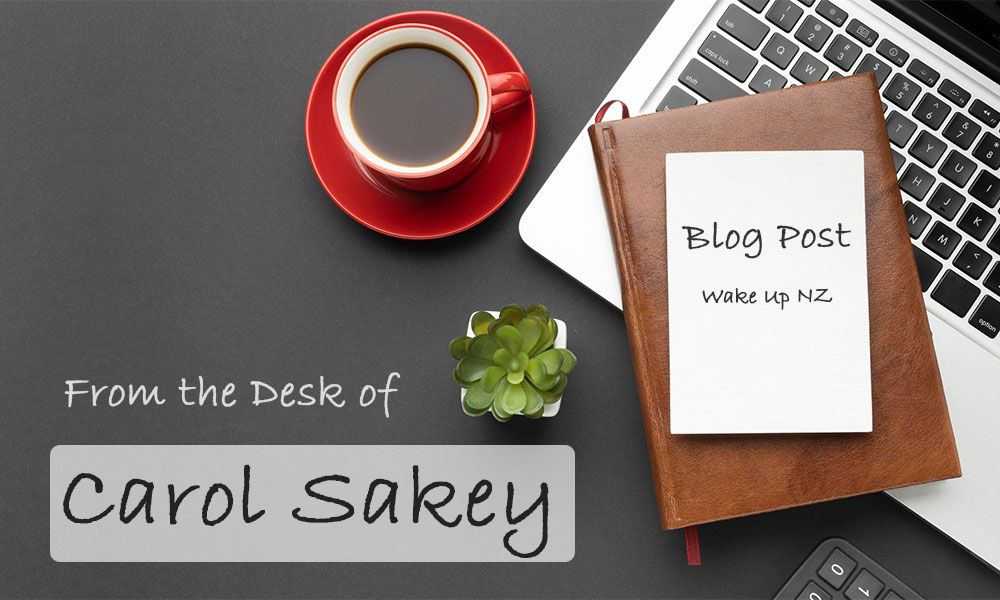 WHY THE SILENCE AROUND ISIL 'DAESH' – WHAT ARE WE NOT BEING TOLD?
UN Press reported 9th August 2023 that ISIL known as Daesh and its affiliates are exploiting conflict and non-conflicted frailties worldwide. Exploiting, fueling extremism. This message went out all ALL UN Nation States Governments. This being the 17th report referring to Daesh exploiting conflict dynamics and governance frailty, also refers to frailty during the times of the COVID19 pandemic restrictions. (UN Ref: S/2022/576),
The ISIL strategy as people as populations are mandated, severely restricted, denied basic human rights the ISIL strategy using overlapping global challenges of crisis catalyzing and spreading of terrorism, the violent extremism of Daesh as Authoritarian governments target conservatism, Christianity character assassinating them as Right Wing Extremists, White Supremacists even with brown skinned faces ISIL busy using this as their global terrorist campaign.
The UN Post documented the UN Document being Daesh S/2022/576 The exploring of conflict dynamics, governance fragilities, rating a plan and organizing terrorist attacks, controlling the flow of funds to enable Daesh short and long term ambitions.
Referencing Daesg financial action taskforce to finance terrorism, violent extremism and the emergence of the global pandemic, using this to their advantage. Exploiting trade, human trafficking, natural resources as to terrorism financing the Un called for a 'ALL of UN Approach' as to the threat of Jihad growing day by day. (UN Security Council)
Daesh ISIS, Al Qaida and Taliban connections REFERRING TO Congo and Mozambique being 'Human Slaughter Houses',  mobilizing finance to Daesh only 5 geopolitical regions on the African continent unaffected. ISIS connection throughout Africa as they illicit gold mining. Investigating journalists reporting that 6 billion Rand financing Daesh and their associates often unaccountable for their evil crimes.
UN 12th August 2023 threat of Daesh ISIL UN Resolution 2253 UN Security Council Daesh and their militia strategy a strategic threat updated from the previous 4 months Resolution 2610 Security Council to provide 6 monthly reports on the gravity of the threat of Daesh in International space and security efforts for UN Member States in countering the threat
The 17th UN Security Council Report was proposed by the Analytical Support & Sanctions Monitoring Team which was originally established this reporting  by the UN Security Council in  2004 which was Resolution 1526 as to Global Terrorism Coordination Compact Entities.
Documenting that the first half of 2023 threat posed to International Peace and Security by Daesh and associates remained high in conflict and non conflict areas as being a long standing threat- AS NZ'S AUTHORITARIAN STATE TARGET CHRISTIANS AND CONSERVATIVES THEY MUST HAVE BEEN INFORMED OF THIS REPORT AS ALL UN NATION GOVERNMENTS WERE.
I FIND IT RATHER DISTURBING THAT THE NZ SIS RECEIVED OVER 7,600 REPORTS FROM OTHER COUNTRIES ON TERRORISM PRIOR TO  THE 15TH MARCH 2019 CHRISTCHURCH ATTACKS AND NOT ONE REFERRED TO RIGHT WING  EXTREMISM , WHITE SUPREMACY.
THE ROYAL INQUIRY INTO THE CHRISTCHURCH ATTACKS. DOCUMENT 15 Community Questions to the Royal Commission of Inquiry. Reports that the Muslim Community in Christchurch up to 5 years prior to the day of 15th March 2019 they were fearful of Daesh Attacks during Ramadan.
Daesh Attacks, ISIS were full on in Turkey when Tarrant visited their on several occasions and even prolonged his visit there, yet Tourists agencies were warning westerners about the real dangers there for them. Did not stop Tarrant though. Tarrant also visited Pakistan,  Iceland, Poland and Ukraine  and even North Korea.
Turkey was known as the multi billion tourist industry target for ISIL, Daesh. Tourist agencies warning of kidnapping, blood soaked mayhem, suicide bombings, car hijacking (Reported by Wilson Centre) And the kidnapping of westernized citizens. But obviously Tarrant was OK, undisturbed with that and visited their multiple times. This must be a red flag
We should be concerned that NZ SIS/Police had a tabletop exercise in October 2018 as to a lone world attack on the very same mosque as Tarrant attacked.
The Lowry Institute Report refers to the Khayat Brothers that were on trial in Australia for an alleged attempt to bomb an aircraft on behalf of ISIS, had a brother fighting for ISIS and two nephews killed fighting for ISIS in Syria but there was nothing in their activities, nor history that placed them on the watchlist
THIS IS DEFINITELY FOOD FOR THOUGHT. PLEASE MR CHIPPY CHIPKINS AND ALL YOU OTHER POLITICAL CRONIES IN THE CESSPIT OF WELLINGTON WE ARE OVER YOU TYRANNY YOUR CRISIS -CRISIS-  CRISIS. ENOUGH IS ENOUGH. WE HAVE HAD ENOUGH. YOU HAVE DONE YOUR UTMOST TO DIVIDE OUR NATION THROUGH FEAR AND ONE CRISIS AFTER ANOTHER.
I have no need to even try to view Tarrants manifesto, not interested the red flags are enough for me and the UN Global Report to UN Nations States as to the high threat to UN Nations of Daesh, ISIL and their associates.
RIGHT WING' AND 'WHITE SUPREMACISTS'  ALSO CHRISTIAN CONSERVATIVES PLEASE LEAVE THE ROOM:– But wait, please don't leave yet… I encourage you to listen to this important evidence I have to share with you. You people whom are character assassinated that are fair skinned and brown faced white supremacists, right wing extremists and those whom are Christian Conservatives that oppose far left socialist narratives of the authoritarian state. If you are targeted by the Christchurch Call, the Incitement to Hate Speech this video will interest you. Please share
LINKS:   https://reliefweb.int/report/world/seventeenth-report-secretary-general-threat-posed-isil-daesh-international-peace-and-security-and-range-united-nations-efforts-support-member-states-countering-threat-s2023568-enar
https://press.un.org/en/2022/sc14995.doc.htm
https://www.lowyinstitute.org/the-interpreter/five-questions-about-christchurch-attack )  (Washington Post 16th March 2019)'
Researched By Carol Sakey
Sunday - November 5, 2023
Leave a Comment
This Feature Coming Soon!