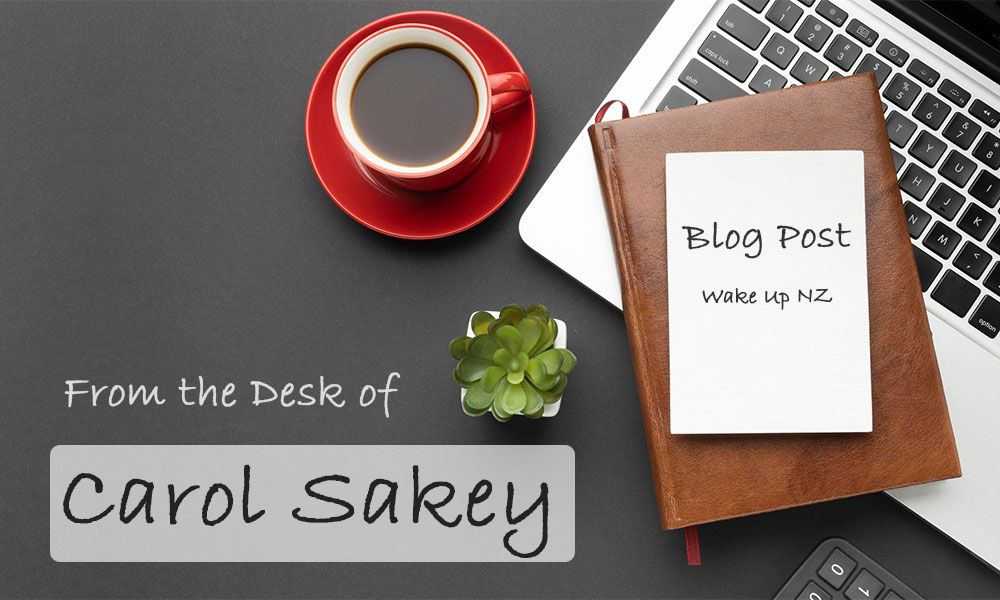 THE PAIN, ANGUISH NZ GOVT KEEPS INCREASING ON THOUSANDS OF NEW ZEALANDERS LIVES
67,000 New Zealanders overdue for hospital treatment and specialist appointment. Minster Of Health reported "This will take some time for marked improvements to happen" This is an extremely serious situation that effects peoples health and wellbeing, that will shorten peoples lives if not diagnosed, treated quickly enough.
Andrew Little to the rescue (NOT). May 2022 he announced 'a high powered taskforce, a national plan of action to clear hospital backlogs. Today's Sunday Herald reports "hospital backlogs (waiting lists) have deteriorated. Since March 2022 to November 2022  4,131 people have been added to hospital waiting lists (backlogs)  The 2020 Budget $283 million over next three years was to be used to decrease the hospital waiting list. NZ Herald reported 25/3/2022 'Cancer Patients wait 3 months for URGENT treatment. Stuff NZ reported 1/2/2022 'Dying patients say they are waiting too long for diagnosis, treatments.
Stuff NZ report 13/1/2022 'Extraordinarily distressing cancer patients forced to wait months. Cancer patients missing out on precious survival time, suffering from treatable pain, experiencing mental anguish whilst waiting for recommended radiation, oncology treatment. Cancer patients and their families were speaking out about the devastating impact of waiting too long for standard treatments including chemo and radiation therapy. Some waiting 4 months. A Medical Oncologist with Auckland District Health Board reported his concerns – referring to the national monitoring of waiting times for cancer treatment, he said "these are not prioritized by the government"
.  A  government had introduced a new health system in 2021 which does not include cancer services. Oncologists report that consistent clear reporting on the performance of cancer care is urgently needed, transparency needs to be ensured. Lucy Elwood Cancer Society NZ. Chief Executive said "We are concerned there is no longer 'at the top of the table measuring targets, specifically looking at how cancer services are performing. Given that cancer is the top cause of death in New Zealand". Te Aho o Te Kahu, Cancer Control Agency said "they are developing systems to collect share cancer services performance data, but that wont be finished until 2025. In the meantime the hospital backlog (waiting list) continues to increase.
Dr Shaun Costello -Oncologist-College of Radiologists (RANZCR) reported "In some cases a persons cancer has grown so much whilst waiting for treatment that they had to have surgery instead of radiation. He said the "number of Kiwi's with cancer is expected to double in the next 20years, however the health workforce is projected to shrink. Many Health professionals are leaving New Zealand for better pay and conditions elsewhere. Canterbury Health Board states "shortage of staffing has been known over last 4 yrs. It will take years to clear the backlog, waiting list. "excess deaths are likely".
As for Oncology services the long waiting times means the prognosis, including chance of survival worsens if treatment is delayed. The longer a person waits, the worse the prognosis, the longer the pain. Obviously this new government health plan involves  Peeni Henare and Andrew Little as key players consequently bear a large part of the responsibility for causing serious health consequences and consequently shortening of peoples life spans. Robbing them of precious time with family, loved ones, friends etc., The govt as a whole must be held accountably, responsible.
Beehive website 21st April 2021– Speeches were given by Andrew Little and Peeni Henare. Announcing the plan Andrew Little's speech included:- A truly national public health service. Which will take health to the people, in their own homes. To those that need it, no matter where they live. Treating people when they get sick, then they wont need to go to hospital. An emphasis on primary and community healthcare. So the Govt can start giving Te Tino Rangatiratanga and fulfil the governments obligations under the Te Tiriti o Waitangi. The Dept of the Prime Minister and Cabinet and the Health & Disability Transition Unit had been working together for months on the new health service plan. (A plan for the future). A transformation to help ALL New Zealanders to live longer, healthier lives.
2.Fast Forward to day – a complete failure, a huge increase in the suffering, pain, anxiety on peoples lives . The hospital waiting time(backlog ) almost 67,000 people. But Andrew Little says the new health service is "So the govt can start giving Te Tino Rangatiratanga, fulfilling its obligations to the Treaty of Waitangi." Saying this is smarter, works more effectively, intelligently, cohesively"
Little referred to the Five System Shifts to ensure a health system that serves ALL New Zealanders (Tell that to the 67,000 people on the hospital waiting list, tell that to the thousands of cancer patients whom you have robbed them of a longer life expectancy and enhancement of life, tell that to their loved ones, families). Little said "This new health transformation will help NZrs live longer, in good health, have the best quality of life. The government will always prioritise this. The new health system will be smarter, work more effectively, intelligently, cohesively.  The 'Health System Shifts (transformation) will ensure it will serve ALL NZrs. Reinforce Te Tiriti principles, govts obligations to the Treaty. There will be a comprehensive range of support within community settings. All NZrs will have access to high quality emergency, specialist care when they need it.. Digital services will provide more care for people in their own homes. Health workers will be trained for the 'Future Health System'. A dynamic fundamental shift in ethos and culture for MOH services. To operate as one system. A common leadership. Simplifying, consolidating functions. A unifying purpose to achieve pae-ora 'A Good Health for ALL'
The new health service system no longer directly fund and commission the health service, instead it will be leaner, sharper, more agile, focused on its core role. Will replace 20 DHBs, will become the first truly national public health service.. Working on the basis of four regional divisions of Health NZ, district offices throughout NZ, will ensure they are truly in touch with the needs of NZrs. Each four regional divisions of Health NZ being responsible, overseeing, managing a network of hospitals, commissioning primary and community healthcare services in their region. A nationwide approach.
Andrew Little added "the system must work in a 'partnership' with Maori. The Govt (Crown) has specific obligations to Maori under the Te Tiriti o Waitangi. The Govt now have the opportunity the truly live up to the vision of the Treaty of Waitangi" (NO PARTNERSHIP documented in Treaty Of Waitangi). He added "by monitoring the state of Maori health, hence helps health policies. The Maori Health Authority having the power to commission health services for Maori and to partner with Health NZ in all aspects of the health service system.
Andrew Little said "the establishment of the Maori Health Authority is a real step towards Tino rangatiratanga in health. (Two tier Society). Peeni Henari then concluded with his speech in the House. As he spoke about the improved new health services to protect the health of the population, where Health NZ will work closing with Maori Health Authority. Saying "the government have specific obligations to Maori, the system must listen to the voices of Pacific people including 'rainbow' and 'diverse people. The govt is designing services that work for them There will be a new consumer forum a voice for health service providers.
The health of Pacific people will come under Health NZ not the Maori Health Authority. One of the criticisms is "the new health system does NOT adequately address concerns, needs of the disabled community". However Henare spoke of digital options and bringing health services closer to home (tele-health-Tele-medicine)
Shifting the focus away from hospitals, virtual diagnosis testing at home, digital monitoring. Iwi/Maori Partnership Boards and locality networks. To tackle the complex needs of an aging population at the time of global health shortages. Henare referred to the 'Govt planning of the health workforce for the future'. The creation of a new culture, a new  NZ Health Charter, the maintaining of services including the COVID19 vaccination programme. This will be a priority during the transition.  He said "We MUST move forward, DELIBERATELY and with DETERMINATION, and it starts today – the start transition date was 21st April 2021.
3.Henare said " The new health plan is expected to come into effect July 2022". The partnership of Health NZ and the Maori Health Authority, which would include a smooth handover to new entities once the law was established. Henare concluding "the New Health Plan, a lifetime change to put in place a new health system, to improve the health of this and future generations' To make a once-in-a-lifetime change to put in place a new system and to improve the health of this and future generations. A change for tomorrow that will not compromise the care we give today". Henare  said "He reassure NZrs that the care they rely on will still be available. From your GPs, Local pharmacists, midwives hospital, specialist will still provide the care they did before . He referred to "a greater investment in health, smart, fairer national health system. This transformation is necessary. This time must be different (A New Normal- A small window of opportunity-(New Zealands Great Reset)
Transformation and Investment, achieving pae – ora reshaping NZ health system to be 'One Truly Fit For Future Generations" As Peeni Henare said "A Transformational Government, big infrastructure build, massive policy commitments leading up to a Single Grand Reveal.. The Maori Health Authority and Health NZ embedding a partnership and this must happen at a local level. Iwi/Maori Partnership Boards. And still they persist although many, many  people of NZ are significantly suffering and needlessly dying.
And today 29th January 2023 .HOSPITAL BACKLOGS CLIMB TO ALMOST 67,000.
67,000 Thousand people in NZ overdue for treatment or specialist appointments. And Ministry Of Health state "this will take some time for marked improvements to take place".
YET  THE GOVERNMENT SO CALLED  HEALTH NZ-MAORI AUTHORITY TREATY PARTNERSHIP Failure. THE PLUNDERING AND SUFFERENCE FAR TOO MANY NEW ZEALANDERS ARE SUFFERING.
Cancer patients wait up to 12 weeks for urgent treatment – NZ Herald
https://www.stuff.co.nz/national/health/127641449/dying-cancer-patients-say-they-are-waiting-too-long-for-diagnosis-treatments
See here for full documents about the reforms https://dpmc.govt.nz/our-business-units/transition-unit/response-health-and-disability-system-review/information
https://www.beehive.govt.nz/speech/building-new-zealand-health-service-works-all-new-zealanders
Sunday - January 29, 2023
Leave a Comment
This Feature Coming Soon!