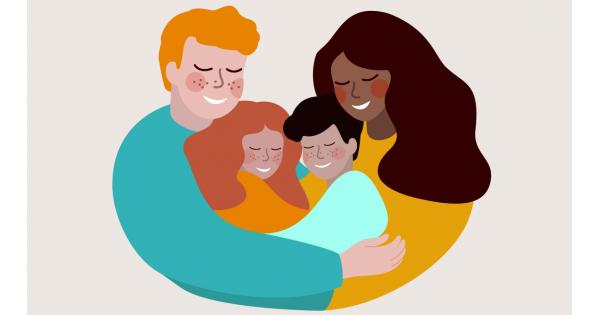 THE HISTORY OF OBSCENE SEXUALITY STILL TARGETS NEW ZEALAND SCHOOL CHILDREN
The Contraception, Sterilisation, and Abortion Act Abortion had been a criminal offence in New Zealand since 1866. By the 1970s it had become a deeply divisive social and political issues.
Family First NZ has quickly become a household name, advocating for families, and speaking common sense and values on a broad range of family issues in New Zealand, sharing free information on many topics on family matters particularly around Ardern's Labour led Relationships and Sexuality Education. Family First NZ bringing awareness to parents of children of what their children are taught in the school curriculum. Warning about school sexuality, gender diversity programmes in schools that involve Mates & Dates, Rainbow Youth and Family Planning Association NZ.
It was during the third Labour Govt that the 'Little Red Book' was re-published in New Zealand that caused quite a controversary, then followed by 'Under the Plum Tree' at the beginning of the National Govt in 1976. Followed by another book entitled 'Display Under the Palm Tree' . The obscenity of sexual language  and images had been targeted at children from 10 years upwards.
Below is some of the informative history of this area which involves sexualization of New Zealand school children:-
The radical Little Red School Book appeared in NZ bookshops prior to 1972, it was published in Denmark in 1969. And republished in other countries also  The book was modelled on Chairman Mao's cultural revolution led by his youthful red guards in the late 1960's. The Little Red School Book was aimed at youth-teenagers  worldwide. In England it was published by 27yr old Richard Handy side. The NZ publisher was 28yr old Alister Taylor. He recruited a team of teachers and people within the Education Dept, he claimed a senior inspector to revise the English edition for local consumption (for NZ Youth)
Taylor was a former president of the NZ University Student Assoc., had worked in Nation Radio. Launched his publishing career with LRSB whilst he was chief editor of educational books for A H & A W Reed and a spare editor of the Journal of the Post Primary Teachers Assoc.,. 200 pages of the book dealt with drugs, sex and organizations including Family Planning Clinics, the Abortion Law Reform Assoc and the Homosexual Reform Society
The Little Red School Book was said,  it filled children's minds with utopian nonsense taking control of children's minds and children's lives. 25 pages of the book was on the most objectionable information, that was seen to be likely to harm teenagers, as it encouraged sexual activity. "People who warn you against strong feelings and sex are as a rule afraid of both  of sex and strong feelings and don't know enough about it. Judge for yourself, from your own experiences. The treatment of sex was about the reduction of intimacy to the level of merely animal activity. Says very little about feelings and informed children 'The usual word for a boys sexual organ is a pXick or a cXck. A girls sexual organ described as a fXnny or a cXnt. Intercourse as fXcking
2.Children were informed about masturbation, petting various parts of the body including the sexual organs "Can all be caressed with fingers, lips, tongue. If the school will not supply a vending machine, open your own contraceptive shop. That pornography, homosexuality, there are many other forms of family life apart from marriage between a man and woman". Referred to abortion, pornography, contraceptives
The Police Offences Act had been amended in 1954 to make it illegal to supply contraceptives to young people under the age of 16yrs. Instruction in the use of contraceptives and persuasion to use them remained illegal. By 197- contraceptive education led to the interpretation of the law permitting the 'giving of information' about the use of contraceptives to 'instructing to use''
The Secretary of Justice submitted the Little Red School Book to the Indecent Publications Tribunal. The tribunal delivered its decision in March 1972 that 50,000 copies of the book had already been sold it was decided the book was NOT indecent. The tribunal was not bothered at the physical side of the book or the dehumanizing effect, in fact they were impressed with some of the book, adolescents were the experimental guineapigs.
SPCS  ( Society  also sent individual letters of appeal and protest for Promotion of Community) fought back questioning the right of the tribunal to pass a book that encouraged breaking the law. Trevor Young MP Eastern Hutt president of the SPCS formerly requested the Minister Of Justice to allow an appeal. Individual members of the SPCS. Alister Taylor the NZ publisher of the book had prepared the market, challenged this saying there was a great need for it, for a wide spread sex education throughout communities, particularly schools. Profits from sales of the book meant that he could make a 2nd major contribution to the sexual education of children in NZ.
November 1972 the 3rd Labour Government came to power, the education portfolio went to Phil Amos who was very sympathetic to the sex education lobby. Early 1973 the Director General of Education Bill Renwick appointed a committee of 12 people, the chair person was Mr J A Ross, their task was to draft a discussion paper on health and special education.
The paper was released in December 1973 entitled the 'Human Development & Relationships in Schools Curriculum, making recommendations, actions to improve the media, to prevent sexual exploitation and outlined the content of the school program proposed for all levels-primary, junior, secondary. That this should include petting and masturbation, contraception, homosexuality and an emphasis on different attitudes to abortion.
Compulsory at all levels. Primary school teachers could talk about the bulk of this (This was called the Ross Report-Feb 1974) There was no provision for parents to withdraw their teenagers from sex education classes. It was said by many at the time that these sex education classes were driving wedges between their children and parents.
1974 a group formed in Christchurch around Christchurch High School. The 1974 NZ Council for Education Research  circulated in every school a British Family Planning comic "To Great A Risk" which illustrated contraceptive methods Christchurch parent groups decided to act. And formed the 'Concerned Books Assembly'. Sex education plans went ahead against a backdrop 3.of increased opposition activity by the general population. 1972 Family planning had set up 'Advice Referral Centres' for youth in Auckland and Christchurch and then extended this to Wellington.
July 1974 The Statutes Revision Committee recommended to Parliament repeal of the Police Offence Act 1954. The Rowling govt did not act on it. Dec 1974 a delegation from SPCS presented a petition containing 27,640 signatures against contraception education. They stressed that sexual activity,  by no means should be introduced into the school system
There was coercion by Family Planning Assoc., personnel and the Sex Magazine 'FORUM' subtitled 'The International Journal of Human Relations  edition of the sexology monthly from the stable of the Penthouse Edition, featured articles, letter on sexual experimentation of all kinds in pursuit of the 'ultimate turn-on'. The July 1976 issue led with a 4 page article on sodomasochist experiences including an interviews with promiscuous bisexual males boasting 2,000 to 3,000 lovers, letters detailing masturbation, experiments, incest, three some's, anal sex advice on se
A Dr Robert Chantham on penis enlargement sexology supreme.  And views on incest.  The 1974 issue listed Dr Frazer McDonald, medical supervisor of Carrington Psych Hospital Auckland, Prof James Ritchie dean of the school services.  At Waikato University three other senior academics od psychology and psychiatry, also listed was Isobel Stanton a leading abortion law reform activist, a counsellor of Auckland Abortion Clinic and one of its trustee's. She later became a member of the govt Abortion supervisory committee.
In the July  publication of 'FORUM" Margaret Sparrow  of the Abortion Law Reform Assoc and also the Family Planning Assoc's medical director for Wellington, also International consultants were named in the FORUM issue, this included Ted McIvor member of the Advisory Board of the controversial Sex information and Education Council of the US.
A 1974 Issue of the FORUM namely 75 And Us- US National Sex Forum, involved in the supply of sex films and other materials for sex education and Dr Mahon Potts the medical director of International Planned Parenthood US. International Planned Parenthood and NZ Family Planning Association are affiliated.
The Forum magazine was not subject to customs inspection. Although 4 issues were classified as R18. In the 1970's Family Planning Association was already receiving significant funding from the government. In 1976 Family Planning Assoc  employed a full time Youth Education Officer whom 10 months earlier had been an editor ofc the FORUM magazine. And was chosen to be in charge of the work done in NZ Schools and FPA clinics. That all seemed ok with the government thought. The Minister Of Education.
The FORUM magazine had been advertised in the journal of the Post Primary Teachers Association on Human Development & Relationships in the schools curriculum. Teachers were suppose to benefit from this pornographic trash, the exploiting on teenagers minds with sexual material full of obscene words.
4.December 1976 Alister Taylor published 'Under The Plum Tree' for children aged 10 yrs plus, it included obscene explicit body images and sexual language. Intercourse, anal and oral sex. This caused a public outcry, was sent to the Indecent Publications Tribunal, 100's of copies had already been sold, the tribunal put 3 months freeze on the sales pending classification Feb 1977 a representative of the Secretary of Justice said the book was an afoot to commonly accepted standards of decency in NZ and asked for a ruling that the book be classified as an R18.
Alister Taylor called expert witnesses to defend the book including Margaret Sparrow and education lecturer and a secondary school teacher Robin Duff who was the coordinator for the campaign for Homosexuality. The classification remained R18 "Indecent in the bands of anyone under the age of 18yrs unless such persons are being instructed by parents or professional advisors.  This opened it up for teachers to be in the guise of professional advisors. The book was not allowed to be kept in the school library otherwise prosecution may occur.
Then came the book ' Display Under the Palm Tree' this was referred to the NZ Police as a result the London Bookshop in Central Wellington was convicted in 1978 for openly exhibiting the book to under age persons. The labour govt of the 1970's  became under great pressure from within and outside their ranks. The Contraception, Sterilization Abortion Bill entered parliament in August 1977 Part 3 Clause 56 made it mandatory such sexuality courses might be prescribed by regulations under the Education Act. Clause 3 allowed people acting in place of parents- doctors, family planning personal and other people were authorised by the minister of justice to give contraceptives and contraception instruction to children. Clause 60 allowed a girl of any age to be referred for an abortion without parental consent.
To my friends and followers on Social Media l the information I have shared with you is included in a book entitled 'A Stand For Decency' by Carolyn Moynihan. Published in 1995. I recently picked this book up at a Lions Monthly Book Fair in Auckland.
'A Stand For Decency' refers to Patricia Bartlett and the Society for Promotion of Community Standards 1970-`1995 'The Sex Education Debate ' Page 54. The SPCS fought long and hard against the obscene language and images that were displayed in certain books that were published to exploit children's minds by sexual deviancy  and still we continue the fight to stop sexual obscenity out of our schools in NZ.
Thank you to Family First New Zealand for your compassionate continuous efforts in trying to make parents aware of what their children are being taught in schools today –which I  personally believe is sexual abuse,  sexual exploitation by the State.  I urge Parents of school age children to visit the Family First NZ website where extremely valuable information is shared free of charge – I call this 'Heart Gifts'
PLEASE SHARE, SHARE, SHARE- LINK: Family First NZ     https://familyfirst.org.nz
Carol Sakey   https://wakeupnz.org
Tuesday - December 13, 2022
Leave a Comment
This Feature Coming Soon!