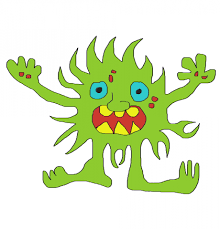 A CUP OF COLD SICK- DISCRIMINATION, LEGAL FICTION AND SCARE TACTICS
Yes I can only liken the severe erosion of Human Rights in New Zealand as being like a cup of cold sick.
As parents continue to give consent for their children to be COVID19 jabbed I shudder to think, and I am horrified that they have done so when it is well documented on the New Zealand MEDSAFE website in their question and answer section as to the safety of the jabs.  MEDSAFE response is not Yes or No, but clinical trials are ongoing.
A simple explanation is that our children are the clinical trials, they are the human experiments, the participating  guineapigs.   Through  the ongoing continuing influence of the propaganda machine that's been purchased by Ardern's Government with its cherry picking and scare tactical misinformation they have raped the minds of millions, to making irrational thoughtless, careless decisions around not only their own health and wellbeing but their children's.
As for the booster shots CDC have documented there are risks post booster jabs for COVID19.
Reported adverse events:-  MEDSAFE and CARM determine the 'likelihood', give their 'opinion' as to CCOVID19 Jab Adverse events (reactions).
Please note: Opinion is merely a judgement formed about something, not necessarily based on fact, and likelihood is a probability which does not necessarily mean a fact, a chance it may or may not happen.. not concise.
Investigations as to deaths post COVID19 are referred to the coroners office to be investigated, these investigations may or may not be successful.
The Ministry Of Health define 'deceased' cases of post COVID 19 deaths are classified as active cases at the time, however they add "some of these cases, the underlying cause of death may have been unrelated to COVID19"
It was reported in 2019 – 74% of the world mortality is caused by non-communicable diseases
In New Zealand Cancer, Heart disease are the biggest killers.
Under the veil of COVID 19 New Zealand Government are using this to promote future AI digital technology for Tele-health and also working from home. This is the World Economic Forum/UN AI Digital playbook that the New Zealand Government agreed to with the WEF in 2019, where New Zealand's would be the playthings (guineapigs).
Isolation whether work or social can risk depression, anxiety helplessness and hopelessness especially when people are given no other alternative, consequently this can cause serious health issues such as strokes, heart attacks etc., For some they will resort to eating and more consumption of alcohol which may lead to obesity  and addiction. Suicides again will significantly increase due to these factors.
New Zealand appears to have policies in place for women's health however I am personally concerned that men's health under the political agenda is sadly neglected. As there is much published about women's rights, I personally believe medical discrimination is evident, has biases against men.  Men's overall health and wellbeing is a bone of contention that should get much more attention.
PLEASE GO TO THE SCAREY MONSTER IMAGE AND CLICK THE LINK TO MY RUMBLE VIDEO. THANK YOU…CAROL
Wednesday - January 26, 2022
Leave a Comment
This Feature Coming Soon!