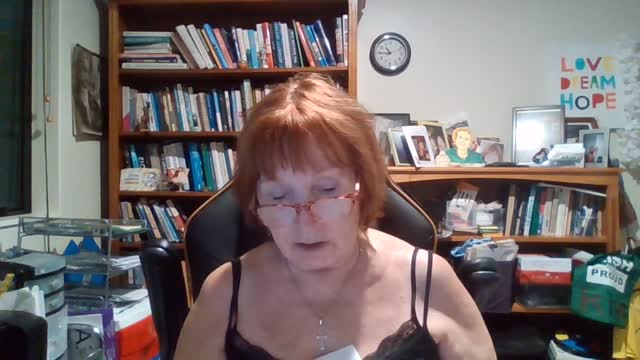 WILL NEW ZEALAND BE ANOTHER 'AFRICAN DREAM'?
The China Construction Bank owned by the CCP being a debt gap filler in NZ. Now very involved in NZs Infrastructure. The Puhoi- Warkworth Highway, Thermal power Plants, and other Highways, Housing infrastructure, Funding of the Auckland, Christchurch and Wellington Airports. Also the Lyttleton and Wellington Port with extensions planned for those Ports. .
Then the enquiry into Michael Woods Airport shares as he did not declare $13,000 shares in Auckland Airport. It was reported he was reminded to sell his shares 12 times.
Rural Communities are now appealing to the Govt to stop NZ Post price hike, this will effect rural communities and businesses as the hike of postage increases from 1st July 2023. Over the last 5 yrs the cost of sending mail increased 100%. (The Govt State Owned Post). There will also be a change to delivery frequency of post to your letterboxes. To post a standard letter $2.00.
Again is this another ploy of track and trace along with CBDC (Central Bank Digital Currency) ?
Roads and footpaths are in a dire need of maintenance yet Wellington awarded $650k for cycleway network, as Wellington Mayor Tory Whanau says "how exciting it is for the Capital of Wellington to receive Global Recognition"
The Bloomberg Initiative for Cycling Infrastructure is a grant that supports cities that are connected to the 'sustainable cycling infrastructure. 270 cities applied for this grant, it was filtered down to 10 and Wellington was one of them.  Wellington Mayor said "this is an opportunity for Wellington to become a world class destination"
Tarmac NZ  is a for 'Transport Associated Road Maintenance Action Coalition'. On their Facebook page  post an article that should make us all sit up  referring to 'tenders are being called for by Waka Kotahi to identify the Maori experiences with NZ Transport.
Waka Kotahi recently submitted a tender to the Government Electronic Tender Service (GETS) this regarding research in Maori experiences and expectation of the transport system in NZ. A tender outlines he request for proposals into researching, identifying Maori experiences, expectations, priorities for transport in NZ to inform key the development to key agency responses in helping build capacity within agencies like Waka Kotahi. It seeks to inform the development of key agency responses and help build capability within agencies like Waka Kotahi. The Research will build on Waka Kotahi this is called 'Phase 1" where Maori will work with Te Manatu Waka (Ministry Of Transport) and Waka Kotahi referring to the following questions, which include:-
(1)How Maori perceive the transport system in NZ, and how these perceptions came about?
(2) How are Māori impacted by the transport system day by day?
(3) How are Māori responding to government priorities for transport, such as the road to zero strategy and mode shift?
(4) What are the gaps in data and other evidence that can be used to characterise Māori experiences and impacts on them of the transport system? (5) What responses are required to close data and evidence gaps, and how would these responses be prioritised by Māori?
https://www.autocar.co.nz/tenders-are-being-called-by-waka-kotahi-to-identify-maori-experiences-with-nz-transport/?fbclid=IwAR2k0-unRquDyWqI3Rotkr8k-7lRYWeuSuO5avacE6SDoRKcBGmzc1O2N-M
Leave a Comment
This Feature Coming Soon!