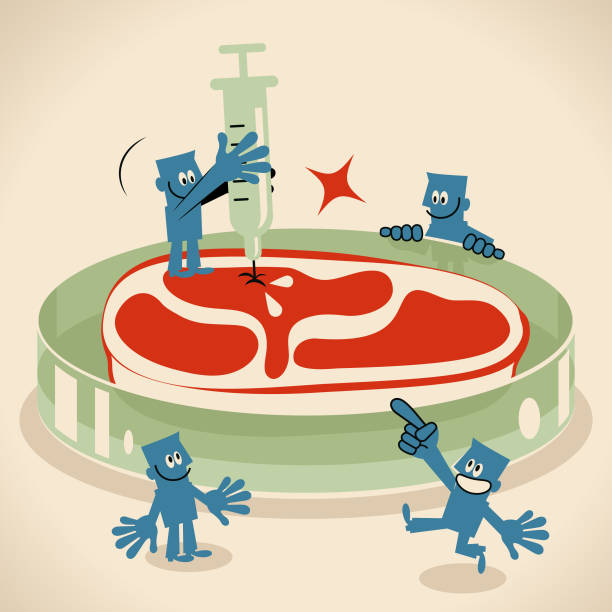 WEALTH BEFORE HEALTH
Fonterra is investing in la-grown artificial meat. Fonterra is investing in Montif ingredients, a Boston biotech start-up that uses genetic engineering and cultured ingredients to 'make foods that are more sustainable'. Once again be alerted to that word 'sustainable'. UN Agenda 2030 and its 17 Sustainable Development Goals and also the Great Reset.
Beyond Meats CEO says fake meat is good for farmers, so who is behind 'Beyond Meats? Non other than Bill Gates, he has invested in a number of start-up's relating to fake foods, fake meats. Plant based food is all part of the tech revolution, the 'Great Reset' and 'UN Agenda 2030' (Climate Alarmism)
It has been reported that by 2040 the alternative to real meat could make $240 billion in revenue globally.
I personally believe that the global fake meat industry will have a big impact on farmers, causing a disruption in beef production, as if its not bad enough already with this targeting of farmers with stricter regulations and also targeting them to significantly reduce livestock numbers.
Global Multistakeholder Capitalist wealthy Corporations are jumping on the gravy train when it comes to climate alarmism. Philanthropists like Bill Gates has invested in several start-up in the fake meat, fake food industry.
COVID-19 has spiked the increase of fake meats in supermarket refrigerators. In US grocery stores sales of fake meat has increased 264%.
The farmers in New Zealand are about to have another 'Groundswell' protest nationwide, the second one this year. Thousands of farmers in New Zealand had descended on dozens of towns and cities across the nation. They were protesting, demanding the government loosen its environmental policies, regulations which they are finding very difficult to deal with.
Farmers are not climate villains. The IPCC methane measurements are questionable, biogenic methane has been stable or has reduced each year in New Zealand since 2001. One must surely question is this a global scamdemic aligning itself with the plandemic. WHo actually understands the wellbeing indicator modelling and every other modelling these so called scientists and researchers use, which is called evidence based. Predictabilities, assumptions, data in and data out?? After all the government fund the researchers in these universities to provide them with the evidence to introduce policies and regulations that effect New Zealanders.
So, when it comes to fake meat, should we question is it a healthy replacement for real meat, or can it cause disease?
NOTE" PLEASE GO TO THE LINK ABOVE TO VIEW MY RMBLE VIDEO FOR MORE INFORMATION ON THIS TOPIC.
Friday - November 5, 2021
Leave a Comment
This Feature Coming Soon!