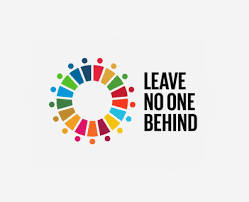 UNITED NATIONS ASSOCIATION OF NEW ZEALAND EDUCATIONAL PORTAL
The United Nations Association's Educational Portal is known as the world's largest classroom. The United Nations Association of New Zealand (UNA NZ) is known by UN Nation governments, as the people's movement for the United Nations in New Zealand.
Dame Patsy Reddy and Helen Clark are the patrons of United Nations Association of New zealand
The United Nations Association is a national organisation made up of volunteers and members across the country. Membership is separated into regional branches, which organise and run local events, seminars, and projects. Branches span from the Northern Region, Tauranga, Waikato (group), Whanganui, Wellington and Canterbury.
On the 17th November 2021 The UNA publicised Human Rights Day Webner, this marking the 73rd anniversary of The Universal Declaration of Human Rights and the 6th anniversary of the Agenda 2030 for Sustainable Development which includes 17 Sustainable Development Goals and 169 Targets. A seminar is being held entitled 'SDG'5 which is a gender approach to Human Rights challenges which incorporates sustainable development. UN Agenda 2030.
An SDG Alliance is being formed in New Zealand with different sectors of society- public, private, not-for-profit, individuals and communities will be involved in critical debate as to which of the 17 global development goals may lead, boost UN Agenda 2030 sustainable development. UNA (NZ) report that women and girls are the most affected population when it comes to Human Rights challenges. The focus is on how New Zealand benefits from adopting a gender approach in the government's public policies.
Also other topics include, how the role of Maori women support UN AGenda 2030's 17 ASDGs and gender equality and how migrant workers in New Zealand (host country) boost UN Agenda 2030 in their original country and their host country. UNA promote Youth Activism worldwide on climate alarmism.
The UNA (NZ) quote:- The future we want, the United Nations we need: reaffirming our collective commitment to multilateralism.
Multilateralism is Globalism. The United Nations report on their official website that 'Nationalism threatens Multilateralism', in other words those that put their own country's interest first, patriots of New Zealand are a threat to Globalism. Those who are patriot to their own country are being targeted and character assassinated as 'Right Wing Extremis't and labelling them with 'White Supremacy'.
United Nations of New Zealand also has a prominent educational portal, that is used by teachers and students, which promotes engagement with the UN (Transforming Our World). They also promote Global Citizenship Education.
The UN (NZ) Educational POrtal promotes and teaches students to 'Strike for Climate
Just naming a few resources and video's for students :- HOW DO VACCINES WORK? Follow the journey of vaccines. A short animation from The World's Health Organisation (UN) illustrates the journey of a vaccine: from clinic trials and emergency use listing to production, transportation, storage and final administration by local health workers.
Students will:-
Learn about the different phases of the vaccine journey, from clinical trials to administration by local healthcare workers. Understand the role of The World's Health Organisation in the vaccination roll out process and identify the importance of cold storage for vaccines. Coercing and indocrinating our children through the UNA (NZ) educational portal. The world's largest classroom United Nations Association Education Portal.
UN Agenda 2030 17 Global Development Goals(SDGs) ' Leave No-One Behind' Everyone, everywhere at every age.
14 of these 17 global development goals (SDG's) include Vaccines..The(UN Global Strategy of Vaccines 2011-2020). (UN Global Strategy ' Decade of Vaccines' 2020-n 2030).. Leave no-one behind, everyone, everywhere at every age.
Yes they are after your children, they are after everyone.
Also there is a Global Activity pack online, the UN make their educational resources fun so that the children, students love the lesson plans, video's, worksheets, puzzles etc., so that they will love returning to the UN Association (NZ) site, and want to want more of these fun activities that indocrinate, manipulate their minds.
United Nations(NZ) indocrinating your children into global citizenship….UN Agenda 2030
1) Last year I produced a You Tube Video on the UN Association (NZ) Educational Portal I have entered a link to this above, within the image of 'LEAVE NO-ONE BEHIND' ( PLease click on the arrow in the image )
2) Also within the content I have included a image linked to UN Associon (NZ) Educational Portal. You can also click in this and it will take you to the video 'Journey of Vaccine'
FURTHER LINKS LISTED BELOW:-
Sunday - November 28, 2021
Leave a Comment
This Feature Coming Soon!