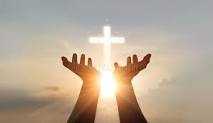 THE MASSIVE GLOBAL PANDEMIC THAT IS NOT BEING REPORTED
There is a massive  'Global Pandemic' that is being ignored. The mainstream media globally, nationally are deliberately ignoring it. Between October 1, 2020 – September 30, 2021:  360 Million Christians were persecuted worldwide.  (source of info – Gladstone Institute International Policy Council). This is absolutely horrific.
You won't hear this being reported in mainstream media news nor from any other media unless its an independent media source. Over the past 5 years Christian persecution worldwide has increased 70% and there is no sign of letting up.
In 2021 an average of 16 Christians were murdered every day, because of their faith every day (Source- World Watch List-2022 ), World Watch is an humanitarian International Organization.. I repeat this again because its hard to take in that so many Christians are being persecuted and continue to be persecuted from 1st October 2020- September 30th 2021 Over 360 million Christians suffered high levels of persecution and discrimination.
A rise of 20 million from the previous year. This equates to 1 in 7 Christians worldwide suffer persecution for their faith. The latest report record the high Christian persecutions since the International World Watch published their list-report 29 years ago.
5,898  Christians were murdered for their faith.. 24% more than the year before when 4,761 Christians were murdered.  Additionally 6,175 Christian believers were detained without trial, arrested, imprisoned and 3,829 Christians were abducted. 5,110 Churches and other Christian buildings (schools, monasteries etc.,) were attached and profaned. REPEAT-EVERY DAY AROUND THE WORLD 16 CHRISTIANS ARE MURDERED.
Afghanistan is the most dangerous place in the world to be for any Christian. – Christian men face almost certain death if his Christian faith is found out by the Taliban. Women and girls in Afghanistan may escape death and may be married to  Taliban fighters. Often women and girls are raped and used for human trafficking.
.The incoming Taliban regime had access to recordings and reports that helped them ID where and who the Christians are. These Christians were often detained, before they were murdered they were made to tell the identity of other Christians and where they could be found. The Taliban is said to go door to door tracking down Christians. The incoming Taliban regime gained access to recordings and reports that helped to identify Christians.
North Korea is no. 2 on the list then Somalia, Libya, Yemen, Nigeria, Pakistan, Iran, India and Saudi Arabia are all on the top 10 of the worst persecutors of Christians. Christians face being  beaten. Raped, imprisoned, slaughters for merely attending a church. – Nine of the Eleven worst places to be for Christians have Muslim majorities.
Extreme persecution" meted out to Christians in nine of the top 11 worst nations for persecuting Christians  takes place in Muslim-majority nations- and are governed by Sharia Law (Islamic Law)39 out of the 50 countries on the World Watch report are overwhelmingly governed by Islamic Law (Sharia Law), that's directly enforced by the government or by society or both.
The Taliban show no fear of reprisal from the West as the West has expanded their own Agenda's, have weak or corrupt governments, or exploiting their own people..
In Sub Saharan Africa violence against Christians is extremely high due to the increased rise of jihadist violence. There are great fears that a significant part of the region faces destabilization.  The Boko Haram in Nigeria and Cameroon continue to murderously wreak havoc.
These Islamic State Groups are active in West Africa and Mozambique.    Al Shabab control large parts of Somalia and Islamic Extremism is seriously advancing as Westernized Governments choose not to look in that direction.
When ISIS took over parts of the Middle East, Christians were executed, abducted, sexually assaulted and hunted.  Groups like Boko Haram and Al Shahab severely threaten Christians.  When Taliban took control of Afghanistan being Christian is about having a death plastered all other them.
Muslims that convert to Christianity find themselves severely persecuted by their families and the communities they live in, so they have to move away from their homes."  The persecution of Christians in India has intensified Hindu extremists aim to cleanse the country of the presence of  Christians and have minority religions.
Under the veil of COVID19 pandemic Christians have been deliberately, intentionally overlooked when it comes to the distribution of government aid and have been blamed for having spread the virus to others.
The COVID19 Pandemic has been used to shut down churches in China and to keep them permanently shut. In China Christians have been imprisoned and tortured to death, bibles were destroyed, churches and homes looted. Christians suffered humiliation.
Forbes. Com reported in 2021 that Christians are subject to various methods of discrimination and persecution in China. A Christian Chinese website that had existed in China for 20 years this year ceased to exist.
In Qatar violence against Christians rose sharply, many churches  were forced to stay closed because they were targeted using  COVID restrictions."  Local authorities in Bangladesh told Muslims who covert to Christianity to return to Islam or receive no government aid.  Under the Veil Of COVID19  in the Central African Republic, Christians were also denied Government Aid , however they were told if tghey revert back to Islam they will be able to eat.
84 million Christians are fleeing religious persecution. These Christians end up as refugees in neighbouring Muslim Nations. They cannot escape from the fear they are trying to run away from. Christian women fleeing their homes reported how they have been sexually assaulted, there are many reports of women and children having been raped, used in sexual slavery. Many drawn into prostitution to survive.
As jihadism spreads a much larger Christian exodus is expected.  Hate Crime against Christianity is very evident in Western Europe it is at its all time high.  According to a November 16th 2021 report by the organization for 'Security and Cooperation in Europe' over a  quarter of all hate crimes registered in Europe in 2020 were 'Anti- Christian' compared to 2019.
Jews were the next who were most targeted against when it came to Hate Crime. (A very close 2nd on the list to Christians) However there are significantly fewer Jews worldwide than Christians. Approx.,  15 million Jews as opposed to approx.., 2.8 billion Christians. NOTE: The media do not report on those that are 'Christian Haters'.
360 million Christians around globally are being persecuted the world are experiencing "high levels of persecution and discrimination… The number of Christians highly persecuted, discriminated against in 2018 was 215 million.  In 3yrs has increased by 45 million Christians persecuted for their faith. This is horrific yet Ardern's political cronies in the toilet bowl of Wellington busy themselves with Hate Crime Laws
Using Tarrant as a scape goat. Tarrant an Australian citizen not a Kiwi. We have this Islamophobia and White Supremacy, Right Wing Extremism thrown at good law abiding Kiwi's, those with Christian Values & Belief's.
3.Why were the police and SIS looking the other way in March 2019?  Was it because there had so many Islamic Extremist's on their NZ Designated watch list in New Zealand. On NZ Police Website lists associated with Resolution 1373- namely terrorist designated in New Zealand
A list formed at the Prime Ministers discretion. The dates from which these terrorists have resided in NZ, and how many have had been dates renewed as being still designated in NZ since February 2010 until now.
Al-Shabaab from Somalia and the Liberation Army, Harakat-ul-Jihad-al-Islami, Bangladesh (HUJI-B), Indian Mujahideen (IM), Military Wing of Lebanese Hizballah, the Islamic Resistance, ISIL, Jundallah and Maute Group-also known as Islamic State in Lanao; Islamic State of Lanao;,  Palestinian Islamic Jihad (PIJ), Tarrant's on the list,-Brenton-Harrison Tarrant, the Shining Path
An deliberate extremist Islamic attack against shoppers in a supermarket in New Lynn Auckland with a  number of serious injuries. Police are outside the shop, not in view of the terrorist whom they were watching so closely.
The Govt knew  the terrorist was a serious threat, what happened Police shoot him dead. But what does Ardern say. BBC reported that Ardern said "Supermarket stabbing was a 'terrorist attack'. Six people had been wounded, the Sri Lankan was under police surveillance
Ardern publicly  in a news conference said, "this was despicable, hateful, was wrong, it was carried out by an individual, not a faith" But what a whopping lie, a witness heard the attacker shouts "Allahu Akbar (God is Greatest). This is a phrase uttered by Muslims many times a day in prayers and in in greetings. New Counter-Terrorism Laws, Hate Speech Laws will also target Christian minded Conservative law abiding citizens. Persecutions & Discrimination against Christians
Christian believes, values- One man that courageously stands up, has been to  prison, is discriminated against and character assassinated, targeted by Ardern's purchased Media is Brian Tamaki.  Then there is Pastor Carl Bromley from Christchurch his house ransacked and damaged by police whilst they watched him leave the house they then moved in to do their ransacking. Carl Bromley was reported by Newshub as saying 'The Govt are seeking to rape me of my right to worship as a church gathering targeted
Police confronted him over his hosting of an alert level 4 church service over the weekend. Police warned Carl Bromley he could face arrest or a fine but Carl said "I will not bow down to legislation that deprives me of my God given right to worship". Carl Bromley told Police "Just because its legal, does not mean it is right, just because its illegal does not mean its wrong "
For every Nigerian Christian Minister who prays at the alter in his church, who gathers together fellow Christians to prayer he and those that worship with him know the dire risks they take, that the church doors could at any time be thrown open, or kicked by ruthless Islamic extremists. They know full well, they will be brutally murdered for practising their Christian faith-they are  'Christian Martyr's.
https://www.bbc.com/news/world-asia-58405213
https://www.police.govt.nz/advice/personal-community/counterterrorism/designated-entities/lists-associated-with-resolution-1373
Leave a Comment
This Feature Coming Soon!