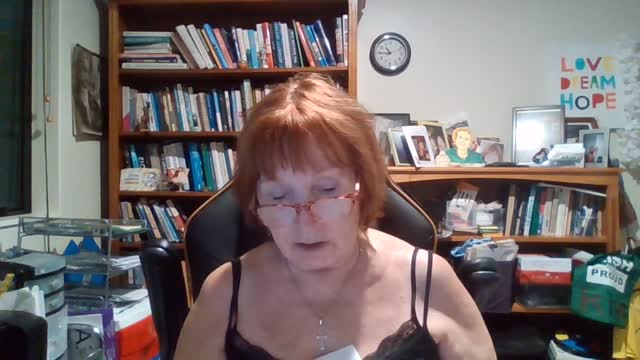 TELE-HEALTH IS HERE TO STAY, WHAT'S THE RISK TO YOUR HEALTH AND WELLBEING?
It is a fact there are many concerns, issues as to the hasty increasing of Tele-Health worldwide.  In New Zealand like all other countries it was introduced under the veil of COVID19, as a no-contact measures.
There are huge ethical concerns as to Tele-Health for example cyber attacks, personal privacy issues, doctor patient relationships being put at risk. Misdiagnosis of patients health problems etc.,
The Journal Of Medical Internet Research shows concerns about the ethical challenges around medicine and health. The blending of medicine and healthcare with E-Commerce. They state that "The practice of medicine is steeply rooted in a covenant of trust among patients, physicians and society. The patient – doctor relationship maybe at risk, that this could be a pitfall when it comes to Tele-Health otherwise known as Virtual Health.
Ethical issues have been reported as to insufficient clinical information when it comes to communication between patient and doctor, broken communication, inaccurate and unclear reporting. Also security of personal health information that is maintained in electronic form. Also patient safety, health and integrity of patient data.
Tech malfunctions, cyber attacks, the internet going down what happens then?
Of course we all know that cyber attacks happen but since the increase in Tele-Health cyber attacks have increased globally.
Our own Health System in New Zealand has been cyber attacked. 5th July 2021 RNZ Through OIA Requests reported that New Zealands DHBs were refusing to release reviews done by their cyber security systems seven weeks after the Waikato DHB were cyber attacked
There was a blanket refusal to let public know where their personal patient info had been stolen in this ransomware attack.
Patients personal data was on the dark web, and there was a risk that this data could be put up for sale by the identity thieves.
RNZ tried to find out from 20 DHBs across the country what they are doing about the cyber threat. They asked for copies of minutes from DHB Risk and Assurance Committee meetings. Referring to risks, attacks etc
RNZ in another article reported 14 cyber attacks. Cyber security consultants  described how sophisticated AI hacking tools are probing the internet all the time for vulnerabilities
So what has the Government done, what has DHB done to keep hospital and their employees  personal information free of cyber attacks.?
An annual report was not  done in 2020 by the National Cyber Policy Office, Dept of the Prime Minister and Cabinet, they blamed this on COVID. The next report to be end of 2022.
RNZ reported 25th May 2021. A group who reported responsibility for the DHB Cyber Attack had sent an email saying it has personal information of patients and employees.
Media organizations were sent the email with hijacked information. This was referred to Police through RNZ
RNZ  Reporter Phil Pennington reviewed the documents to see if they were genuine, told Checkpoint there were dozens of files within files
That appeared to include recent data on DHB Staff members, financial records, contracts and complaints, as well as sensitive patient information. He said there is a lot of information
Files included screenshots identifying 100's of patients and staff, some individual records, some documents that spelled out diagnoses, medical information.
RNZ limited the information, confined it as to confidentiality and privacy best interests of those that were affected by the cyber attack
Vimal Kumar said that these hackers cannot be trusted  "that they will not make copies and they will just delete all the data once they have the ransom. Kumar is a Waikato Computer Senior Science Lecturer at Waikato University
He said the hackers could sell the data to other cyber criminals and it could be used to scam the victims
Check Point Research (CPR) today reports that from mid-2020 throughout 2021, there has been an upwards trend in the number of cyber-attacks. This trend reached an all-time high at the end of the year, peaking to 925 cyber attacks a week per organization, globally
10th September 2020 -Targeted cyberattacks on telehealth vendors skyrocketed . https://www.healthcaredive.com › …10 March2020 — As telehealth usage surged as a result of the COVID-19 pandemic, so did targeted cyberattacks on telehealth providers, according to a new report from cybersecurity ratings firm SecurityScorecard
The pandemic and resulting regulatory changes resulted in snowballing telehealth use beginning in March, as patients avoided doctors' offices and hospitals for non-emergent health concerns, leery of potential virus transmission. As a result, telehealth providers have experienced an almost exponential surge in targeted cyberattacks, according to the new report
Surveillance on the general public is significantly increasing as is the dictatorship of digital ID.  It's becoming much more difficult to keep your personal information secure, especially from a totalitatarian government that wants complete control over mass populations lives, here in New Zealand and elsewhere globally.
Jacinda Ardern and her political cronies in the toilet bowl of Wellington did their deal with the World Economif forum where the New Zealand population are being used as AI Digital guineapigs to advance this global tyranny.  Tele-Health is just another controlling mechanism, again lessoning human contact, putting peoples lives at risk
PLEASE NOTE: GO TO THE IMAGE ABOVE AND CLICK THE ARROW TO LINK TO MY RUMBLE VIDEO FOR MORE INFORMATION ON THIS SUBJECT.
IF YOU HAVE NOT YET SIGNED UP TO THIS WEBSITE I WOULD APPRECIATE IT IF YOU DO SO NOW.  THANK YOU…CAROL SAKEY
Thursday - February 24, 2022
Leave a Comment
This Feature Coming Soon!