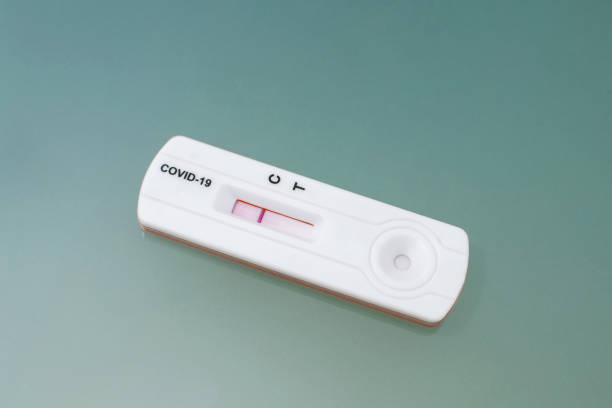 SHOULD WE BE CONCERNED ABOUT RATs?
Have Rapid Antigen Tests been introduced universally, nationally for more speed and less accuracy?
PARLIAMENT ORAL QUESTION TIME- CHRIS BISHOP (NATIONAL)  To the Minister for COVID-19 Response Chris Hipkins ( 15th February 2022).                    Chris Bishop questions Chris Hipkin's …" Is he satisfied with the supply of and administration of rapid antigen tests in New Zealand as part of New Zealand's response to Omicron, if not- why not"?                                                                                                                                                                                                                      Hipkin's  responded: "There is a short supply of rapid antigen tests globally, but New Zealand has been able to secure a supply to meet immediate needs, but we will need more.
There are 7.2millions rapid antigen tests in the country, millions more arriving each week. 23 million rapid antigen tests have been confirmed to arrive before end of February and 50 million more in March. 100 million on order for June. Important to note not a silver bullet"
NOTE: One must wonder are these Rapid Antigen Tests fit for purpose, obviously not accurate. It appears the RAT is more about speed than accuracy ..
Chris Hipkin's stated that RATs have the lowest efficacy, however he said the efficacy rate is 80%, there is still a one in five chance that the tests will miss some-one with COVID19.
NOTE: My research also shows that False Positives are on the cards as well.  Reliability-NO.
Where are the New Zealand Government purchasing these millions of Rapid Antigen Tests from?
CDC  in 2020 – Rapid Test Kits failed because of contamination.  CBC News reported "Thousands of rapid test kits meant to screen for COVID 19 delivered to New Brunswick from a supplier in China were contaminated and unusable.
2.The UK paid $20 million for Rapid Antigen Test Kits that did not work, unproven RATs from China, this became quite an embarrassment https://www.nytimes.com/2020/04/16/world/europe/coronavirus-antibody-test-uk.htm
LONDON — The two Chinese companies were offering a risky proposition: two million home test kits said to detect antibodies for the coronavirus for at least $20 million, take it or leave it.
The asking price was high, the technology was unproven and the money had to be paid upfront. And the buyer would be required to pick up the crate loads of test kits from a facility in China. There was one problem, however. The tests did not work. They were found  to be insufficiently accurate by a laboratory at Oxford University, half a million of the tests are now gathering dust in storage.  Another 1.5 million bought at a similar price from other sources have also gone unused. The fiasco has left embarrassed British officials scrambling to get back at least some of the money.
Medical companies in China, where the virus first emerged, seemed to hold all the cards, typically demanding yes-or-no decisions from buyers with full payment upfront in as little as 24 hours.
Of course NZ Government are in bed with China and have purchased Rapid Antigen tests from China, also America, Germany and South Korea.
The NZ Government has secured the delivery of enough rapid antigen tests (RATs) to help New Zealand through a widespread Omicron outbreak.  It appears these RATs have been manufactured more speed and less for accuracy.
The Washington Post reported that the US are reliant on rapid antigen tests however false negative results have caused frustration and anger, when they followed up on a PCR test which resulted in a positive test result.
Early data suggests that antigen tests do detect the omicron variant but may have reduced sensitivity. Since rapid antigen tests don't magnify the virus, a person needs to have produced enough antigens in their body to return a positive result.
In 2020 CDC and CDC News made reports about manufactured Rapid Antigen Test Kits manufactured in China were contaminated could not be used. Canada and other countries reported that millions of Masks manufactured in mainland China were contaminated with dangerous toxins-nano-particles etc.,
Reuters News reported on the 19th January 2022 that a study on the reliability of RAT's in children cast doubt of the reliability of these tests. The performance of most rapid antigen tests under real live conditions are unknown.  Other findings cast doubt on their effectiveness for widespread testing in schools.
FDA report "There are no authorized COVID-19 tests that specifically report the presence of the SARS-CoV-2 omicron, delta, or other variants, in patient samples.
One News NZ Reported " Rapid antigen testing will be available more widely in New Zealand, and will be used as part of the Government's Omicron response"
Newshub reported That Rapid Antigen Tests are to be used as part of NZ Govts Omicron Response. But what about Accuracy, and it must be questioned are these RATs fit for purpose? Or just another insane idea introduced by NZ Government – Speed before Accuracy?.. This is a creditable question and should be pursued.
With reference to – Apps, COVID19 Track and Tracing should we be concerned about whether our private information is safe and also ask whether it is available to third parties without our knowledge.
With Rapid Antigen Testing (RAT) results are text messaged to your phone, again information is gathered and stored. We have found that NZ Government has proved to be non -transparent.  Collection of records for new driver licensing was willingly given to a third party by NZ Government Agency.
Privacy breaches have been reported.. 21st December 2021 Waikato DHB were victims of a cyber attack, unknown criminals obtained a stolen data base. Patients personal files.
FDA Website report:- Currently, COVID-19 tests are designed and authorized to check broadly for the SARS-CoV-2 virus and not for specific variants, sometimes called SARS-CoV-2 viral mutations or genetic mutations.
It is common for all viruses to change and mutate over time, resulting in different virus strains. There are no authorized COVID-19 tests that specifically report the presence of the SARS-CoV-2 omicron, delta, or other variants, in patient samples.
Again we should ask "Are these Rapid Antigen Tests fit for purpose".  Is this more about speed and less about accuracy.?
Studies have clearly demonstrated. In areas with low prevalence of the virus, positive test readings are likely to be wrong, resulting in unnecessary and costly consequences to individuals and the community.
NOTE: PLEASE CLICK INSIDE THE IMAGE ABOVE FOR THE LINK TO MY RUMBLE VIDERO ON THIS SUBJECT MATTER.
Wednesday - February 16, 2022
Leave a Comment
This Feature Coming Soon!