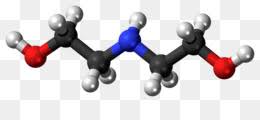 MEDSAFE QUESTIONS AND ANSWERS AS TO SAFETY POST COVID19 JABS
How will Medsafe assess the short and long-term efficacy and/or safety of a COVID-19 vaccine?
Medsafe will apply its usual assessment criteria for the evaluation of any COVID-19 vaccine submissions. We will use international regulatory guidance in general, and advice specific to COVID-19 vaccines.
Efficacy is determined by the results of clinical trial(s) and studies on the types of immune response generated by the vaccine.
Safety data will be available from the clinical trials. As for all medicines, additional safety information will be gathered from long-term follow-up of clinical trial participants and safety monitoring.
Most information provided to Medsafe as part of a medicine application is confidential to the pharmaceutical company. However, some detail such as the qualitative product formulation, site of manufacture, and the data sheet will be published on Medsafe website when the vaccine is approved
How long will the vaccines work?
At this stage, we do not know how long a vaccine might work for.
Where can I find the clinical, safety, and quality data that Medsafe evaluated to approve COVID-19 vaccines?
Information submitted to and held by Medsafe as part of the approval process is confidential to the respective pharmaceutical companies
Provisional consent allows conditions to be imposed on the vaccine, restricting its use by healthcare professionals according to the data available at the time of approval. Provisional consent was included in the Medicines Act to allow New Zealand patients to have early access to medicines with a significant unmet clinical need.
What happens when the provisional consent for a COVID-19 vaccine expires?
Provisional consent was granted to all three currently approved COVID-19 vaccines for a period of nine months. Prior to expiry of this period, provisional consent may be renewed for a further period of up to two years, full consent may be granted, or the consent may not be renewed.
Medsafe has renewed the provisional consent for Comirnaty for a period of two years and the renewed consent is valid until 3 November 2023.
COVID-19 Vaccine Safety – Questions and Answers PUBLISHED 27TH November 2021 MEDSAFE WEBSITE https://www.medsafe.govt.nz/COVID-19/q-and-a-vaccine-safety.asp
PLEASE NOTE:-Should I be getting a COVID-19 vaccine while I am pregnant?
Currently, the Comirnaty (Pfizer) vaccine is the only COVID-19 vaccine available in New Zealand. There is limited data with the use of Comirnaty in pregnant women. Animal studies have not indicated direct or indirect harmful effects in pregnancy, development of the fetus or the newborn.
WHAT ADVERSE EVENTS AFTER JABS ARE- doctors, nurses, DHB staff, pharmacists required to report to the Centre for Adverse Reactions Monitoring (CARM)?
There is no legal requirement for healthcare professionals to report adverse events following immunisation (AEFIs). However, we encourage healthcare professionals to report all AEFIs
ARE ADVERSE EVENTS OCCCURRING within a specified period after vaccination required to be reported to CARM?
There is no time limit for reporting adverse events.
Are adverse events listed by the vaccine manufacturer in the package inserts and data sheets required to be reported to CARM?
There is no legal requirement to report adverse events.
DOES THE JAB AFFECT FERTILITY:- Animal studies for the Comirnaty vaccine did not show any effect on fertility.
ARE THE COVID JABS SAFE FOR CHILDREN?..The Comirnaty vaccine is indicated for use in individuals aged 12 years and older. Clinical trials to assess safety and efficacy in children are ongoing.
WHAT MEDSAFE STUDIES HAVE MEDSAFE DONE.. to ensure the vaccine is safe for general use?
Medsafe does not conduct studies. Medsafe reviews the data submitted by the pharmaceutical company, including clinical trial data. See above for more information on the types of data that is required.
WHAT ARE THE ACCEPTABLE NUMBER OF SIDE EFFECTS? We encourage healthcare professionals and consumers to report any suspected side effect to a COVID-19 vaccine. For this reason, and because so many people will be receiving a vaccine, we expect many side effects to be reported.
Receiving large numbers of reports also indicates that the reporting system is working and easy to use.
Research and Data on vaccinating young people. https://www.health.govt.nz/our-work/diseases-and-conditions/covid-19-novel-coronavirus/covid-19-vaccines/covid-19-vaccine-health-advice/covid-19-vaccine-and-children-information-parents-and-caregivers (US Wide- over 17 million 12-15yr ods in the US)
Immunization Advisory Centre. https://covid.immune.org.nz/faq/myocarditis-and-covid-19-vaccine-new-zealand
Myocarditis and the COVID-19 vaccine in New Zealand
An increased risk of heart inflammation (myocarditis, pericarditis, or both) has been observed in people who have received mRNA COVID-19 vaccines in overseas studies, particularly in males under 30 years of age after the second vaccine dose.
After treatment, many patients live long, full lives free from the effects of myocarditis. For others, however, ongoing cardiovascular medication or even a heart transplant may be needed
Covid-19: Vaccinations for children aged 5 to 11 due to begin …
https://www.stuff.co.nz › … · Whakamāoritia tēnei whārangi
1 Haki 2021 — Vaccinations for children aged 5 to 11 years are expected to start before the end of January reportef Covid-19 Response Minister Chris Hipkins PLEASE NOTE WHAT MEDSAFE REPORTS AS TO SAFETY FOR CHILDREN POST COVID JABS- Do not state Safe or Not. Do not respond to safety post jab question as a Yes or No.
Covid-19: Pfizer vaccine approved for children aged 5-11…
Medsafe has granted provisional approval for the Pfizer COVID-19 vaccine for children aged 5 to 11 years old.
Pfizer has plans to trial the vaccine in children aged 6 months to 5 years, and Moderna has ongoing trials to test the safety and efficacy of vaccines in children under 12 years old.
Pfizer revealed that there were very few serious adverse events and no deaths during the phase 2 and 3 trials of children aged 5–12 years. He also explained that the side effects were similar to those that adults experience
October 29, 2021 https://www.fda.gov/news-events/press-announcements/fda-authorizes-pfizer-biontech-covid-19-vaccine-emergency-use-children-5-through-11-years-age
WHAT IS EMERGENCY USE AUTHORIZATION ? An Emergency Use Authorization (EUA) is a mechanism to facilitate the availability and use of medical countermeasures, including vaccines, during public health emergencies, such as the current COVID-19 pandemic. Under an EUA, FDA may allow the use of unapproved medical products, or unapproved uses of approved medical products in an emergency to diagnose, treat, or prevent serious or life-threatening diseases or conditions when certain statutory criteria have been met, including that there are no adequate, approved, and available alternatives. Taking into consideration input from the FDA, manufacturers decide whether and when to submit an EUA request to FDA.
Once submitted, FDA will evaluate an EUA request and determine whether the relevant statutory criteria are met, taking into account the totality of the scientific evidence about the vaccine that is available to FDA.
https://www.medsafe.govt.nz/COVID-19/q-and-a-vaccine-approval.asp
Thursday - December 23, 2021
Leave a Comment
This Feature Coming Soon!