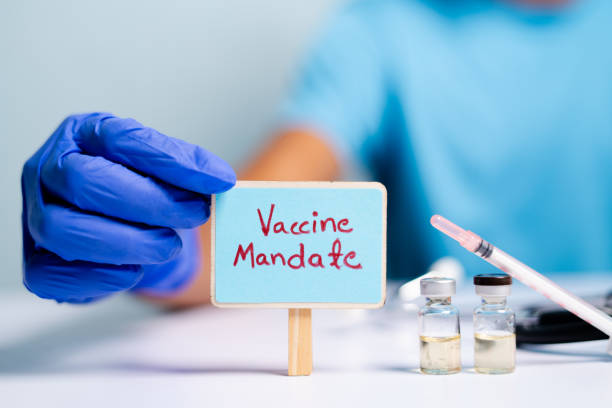 MANDATED NOW >>> DEPLOYED IN THE FUTURE
REFERENCING: The World Health (UN)  COVID-19 Research and Innovation Report dated February 2022. An R & D Blueprint powering research to prevent epidemics.
The World Health Organization  R &D Blueprint achievements summary was introduced at the request of 194 UN Member states in May 2015.  This is a blueprint of action to prevent epidemics.
A global strategic preparedness plan for the whole world to enact. This focuses on global research actions to be deployed in future new threats from viruses and other pathogens. Data to  be the critical enabler. Hence collaboration between Big Pharma and Big Data.
During the COVID19 era there are enormous significant changes to societies  behaviours. A social and behaviour re-engineering of people's lives. Often destroying the relationship between friends and family members.
This  totalitarian controlling governance has hastily introduced a behaviour modification, where individuals are gradually being given ESG Scores. A system of rewards and punishments. Much like the Chinese Social Credit System. For example if you purchase meat your ESG Scoring will decline, if you eat more veges it will increase.
ESG scores can be made adaptable as a compliance to COVID19 Laws, Orders. ESG Scoring is a part of the  global response that has been grouped under an ESG label namely -Environmental, Social and Governance.. (Restrictions, Controls, Rewards)
The UN Research Roadmap for the COVID-19 Recovery provides a framework for leveraging the power of science in support of a better socio-economic recovery and a more equitable, resilient and sustainable future. All references to a 'Sustainable Future eludes to UN Agenda 2030.  The Socio-Economic recovery is the reshaping of the Worlds Economy and Society itself.
A common language program is being freely taught to Journalist worldwide, this includes anti-vaccine activism. (The influencing propaganda Machine)
The WHO February  2022 report uses the words- Futuristic  Sustainability. Note the  UN Immunization Agenda 2030" Is a Global Strategy to Leave No-One Behind" Which came to an end in 2020.
A New vision, a global strategy for vaccines and immunisation was needed. Hence the decade of vaccines 2020-2030.  The UN reports this to be a new direction for the next decade- 2020-2030- Immunizations and beyond, at all levels
Delivering vaccines along the life's course, from the cradle to the grave. Implementing them during emergencies also included addressing vaccine hesitancy. Ensure global vaccine supplies meet national needs.
The Global UN Strategy Of Vaccines is reported by the UN as UN Agenda SDG 3
The UN Immunization Agenda 2030. A global strategy to leave no-ne behind was introduced prior to the pandemic September 2019- the consultation of the Copenhagen Vaccine Industry. This report of September 2019 references global Vaccines to leave no-one behind documents 2021-2030. Also relates to Global Vaccines relating to the mitigation of Climate Change Impact.
A stronger focus on vaccinations for the elderly and refers to the report "Decade of Health Ageing 2020-2030. IA 2030 refers to technical guidance living throughout 2021-2030
The UN/ UN Nations Government's 194 nations have agreed to a vision where everyone, everywhere, at every age
Data driven predictive, biased, indicators, assumptions, mixing of past predictive data. All produced to serve government police makers which in turn govern, control people.
You scratch my back, I'll scratch yours and as a result will  determine, demands shots in everyone's arms. The crucial enabler -Data in and Data Out. AI Digital technology.
When mandates for jabs, COVID19 restrictions continue please note this us not the end of UN AI Vision Impact Goal to leave no-one behind, everyone, everywhere at every age. The Global Strategy Of Vaccines, demanding vaccines is not going away.  UN Agenda 2030 14 out of 17 Global Goals is not going away.
How else are they going to demand everyone, everywhere at every age are jabbed. A lifetime of jabs, demanding shots in every-ones arms. Populations worldwide being used as Human Experiments. To cut costs and time to add continuous wealth to Big Tech, Big Pharma and multistakeholder Corporations.
IA 2030- Reach high equitable immunization coverage at national level and in all districts
I personally believe that when COVID19 Mandates finish, this is only the segment, a snippet of a much larger picture.  The deployment of further severe restrictions in our sustainable futuristic world of UN Agenda 2030.
The public, protestors need to address UN Agenda 2030 to stop, halt all these pre-planned totalitarian controls that will be deployed when the next virus, pathogen is introduced.
Under the veil of COVID19 the UN /WEF goals are being hastily fast tracked, accelerated. This is a framework for Corporate Action. UN-International Laws.. WEF – Multstakeholder Capital Corporations.
UN Global Strategy of Vaccines is not going away,  it plays a huge part of UN Agenda 2030 to leave no-one behind, everyone, everywhere at every age.
NOTE: PLEASE CLICK IN THE IMAGE ABOVE THIS WILL LINK YOU TO MY RUMBLE VIDEO ON THEIS IMPORTANT SUBJECT MATTER
Leave a Comment
This Feature Coming Soon!