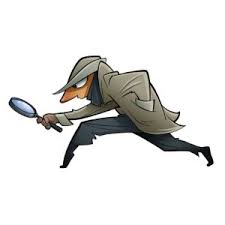 LONG COVID HASHTAG – THE TRUTH WILL SET YOU FREE
A small group of British citizens,  met with a representative of the  World Health Organization  to communicate with them as to the symptoms they had suffered since being infected with COVID19.
These were not  doctors, scientists, medical professionals.  I
The terminology 'Long Covid' originated from social media and quickly jumped into the laps of politicians, scientists, health officials and the mind influencing, indoctrinating, manipulating propaganda machine
What had medically been determined as a Post Viral Fatigue was hence replaced by this term 'Long Covid'. The power of people activism if pro government narratives.  Unchecked by Fact Checkers, deliberately so.
Activism and sheer determination that has pushed the term 'Long Covid' from Social Media Activist to the Political Arena.
Tell the story often enough, lies will be believed, gossip is familiar, truth gets lost. Lies are seen as the truth, and as it goes the Government is the only ones who have the power to speak Gods Truth (NOT)
In the early days of COVID there were names eg LongCovidKids Twitter Hashtag, Long CovidPhysio Twitter hashtag and LongCovidNYC, Long COVID in Academia.  These groups managed to collect thousands of subscribers, followers.
Several British Patients who were part of the so called 'LONG COVID SOS" advocacy group made a You Tube Video 'Message in a bottle' which was uploaded in July 2020. It received 57,000 views. The Long Covid SOS Group' met with a representative from the World Health Organization.
The World Health Organization communicated they would meet the groups demands, in that communications the term 'Long COVID' was used in their back and forth conversation.
This SOS COVID' Group made a documentary, produced by Huckleberry Films. Promoted by Body Politic and SLACK.  This two groups were established by one person.  Fiona Lowenstein. Whom was first to document 'Long Covid' in the New York Times.  Lowenstein is a very well known journalist, speaker and now a 'Long Covid' consultant. (Not a medical professional)
She is the producer of a twelve part (episodes) of a show called 'The Road to a Vaccine' a news show produced by Johnson & Johnson.
Testimonies referring to Fiona Lowenstein state:- she is a super power in navigating unchartered territories  A capable story-teller, she is creative and skilled has a strong vision, adept at communicating communicates well with relevant stakeholders and the public.
.She has published articles in The New York Times,  Teen Vogue, Vox, The Guardian  The Atlantic, Forbes, Washington Post and Womens Health etc., Among other publications she investigates  the under-going transformation for change in communities
Lowenstein promoted and published 'Long Covid' trough her own established groups SLACK and BODY POLITIC'. She was the first to document 'Long COVID' in main stream media ' New York Times' even though this was not a known medical, scientific terminology.
Replacing the term 'Post Viral Fatigue with a terminology namely 'LONG COVID'.
PLEASE NOTE: GO TO THE IMAGE ABOVE CLICK ON THE ARROW WHICH WILL TAKE YOU TO MY RUMBLE VIDEO FOR MORE INFORMATION ON THIS SUBJECT,  THANK YOU
If you have not signed up to my website please could you do so now. Much appreciated.  Carol Sakey
Leave a Comment
This Feature Coming Soon!