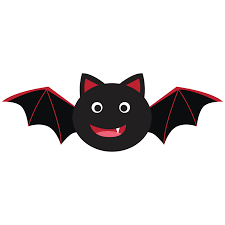 JABBED OR NOT, HE WAS A GREAT ENTERTAINER – RIP
Leftist, pro socialist, pro COVID19  jabbers will always know  Marvin Lee Aday as the Bat out of Hell that said "To hell with politics", as he complained about the severe restrictions put upon peoples lives.
Rockstar Meat Loaf has died at the age of 74, according to a post on his verified Facebook page.  The performer's agent confirmed the death to the media, but no cause of death has been reported at this time.
Meat Loaf updated fans via Facebook in November on his health, revealing he underwent three back surgeries between 2016 and 2018. The star also suffered from a heart condition called Wolff-Parkinson-White Syndrome.
Born Marvin Lee Aday in Dallas 1947.  He had continuous health problems throughout his career, including undergoing heart surgery in 2003 after collapsing on stage during a concert in London
Meat Loaf, known for the Grammy-winning song I'd Do Anything for Love and record-busting album Bat Out Of Hell, sadly passed away on 20 January 2022, as confirmed by his family on Facebook.
The music industry and fans alike have been left devastated by the news, with many blasting out Bat Out Of Hell and other greatest hits.
Meat Loaf, real name Marvin Lee Aday, passed away in the company of his wife Deborah and daughters Pearl and Amanda. There has been no official announcement of his cause of death,
Daughter Pearl had said that the family had all been vaxed even though they had been infected with COVID19.
The Guardian reported the US singer died with his wife by his side reported his agent.  No cause of death was shared, the reports he had died of COVID19 were unconfirmed. Aljazeera reported no cause of death given.
Even though the cause of his death had not been revealed TMZ reported he had died of COVID19. They did not know whether he had been covid19 jabbed or not
Are the propaganda machine insensitively using Meat Loaf star as a purpose to boost COVID19 Jabs…He opposed masks, but still wore them.
He also stated "I understood stopping a life for a little while, but to continue to stop life because of politics, and right now they are stopping life because of politics"
It did an interview with the Pittsburgh   Post Gazette in August 2021, he was just had is fill of COVID19 regulations . He was anti severe lockdown restrictions, masks etc and made it known through the propaganda machine. He had serious health problems with the heart he suffered from for years.
No-one knows whether he was jabbed or not, there is no evidence. Anyone whether with covid19 or the flu if they have serious underlying health problems can die. That's a fact.
In 2016 he had collapsed on stage in Canada, the New York times wrongly reported he had died.
Wednesday - January 26, 2022
Leave a Comment
This Feature Coming Soon!