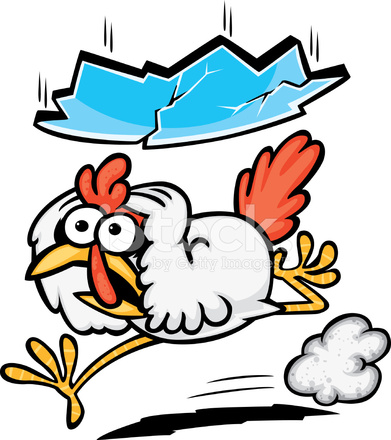 DON'T PLAY CHICKEN THE FOX IS ALREADY IN THE HEN HOUSE
By the time the global media was announcing to the world that Russia had attacked Ukraine a much larger crisis that was impacting on everyone, everywhere at every age on this planet, however all eyes were drawn to the devastation of what was happening to these vulnerable people in the Ukraine. although a world away from New Zealand, ones heart could not help but feel this sadness for these Ukrainians.
Petrol prices hastily increased at the pump, $3 per litre and rising. Ardern said "I wouldn't call it a crisis, it will get better". National Party suggested she decrease tax at the petrol pump. Ardern point blank refuses.  Petrol increases everything you need to survive, your basic living expenses will increase significantly so. But even before the war in the Ukraine, Ardern had put a carbon tax onto onto petrol, natural gas, electricity.
2020 Carbon per tonne $30  2021- Carbon $65 per tonne.  Then reported it would go up further in 2022 to $70 per tonne.  The government literally making money out of thin air. Scamming New Zealanders for government coffers. GST increased gradually to 15% another hike on basic living expenses, and then the excise tax and the Auckland Regional Tax on petrol.
Making life too difficult for small farming communities. Reimagining, preplanning the destinies of  New Zealanders lives, our children's lives.   Ardern and the political cronies in Wellington that made an agreement with the World Economic Forum to use Kiwi's as guineapigs of this futuristic AI digital tenology. New Zealanders have had no say as to what they want for their futures, because their futures have already been predetermined by a global, national controlling mechanism.   Like sheep to the slaughter.  Baa Baa Black Sheep, Baa Baa White Sheep, Baa Baa Brown Sheep as the Government plays Identity Politics, to deliberately favour some but not the majority of others, hence causing strife, anger, all part of the global playbook. People destroying each other.
But what about these tax's, the carbon tax, who benefits not the everyday New Zealander thats for sure. Definitely the favoured few who are going to become heaps more powerful, and the most wealthiest people in this world.
The Climate Scam, the carbon tax and the global agenda's. Just a small insight into how us New Zealanders in Arderns legal fictioned world is busy fleecing us all.  Remember people the elephants you voted out are still in the room. All these political cronies ramming the nails home into New Zealands economy, re-engineering, influecing you thoughts, minds and consequently your behaviours to be obedient upon every demand made by the Eco Socialist, Marxist over-riding Communist Political Ideology of Arderns Government.
NOTE: PLEASE CLICK THE ARROW IN THE IMAGE OF CHICKEN LITTLE WHICH WILL LINK YOU TO MY VIDEO ON THIS SUBJECT.
If you have not signed up to my website please would you do so now.  Thank you Carol Sakey
Saturday - March 12, 2022
Leave a Comment
This Feature Coming Soon!