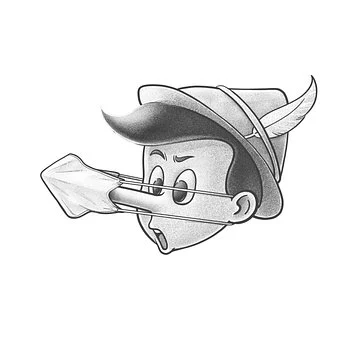 DEHUMANIZING, DESENTIZING HUMAN LIFE ITSELF- 'COVID-19' TOTALITARIALISM
NZ Herald reported on 10th November 2021 that there were allegations that a Pfizer contractor had falsified data in a clinal study for COVID19 Vaccines.
MEDSAFE decided it would rather take the stance in believing Pfizer when they reported there was no wrong doing. Taking the same tact as Australia's Therapeutic Administration (TGA). However the British Medical Journal had serious concerns and published an article of the allegations.
Evidently a former employee of Ventavia Research Group, a Texas based contractor to Pfizer was involved in phase three trials of the Pfizer COVID-19 Vaccine. The whistleblower provided the British Medical Journal with dozens of internal company documents, photo's, audio recordings and emails and also emailed FDA on the 25th September 2020.
FDA never audited Ventavia after receiving the complaint and even issued the emergency authorization for the vaccine the following day. Pfizer Australia refused to comment on the British Medical Journal Report. The Australian TGA reported the Pfizer COVID19 Jab was highly safe and effective. They said that Australians should not be worried about the British Medical Journal Report.
It was alleged that serious symptoms/reactions to the COVID19 jabs should have been urgently followed up.  Others employed at Ventavia confirmed the whistleblowers complaint. And it was said that Ventavia was nervous about an expected federal audit of its vaccine trial, but it did not happen.
Since this time Ventavia have been hired by Pfizer wo work on four other clinical trials
that include children, young people and pregnant women and also boosters.
On a London based radio station….Dr Aseem Malhotra a British Cardiologist and Public Health campaigner said that the British Medical Journal Report was "Absolutely Shocking, and it should be major news".
And still globally the rollout of these jabs continue, this is evil, inhumane, desensitizing and dehumanizes life itself.
Human Dignity lives within  the very fundamental core of Human Rights. Our Human Dignity is severely, seriously under attack. Human Dignity is your birth-right, your worth as a human being. your personal unique identity as a human being, your God given right to exist.
PLEASE CLICK IN THE IMAGE ABOVE WHICH WILL LINK YOU TO THE RUMBLE VIDEO REFERRING TO THE ABOVE INFORMATION.
PLEASE NOTE:  If you have not signed up to this website as yet, please could you do so now:
Click on the SIGN UP NOW button at the bottom of this page Thank You.   Carol Sakey
Friday - January 21, 2022
Leave a Comment
This Feature Coming Soon!