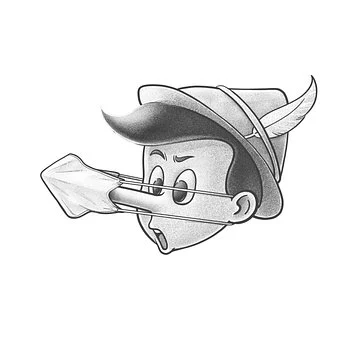 'DECEPTICON' IS MASK WEARING A DELIBERATE DECEPTION?
'Blessed Anastácia, How do free speech and academic freedom protect me from institutional retaliation as a result of questioning the mask mandates? You who come swiftly to the aid of all who speak courageously in the face of censorship and silencing, cover me!
This is a variation of a story where Anastacia was muzzled because it was said she provided, organized a slave revolt. The muzzling her silence, her cries against injustices, a voice that leads to liberation, a form of public shaming.  Her compassion towards her persecutors as well as her alleged mixed-race background is seen by many devotees as a hopeful sign of racial reconciliation in Brazil and in all lands affected by the slave trade.
People have been known to pray to Anastacia when they publicly speak out about the irrationality of mask wearing being able to filter viruses, people respond by saying "you are not a doctor", however even when doctors speak out publicly they are dismissed.  Theories have become so called facts. Real science dismissed on the pretence of political determinations to control people by restrictive compliancy measures.
History tells us time and time again coercive power works to silence those that oppose powerful entities, dictators, opportunists, fascists, militants etc.,
WHO-World Health Organization (UN) funded study, published in a peer-reviewed medical journal, available on the CDC website proving that "face masks have not demonstrated protection against laboratory-confirmed influenza" (Xiao et al. 2020).
The inefficacy of face masks to contain upper respiratory infections was the official policy of the WHO and the CDC prior to the current health panic (Molteni and Rogers 2020) and continues to be confirmed by ongoing research (Guerra and Guerra 2021)
The social and psychological elements of control enacted by compulsory masking are much clearer. What are the effects of masks on the psyche of those forced to live under the current medical tyranny?
That the dictates on masks are coming not largely from immunologists but from what very well appear to be compromised behavioral psychologists such as Susan Michie, who is foretelling that we will be wearing masks forever (Stone 2021), forces us to consider that masks are less driven by health reasons and more by the malevolent use of Pavlovian and compliance studies knowledge to break down the psyches, dignity and integrity of individuals and the social coherence of societies, rendering both more susceptible to manipulation and reconfiguration according to norms conducive to their own subjugation.
The mandatory use of face masks during the current health panic fashion the citizenry as slaves. As symbols of enslavement,   ' 'DECEPTICON' IS MASK WEARING A  DELIBERATE DECEPTION?
NOTE: PLEASE CLICK ON THE LARGE MASKED  IMAGE ABOVE WHICH WILL LINK YOU TO MY RUMBLE VIDEO ON THE SUBJECTION OF FACIAL MASKS.
'
Thursday - March 10, 2022
Leave a Comment
This Feature Coming Soon!