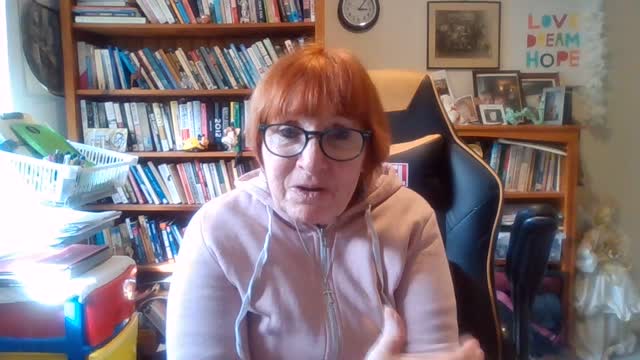 A 1991 BLUEPRINT FOR A PRE-PLANNED GLOBAL REVOLUTION FOR THE 21ST CENTURY
The pre-planned blueprint of the 21st Century was introduced by the Club of Rome in 1991. Just before the UN introduced UN Agenda 21 with its millennium goals, a global strategy of transformation that included people, planet and profit for the wealthy few.
Agenda 21 ended in 2015 when UN Agenda 2030 replaced it, this included 17 Global Development Goals. 17 out of 17 of these global development goals included climate alarmism (using weapons of fear to bludgeon minds worldwide, including our children's minds.
14 of those 17 global development goals include vaccines. To leave no-one behind, everyone, everywhere at every age from the cradle to the grave. For 95% of the population in developed countries to participate in new vaccination, human experiments.. now and in the future. 2020- 2030 the Global Strategy of Vaccines.. Leave No-one behind. The Decade of Vaccines.
Target vaccine hesitancy, fill the population gaps, target hesitancy to vaccines..demand vaccines (World Health Org., UN). A global transformation of people and planet.
The Club of Rome has other related clubs, the Club of Vienna and the Club of Madrid. Helen Clark is a member of the Club of Madrid. Clarke received an email that was also cc'd to James Shaw in 2019 from the Club of Rome…
Dear Helen Clark, as a member of the Club Of Rome (Madrid), I omitted to include in a hyerlinked email to the main Club of Rome members on the 27/05/2019 the following. As our former PM we believe this is important for you to know, that the Club Of Rome's Emergency Plan is flawed..is based on theory-refuting high forecast inaccuracy (84%-97%). The IPCC's dismissal/omission of natural climate change risks relevant to the 21st century that the UN IPCC contrived in (Art 2) that dictated key-risk assessment, its unsafe alteration to ice age boundaries which dis-orients governments to the significance of today's climate change.
Please note that this email was also cc'd to 60 government ministers (MPs) including those politicians of the opposition.. The Maori Party, Greens, Act and National. Yes they are all in this together.
The elephants have never left the room as John Key, Winston Peters and Helen Clark are also key manipulators, influencers in this evil transformation of human lives through a Global Strategy namely UN Agenda 2030.
Under the veil of COVID19 massive weapons of fear are intruding into personal lives, destroying family relationships, friendships as Ardern's government, all those political cronies in the cesspit of Wellington are playing their parts, to control New Zealanders lives in every aspect possible.
The Club of Rome, the Malthusian Agenda of Population Control, the 1991 blueprint for a global revolution in the 21st century, transformation of people, planet to reward the wealthy few. A Private-Public Global Corporate Governance. The World Economic Forum that represents the Multistakeholder Capitalist Corporations to replace small businesses and the farming communities worldwide. Introducing fake meat grown in labs, chemicals, crops of Monsanto-Bayer. They call this healthier for the population as they promote Coca-cola and fast food companies. Lesson human contact, work from home. Human contact is necessary is part of human nature. The desensitizing of human life itself by ungodly, immoral global forces.
For further information on this very serious topic of our lives in their hands please go to the link in the image above.
If you have not joined up to my website could you please do so now, as I am expecting to be de- platformed from Facebook very soon as a consequence of the information I have researched and sharing with as many people as possible. Please share this link with other like minded people.
Sunday - December 5, 2021
Leave a Comment
This Feature Coming Soon!