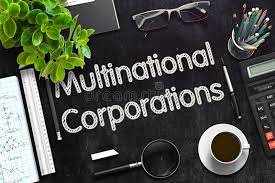 WAS OUR SOVEREIGN STATE OF NEW ZEALAND HANDED OVER TO A CORPORATION ?
February 17th 2022 The Daily Telegraph New Zealand reported 'Pfizer Leak #2 Has the New Zealand Government Signed Over Our State. Under the title of this news article is documented 'Global Regulatory Capture and the Demise of Constitutional Democracy #Pfizer Leak
18th January 2022 whistle-blower cybersecurity IT Researcher Ehden Biber released findings related to Pfizer jab contract conditions signed by 110 Govts. The series of leaked findings from July 2021 led to many citizens worldwide to question the levels of the contract indemnification, liability protection that governments had willingly signed off. New Zealand Govt was one of them..
Biber's leak exposed critical evidence detailing a testimony of a senior executive of Pfizer Carlos Murillo an ex Country Manager of Pfizer Brazil and current President of Pfizer Latin America who testified under oath in front of a Senate Investigative Committee on 13th May 2021.He revealed in his testimony Pfizer Contract Conditions that were negotiated with Brazil that comprised of an unilateral template, the standardizing of negotiations provind for International consistency in obtaining legal security dispute settlement methods, competent jurisdiction, applicable law, confidentiality, waivers of immunity and enforcement. Thus allowing standardized conditions allowed by Pfizer to negotiate with 100's of countries in parallel, and advance the pace they advanced in order to roll out the jab uptake. Pfizer dictated 'leonine' clauses to ensure incompatibility with Brazilian law, which led to complex legal negotiations to alter Brazilian legislation in order to guarantee legal security for Pfizer. Hence being standardized 110 countries facing constitutional interference.
Because in NZ, I am of the opinion we have the least transparent highly censored government ever OIA requests were with-held, it was almost impossible to ascertain what NZ's contractual negotiations were with Pfizer, whether the government had allowed bullying by Pfizer, there was no clear picture, evidence available. However the various leaked contracts that were unilateral standardization documented that the purchaser must fulfil all contractual obligations under the agreement, including without limitation any such obligations that survive expiration or termination of this agreement. The question being did NZ Government sign away its constitutional ability to uphold the rule of law. The Pfizer Mandate, did Pfizer interfere in NZ's State Sovereignty was this indeed a Pfizer Judicial reset? As Biber stated.
The OIA request Pfizer Contract Clause 9.4 was successful,  entitled 'Waiver of Sovereign Immunity'. Question how can a private company such as Pfizer execute such powers over the government that was voted in by sovereign people of NZ.? And immunity from any court in the land, immunity of jurisdiction, immunity against any judgement rendered by a court or tribunal, immunity from the enforcement of judgement, immunity against precautionary seizure of its assets
Biber stated that by signing the Waiver of Sovereign Immunity Govts have violated the sacred principle of power separation between executive, legislative and judiciary branches that constitutes democratic sovereignty. Thus endangering democracy be allowing a foreign imposition and corporate interference to capture State Sovereignty through unlawful contracts that indemnify against 'any other theory' law, which included criminal law. Biber also refers to NZ Attorney General David Parker and his ability to hold so many overlapping, conflicting portfolio's and his ministerial responsibility to a complex emergency situation. That there appears to a series of procedural anomalies. Judges also being captured by Pfizer's judicial reset.
The governments deliberate evasiveness, their concentration of power over the sovereign peoples of NZ, preventing of checks and balances the exceeding of limits of constitutional law. NZ Judges exercising arbitrary power over the life, liberty of the sovereign peoples of NZ hence guaranteeing corporate immunity rather than obedience to International, National Human Rights. Legal is not necessary lawful, so how lawful were the jab orders.?
Biber states in the Daily Telegraph that NZs COVID19 Vaccination orders may have been made unlawfully, he stated "according to new evidence obtained from the Dept of the Prime Minister and Cabinet under the OIA-Official Information Act. Legal professional were advised of a number of anomalies 1) no such order was ever made by Chris Hipkins Minister for COVID Response. Reasonable research discloses 'no evidence' of warrant or prime ministerial authority in the NZ Gazette authorizing Dt Ayesha Verrall to make secondary legislation under the Principle Act (VLA2021. S4 (4)
Here are some facts of evidence outlined in the Daily Telegraph, followed by a summary of questions:-   1. The main vaccination order (COVID-19 Public Health Response Vaccinations Order 2021 was made by Dr Ayesha Verrall Associate Minister of Health, not by Chris Hipkins, Minister of COVID19 Response- Legislation dated 28/4/2021 Wellington. Issued under the authority of the Legislation Act 2019. Notification in Gazette 28/4/2021. Hon Dr Ayesha Verrall Associate Minister Of Health.
The Act (COVID19 Public Health Response Act 2020 required the minister to be someone authorized either by the Prime Minister or by warrant. The Minister means.. a) for the purposes of Sections 11AA, 11AB and 33AA (i) the Minister for Workplace relations and Safety or (ii) the Minister under the authority of any warrant or with the authority of the Prime Minister responsible for the administration of those sections.
(b)For the purposes of any section- (i) the Minister for COVID19 Response or (ii) the Minister who under the authority of any warrant or with the authority of the Prime Minister responsible for the Administration of this Act. An information request was made to the Dept of the Prime Minister Office (DPMO) for such authorization.
Information provided by DPMO included 2 letters from the Prime Minister to Chris Hipkins and a Warrant issued to Chris Hipkins by Governor General Patsy Reddy. No documents were received in relation to Dr Ayesha Verral at all. It has therefore been taken that she had no authority under the ACT at all.
The PMs letters describe what the COVID19 portfolio responsibilities might include, only authorizes two things, but no authority to make Vaccination orders. However authorized Chris Hipkins firstly to exercise the responsibilities of the Minister Of Health under the Act, however the Minister of Health has no responsibilities under the ACT. It authorizes Chris Hipkins to exercise 'Cost Recovery' but not section 11 of the Act. Arderns letter 9/11/2020 to Christ Hipkins 'managing any resurgence of the virus, having the responsibility for exercising the responsibilities, functions, powers off the Minister Of Health under the COVID19 Public Health Response Act 2020, to be Minister responsible for subpart 3a -Cost Recovery- of part 2 of that Act. Ardern reaffirmed this being a limited authority in a further letter dated 17th December 2020. The Warrant under the hand of Dame Patsy Reddy does appear to give wider authority to Minister Hipkins. But that warrant explicitly requires Minister Hipkins to act "in person", and details precise criteria for exception to that  condition
Included with information provided was an opinion volunteered by Michael Webster Clerk of the Exectuve Council suggesting any member of the Executive could act for any other at any time, Apparently per S7 of the Constitution Act 1986.So what is being stated that there are no certain qualifiers- anyone. Biber makes a valid point here:-These Orders are Secondary legislation, which means they are not made by vote of the House of Parliament, but are merely a delegated responsibility to one Minister.  Accordingly, secondary legislation is subject to specific limits of authority, in particular a delegated authority must be exercised by the person delegated, not someone else except in extenuating circumstances. This is like a Sherriff delegating a deputy – that deputy cannot delegate another deputy, and neither can one deputy tell another deputy what to do. Such things must go back to the Sheriff to decide. And also points out other relevant consideration:-. Firstly, rules of construction/interpretation: A special law shall prevail over the general and prior laws. Therefore, Hon Hipkins Ministerial Warrant requiring him to act only "in person" takes precedence over s7 of the Constitution Act 1986, as explained for example:
Biber gives an example of this: Lecture 8 – Chapter 9 Specific law takes precedence over general laws, if law is not specific then we can refer to the general interpretation of the law. When we have a Specific article of law on a specific issue, we use this to interpret. The constitution is the most general, for example freedom of press, expression, liberty, discrimination…An ex. of specific law would be an Article in the criminal code: prohibition of hate literature (if you breach this, court must interpret this article, if can't, go to general Constitution: Freedom of discrimination)
Further in the same vein, if secondary legislation is going to be amended, then that must be by the same person. Legislation Act 2019 s41 provides: by the same person. But it appears Hon Verrall and Hon Hipkins have been amending each other's orders contrary to s 41 Legislation Act.
Secondly, a Minister might indeed need to step into the shoes of another, in case of sickness or other incapacity. That is arguably the proper purpose of s7 of the Constitution Act 1986. And that would then require them to act in expressly in that exact capacity. I.e., "Acting Minister for COVID-19 Response". No other capacity can suffice, wrong hat. But Minister Verrall's Orders are instead signed in her capacity as Associate Minister for Health. Therefore, the question whether Hon Hipkins could amend Hon Verrall's Orders becomes irrelevant. If Hon Verrall's Order was invalid in the first place, then there is nothing for Hon Hipkins to amend. This claim that the COVID-19 Public Health Response (Vaccinations) Order 2021 was made unlawfully by Hon Verrall was put to the High Court in Wellington on 20 September last year. The case was overturned. The case was brought by a former employee of the New Zealand Customs Service who had her employment terminated as a result of the implementation of the order.
The court stated that Covid-19 Orders were able to be made by the Minister, meaning "the Minister who, under the authority of any warrant or with the authority of the Prime Minister, is responsible for the administration of the Act. The court noted that the "Hon Dr. Ayesha Verrall signed the Order on behalf of Mr. Hipkins and the applicant argues that she was not authorized to do so." Both Dr. Verrall and Minister Hipkins provided sworn affidavits to the court. The Court concluded that Dr. Verrall lawfully signed the Order on behalf of Mr. Hipkins. One can only wonder why the warrant pertaining to Minister Hipkins' authority were not made available to the court by the Crown? Or what the outcome might have been, if the ministerial warrant had been made available to the court. As explained, it appears the Associate Minister of Health has no powers under the COVID-19 Public Health Response Act 2020. By not providing the warrant or letters granting Prime Ministerial authority, the Court was perhaps not properly informed leading to a mistaken decision accordingly.
Pfizer Mandate: Making sense of the obfuscated puzzle:- If Hon Dr. Verrall has no Warrant or Prime Ministerial authority, can she make a valid Order under the Act? If not,  Was Hon Hipkins ever sick or incapacitated such that Hon Dr. Verrall might need to act in his stead?  If so, Would Hon Dr. Verrall then be able to act only in capacity as "Acting Minister for COVID-19 Response", and not "Associate Minister of Health"? If so, Does the Main Vaccination Order made and signed by Hon Dr. Verall, in her capacity as Associate Minister of Health have any validity at all? If not, Do we have any valid Vaccination Order's at all? If not,
Have all the protests, and Judicial Reviews, wrongly presuming the Orders were properly made, and then challenging the details, been a waste of time? And what about those people whom publically opposed the jab mandates, those that publicly used their International, national human rights to lawful legal assembly those that have been before the courts and imprisoned. Brian Tamaki, Vinny Eastwood, Bill TK and anyone else I have not heard about.  Do they have immunity from the judicial system such as the foreign corporate Pfizer. Corporate Capture Of NZ.?? Biber pointed out errors in the law, are we questioning that? When he refers to MBIE as a decision maker failed- and refers to an error of law. What about the sovereign law abiding people of NZ where does this lead them. The Attorney General acting for the Crown did not disclose the ministerial warrant to the court. The ministerial warrant has not been gazetted with full limitations and restrictions publicly available.  The DPMO will not publish the relevant OIAs on their website.
The Chief Ombudsmen has no authority under the Ombudsmen Act 1975 to investigate acts and decisions of ministers.  Medical Ethics have been ignored. Data Collection has been inaccurate. Adverse Reactions  Injury  Death. Revealing clause 9.4: Waiver of Sovereign Immunity has raised some acute questions:
If the New Zealand Government are in fact under contract blackmail regarding breaching indemnification clauses and cannot challenge the situation due to such a breach, how could the Crown and New Zealand get out of such a contract?
How can New Zealand citizens challenge constitutional validity of Parliament that has been compromised or threatened with such extreme censorship and non-disclosure from a Foreign Corporation? One that has dictated the government will give the corporation some form of mortgage or charge over State assets and if there is any contractual dispute it will not be litigated in NZ's courts but in some tribunal outside the jurisdiction of the State, such as the New York State or an ad hoc Tribunal.
If the New Zealand Government was to cancel, amend or override the Pfizer contract resulting in commercial or political retaliation – how could it defend itself Would there be specific case law or legislation to enact the protection of State Sovereignty?
This is not over rover. The Authoritarian regime of New Zealand have and are showing us they are still violating the sovereign peoples human rights to peaceful assembly, freedom of expression etc., etc., etc., and many more etcs., This Government (Regime) are doing similar to what Hitlers regime did with Goebbels controlling the press and the invasion of privacy, censorship, and unjust sentencing and imprisonment of law abiding New Zealanders. The Govts journalist fund that advocates that law abiding citizens are publicly slandered and lied about. Freedom of the Independent Press is being massively persecuted as our Christians worldwide. New Zealand- The Plundering Of NZ. What we need is a sovereign population that loves their country that will publicly speak out with moral courage.  Biber states:- Was there ever a Mandate? Or have employers been tricked into firing their staff unlawfully?
My Question:  Did the political cronies in the toilet bowl of Wellington give a foreign corporation the right to take away our sovereign rights as the sovereign people of NZ.?
https://dailytelegraph.co.nz/opinion/pfizerleak-2-has-the-new-zealand-government-signed-over-our-state-sovereignty/
Leave a Comment
This Feature Coming Soon!