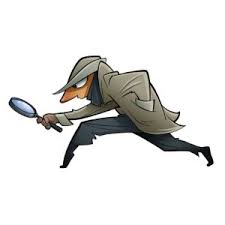 TOP CLASS LAWSUIT AGAINGST SMART TV's SPY ON CONSUMERS (14th March 2017)
The class  lawsuit was against Samsung Electronic America Inc and Samsung Electronics Co.ltd alleged they secretly recorded consumers private conversations even when their Smart TV was turned off.
The plaintiff was a Joshua Siegal, his complaint was that Samsungs 'deceptive, misleading, unconscionable practice of routinely, secretly intercepting recording private communications of consumers in their own homes using hidden recording devices inside Smart TVs, then using and transmitting those private conversations to third parties, this was said to be in violation of the New Jersey Consumer Fraud Act and other various statutes and laws.
It was also alleged Samsung failed to take reasonable steps to protect against unauthorized third parties from gaining access to consumers private conversations. Smart TVs are home entertainment systems capable of responding to voices and gestures
The Samsung Smart TV class action lawsuit also alleges Samsung failed to take reasonable measures to protect against unauthorized third parties from gaining access to consumers' private conversations.
The complainant had purchased several Samsung Smart TVs which he kept in the living room and bedrooms within his home. He had been unaware that Samsung Smart TV could secretly record and transmit his family's private conversations and use his personal data to share with third parties or the data could be hacked by third parties. Samsung was accused of inadequate efforts to protect sensitive consumer data.
The Federal Trade Commission (FTC) had already deemed the defendants conduct as misleading and deceptive and it was said:- "Samsung users would not reasonably have anticipated that be using a voice controlled Smart TV their private conversations would be transmitted sometimes to third parties. TV products since January 9th 2012. He asserted claims for violations of the New Jersey Consumer Fraud Act, negligence, common law fraud, breach of express warranty, breach of duty of good faith and fair dealing.
The complainant sought an order requiring Samsung to stop intercepting, recording, transmitting consumers private communications, disgorgement of wrongful obtained profits, restitution, actual damages, punitive damages, attorney fees, costs, pre and post judgement interest and other legal fee's (Joshua Siegal v Samsung Electronics America US District Court for the District of New Jersey)
RESEARCHED LINKS:  By Carol Sakey.  https://wakeupnz.org
https://www.consumerreports.org/privacy/how-to-turn-off-smart-tv-snooping-features/  https://www.youtube.com/watch?v=qIhKiR39IK0  https://money.cnn.com/2015/02/09/technology/security/samsung-smart-tv-privacy/index.htmlr                                                                                                                   https://www.washingtonpost.com/technology/2019/09/18/you-watch-tv-your-tv-watches-back/
https://www.gadgetreview.com/where-is-the-camera-on-my-smart-tv
Samsung Class Action Lawsuit Says Smart TVs Spy on Consumers
https://www.theguardian.com/technology/2022/jan/29/what-your-smart-tv-knows-about-you-and-how-to-stop-it-harvesting-data
https://www.komando.com/trch-tips/stop-smart-tv-tracking/544540/                                                                                                                                                                                                                        Tutorials point- How to stop your Smart TV from spying on you  https://www.tutorialapoint.com/how-to-stop-your-smart-tv-from-spying-on-you
NOTE: PLEASE CLICK ON IMAGE TO TAKE YOU TO MY VIDEO ON RUMBLE
Leave a Comment
This Feature Coming Soon!