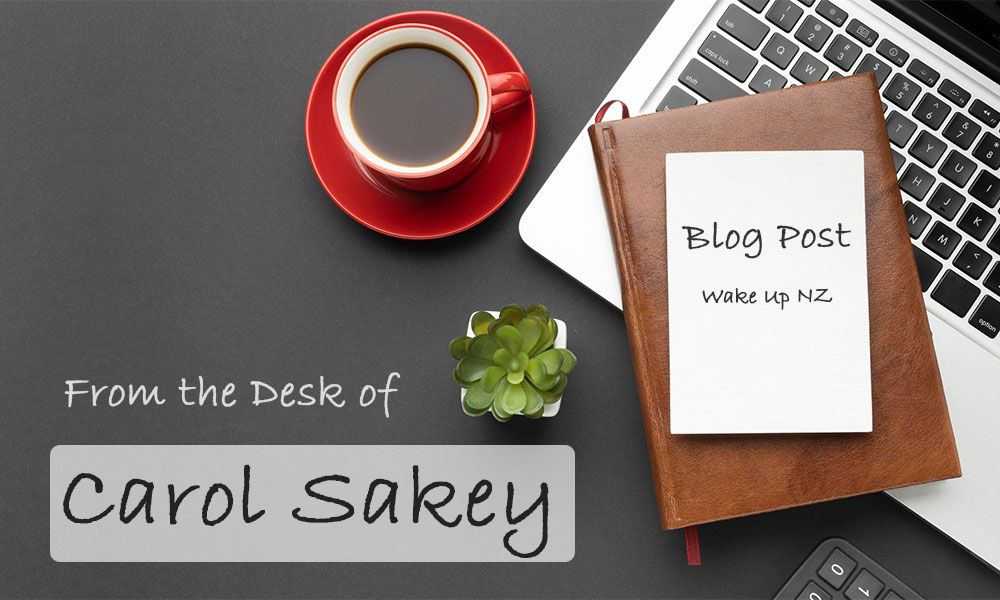 THE TRUTH WILL BE TOLD 'THE ROYAL COMMISSION INQUIRY INTO THE TERRORIST ATTACKS IN CHRISTCHURCH'
THE ROYAL COMMISSION OF INQUIRY INTO THE TERRORIST ATTACK IN CHRISTCHURCH 15th March 2019 includes:- 3.1 The Leadership and Oversight included in the Royal Commission of Inquiry. 3.2 Political Ownership and Public Engagement and 3.3 Leadership & Coordination
It was noted that in 2016 the Attorney General Christopher Finlayson undertook public engagement on the Intelligence and Security Bull that this included community hall meetings and visits to  mosques. In 2016, the then Attorney-General, Hon Christopher Finlayson, undertook public engagement on the Intelligence and Security Bill (see Part 8, chapter 14). This included community hall meetings and visits to mosques.
Before 15th March 2019 terrorist attack the threat and risk of domestic terrorism (especially non-Islamic terrorism) was lightly covered in assessments and policy advice to ministers. For example when the National Security & Intelligence priorities were approved and the National Assessments Bureau to the prime minister included little on domestic extremism in our environment.
From 2010 to March 15th 2019 these briefs contained fewer than 20 references to domestic extremism in NZ. (There was no detail given of those 20 or less domestic extremists in NZ). There was generally an absence, a concern about domestic terrorism on NZ Soil. Briefs by NZ SIS contained less than twenty official references to domestic extremism before March 15th 2019.(NOTE: No detail was given about these)
Overall threat was assessed as low but not expected, very unlikely between 2010-2018. There was very little engagement between those responsible for counter terrorism effort and the public before march 15th 2019. NZ SIS reporting was focused largely on suspected Islamic Extremists, the reporting of extremists by the police was similar of this too. Reporting of possible Islamic extremists. It was only after the terrorist attack in Christchurch 15th March 2019 there was immediate increased engagement from the public of NZ. Public reports made to NZ Police and NZ SIS.
After 15 March 2019. In September 2020, the National Security and Intelligence Priorities were published directly on the Department of the Prime Minister and Cabinet's website. And a high level countering terrorism and violent extremism national strategy was published on the Dept of the Prime Minister and Cabinet Website in February 2020. (There was no opportunity for NZ  wide public discussion or debate )
NOTE: Andrew Little and his plan for Hate Speech Laws followed. Gun Buy Back followed. (This initially established a global take back of small firearms). Firearms were taken or handed over to police in the governments  gun buyback scheme
Firearms belonging to gun club members and farmers. The gangs get to keep theirs, they do not register their weapons. Freedom of speech is attacked. Publicly speaking -opposing govts narratives  means walking on broken glass. Hence a significant increase in surveillance camera's, warrantless searches, invasions of privacy. At one stage armed police shutting off a road in a residential area of Christchurch. Invading a persons home environment questioning the home owner "Do you support Trump?'  Another political police invasion in Auckland "Do you know any Conservative Candidates"
3.3 Leadership and coordination, the Royal Commission Inquiry notes that as for leadership & coordination roles within NZ's national security system and the counter terrorism effort:-'There is some lack of clarity about leadership, no-one agency is currently responsible for monitoring overall system performance.. A decentralised coordinated model is used and coordinated, no single agency has overall responsibility this is spread through multiple agencies.
The govt identified some weaknesses with this decentralised model of so called accountability and governance work in the NZ Public sector. August 2020 the Public Service Act 2020 was enacted to address these deficiencies.
Introducing mechanism  to facilitate collective responsibility & accountability for multi-agency programmes of work. Recommendations were made.
The all important question being: Was Right Wing extremism, white supremacy included in the National Security and Intelligence priorities as an area of focus for counter-terrorism?  The answer:- (Royal Commission Inquiry states) Not Specifically. The National Security & Intelligence priorities approved by Cabinet in December 2018 included international terrorism threats as domestic terrorism in other countries, but did not refer to particular ideologies.
The cabinet described these domestic terrorism threats as  "those that may arise in and against New Zealand or be carried out by New Zealanders overseas " And the scope includes emerging trends and characteristics associated with overseas networks -links to NZ. The International terrorism threats were described as:-"threats against New Zealand's interests overseas in areas which have the greatest exposure for New Zealanders, and the trends and characteristics of emerging regional and global terrorism threats" that may impact on New Zealand.
An unclassified version of the National Security & Intelligence priorities was initially published in the Dept of the Prime Minister & Cabinet 2019 Annual Report. In September 2020 the Dept of the Prime Minister & Cabinet updated its website to include the unclassified version of the National  Security and Intelligence Priorities, which included:  Terrorism. Threats to New Zealand, New Zealanders and NZ interests from terrorism (ideologically, politically or religiously motivated violence) at home and abroad.
Did the National Assessments Bureau or the New Zealand Security Intelligence Service raise the issue of white supremacy and right-wing extremism in the drafting of previous or the current National Security and Intelligence Priorities? National Assessments Bureau Right Wing Extremism, White Supremacy- such groups may come to prominence in NZ in response to the effects of the global economic crisis. Such groups would protest against perceived increasing inequalities, and this could lead to the adoption of more violent methods to effect political change
The Royal Commission Inquiry reports:-The Strategic Assessment 2015 did not mention White Supremacy neither did it mention Right Wing Extremism. The Strategic Assessment 2016 stated:-The recovery from the Global Financial crisis has left govts under pressure from disgruntled citizens, who are looking for alternatives on the political right and left, with un predictable consequences.
Question of the Royal Commission of Inquiry: Did the Government Communications Security Bureau or the NZ SIS withhold any information from the Dept of the Prime Minister & Cabinet relating to global trends in White Supremacy & Right Wing Extremism during each of its National Intelligence Strategy prioritising cycles since they were introduced.  The answer given was "We have no indication, there is no evidence, that this occurred"
Therefore I conclude from the Royal Commission Inquiry of the 15th March 2019 Christchurch Terrorism Attacks" that SIS and NZ Police were made fully aware, were enacting upon- And there was zilch so called right wing extremism or so called white supremacy. What has evolved is tyranny, a government that intends to control all New Zealanders lives with their ideology of Marxism and Socialism which includes the characteristics of Communism
Evidence, were using monitoring and surveillance methods on potential Islamic in NZ: Reports were made through news articles in  Stuff News Media, RNZ and the Beehive Official website prior to March 15th 2019. John Key's Parliamentary speeches focused was on increased attention by NZrs who had intentions of going to fight alongside ISIS. Jihadist brides and Islamic Material -content online and money being sent to support the Islamic State.  There was a video link on one Stuff News article to Rebecca Kitteridge Director of NZ Security Intelligence Services showing concerns as to Islamic rise in the attention given by a small group of New Zealanders that supported ISIS-the Islamic State.
She also spoke in Parliament about this. RNZ reports 19th April 2015 'Insight for 19th April 2015-How real terrorism threats in NZ? Political Editor Brent Edwards. Rebecca Kitteridge is a worried woman. Since she took on the job as the Director of NZ SIS 11 months previous she said the threat of terrorist attack on NZ has risen. She reported that SIS had 30-40 people on their watchlist, were monitoring them. She said "the people under watch has increased to the high end of that range, not the low end. Some are considering terrorist action in this country.
The new article by RNZ reported that 'Rebecca Kitteridge does not want to exaggerate the threat. She can still go to the supermarket without worrying about the prospect of being caught up in a terrorist attack"  Well that changed with the New Lynn, Auckland Supermarket Attack my an Islamic  Terrorist Act of radical extremism under the governments watch.
Fast forward that has already happened in a New Lynn Supermarket under the watch of Arderns Govts Police and Security Services. She said 6."What mainly worries her is the influence of the Islamic State, as it reaches out to disaffected people in the West to not just travel to Syria & Iraq to fight, but also to carry out attacks in their own countries.
Kitteridge Director of NZ SIS  referenced an Islamic State professionally designed, produced magazine 'Dabiq' used to get the message across. She spoke of a small number of NZrs whose exhibiting behaviours mean they may be a terrorist risk to NZ.
Ms Kitteridge says she has no interest in exaggerating the threat. She says her job is to worry about the unthinkable so ordinary New Zealanders do not have to worry when they visit the shopping mall.
RNZ Reported 8th December 2015.  A number of NZ women are travelling to areas controlled by the Islamic State the director of NZ SIS Rebecca Kitteridge reports. She was speaking to Parliaments Intelligence & Security Committee. Saying this trend is a real concern.
Mainstream Media will never report on the worries and fear of Rebecca Kitteridge post Ardern's Labour Govt. Post the 15th March 2019. Since then Ardern has purchased mainstream media. The mainstream media is aptly and deserve to be known as the propaganda machine. Targeting those that are loyal and love NZ, who want to preserve their traditions.
Whatever colour a NZrs skin, if you oppose the govts narratives the propaganda machine will label you a white supremacist, or a Right Wing Extremist'. If you are of Maori blood the Iwi Elite that collaborate, align them with Ardern will say that Pakeha made you do this, or try to shame you publicly. How demeaning, to say people can't make up their own mind.
The real reason behind this is to 'Shut down voices from speaking the truth publicly'. One way or another the truth will be told as God is my maker. The truth has left its footprint on this earth, and it lies within our hearts and souls it cannot be destroyed. God Save New Zealand.
WAKE UP NEW ZEALAND- Carol Sakey
https://www.rnz.co.nz/news/political/291621/nz-women-going-to-is-areas-sis
https://www.rnz.co.nz/national/programmes/insight/audio/20175123/insight-for-19-april-2015-how-real-terrorism-threats-in-nz
https://www.rnz.co.nz/news/political/291621/nz-women-going-to-ISIS a
Tuesday - October 4, 2022
Leave a Comment
This Feature Coming Soon!