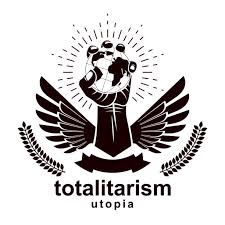 THE GLOBAL RULES BASED ORDER EMPOWERED ME TO SPEAK OUT
The UN Global Rules Based Order urges women and girls to participate in front of a National-Global audience, ah well they obvoiusly believe they are the created on mandkind, however have only given womonkind the urgence, challenge to speak up and become empowered.  I really don't need their permission because God gave me a voice to be used, to speak out about my inner voice. And they are NOT God, and certainly NOT my God. I have my God and do not believe in False Gods.
Ah well they want me as a woman to be empowered, be careful for what you wish for….This is my message to the UN and all its collaborators and Allies.
This my message as a Mother, Grandmother, Great Grandmother, Sister, Aunty, Cousin, Sister-Inlaw and Friend. Please listen to my 'Self-Empowered Message to this 'Global; Rules Based Order'. Afterall the UN has published, voiced, documentment that ALL Women and Girls are to be Empowered.
PLEASE CLICK ON THE IMAGE (TOTALITARISM Utopia) ABOVE.     THIS WILL TAKE YOU TO MY VIDEO MESSAGE AS TO THE GLOBAL RULES BASED ORDER THAT EMPOWERS ME TO SPEAK OUT, TO HAVE A VOICE.
Leave a Comment
This Feature Coming Soon!