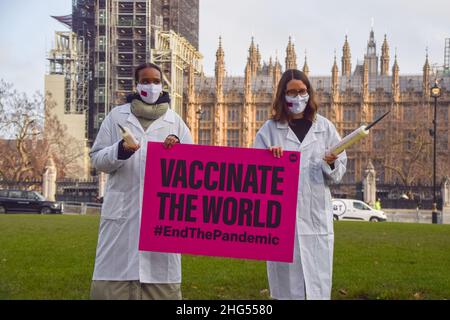 THE COLLABORATION OF PARLIAMENTS WORLDWIDE.
Connecting parliaments worldwide is influenced, promoted by New Zealand Parliament. The global influence during the 53rd NZ Parliament held at the Orakei Marae in November 2019.(Source Parliamentary Office of the Clerk).   NZ Parliament launched a refreshed parliamentary relationship strategy for International engagements and activities (3rd Pacific Parliamentary Platform)
NZ Politicians in the toilet bowl of Wellington ' connecting parliaments globally' is key work within Parliament. Trevor Mallard stated "our international connections are more vital than ever" when he referred to COVID19 and parliaments operations pertaining to this.
David Wilson clerk of the House heads Parliaments secretariat of the Clerk, once a NZ First MP. The Clerks office alongside Parliamentary Services runs an induction program every three years, where new MPs get to hear about some of the in's and outs of parliament. David Wilson  was prior to this a Te Atatu NZ First MP spoke about the International Parliaments connections saying "this is vitally important, we can share, learn from each others experiences.
"This includes a range of person to person and virtual meeting engagement globally, this is effective and most relevant"  IPR equates to International Parliamentary Relations.  Collaborating parliamentary systems, to strengthen them as to political developments and opportunities. The IPR system is run by Mallard, speaker of the house. The IPU meet twice per yr. Promotes NZ Parliament internationally
There are 179 member parliaments of the IPU (International Parliamentary Union)  and 13 Associate members.  They cover a wide range of issues, social, economical, political, they all have at lease one thing in common, and that's promoting-accelerating UN Agenda 2030 Global Developments Goals.
The global Multistakeholder Corporate Capturing Advertising Marketing Campaign. The restructuring of the UN which led to the official strategic partnership of the UN & World Economic Forum on 13th June 2019.  Hence a One World Public-Private Corporate Governance was adopted to 'leave no-one behind, everyone, everywhere, at every age on this planet' Namely documented as the 'Decade Of Action 2020-2030.
The global destruction of the Free Market Economy to accelerate and expand Multistakeholderism world wide, a corporate capture of society and the economy.  A massive task of behaviour, social  re-engineering of billions of people on this planet to redesign the way people think, what they believe consequently what consumer goods and services they will choose.
They get to choose your diet, what you spend your money on. Each International Parliamentary Union Assembly decides on Emergency Resolutions as to Immediate Global Issues.  The 141st International Parliamentary Union Assembly was held in Belgrade. Kieran McAnuility attended. (MP for Labour Wairarapa) The theme of this event was 'Strengthening International Law'
New Zealand's IPU chair is Vanushi Walters. Labour MP for Upper Harbor Auckland.  Newsfeeds:- NZ Parliament is now the best in the world for LGBTQ (Source IPU).  Socialist International dated 30th March 2015- The IPU Assembly in Hanoi. The 132nd Assembly of the IPU 28th March- 1st April 2015. The League Of Nations actually supported the pathway towards Socialism
The aim, goal being to shape a World Parliament. The Global Elite of global power structures that determine every part of human, animal and plant life.  A extremely wealthy  transnational global elite.  The World Parliament October 24th 2021 celebrating the 8th Annual Week for World Parliament. The call for a democratically elected World Parliament, for Open and Inclusive Discussion in the Halls Of Power.
On reforms to the system of Global Governance in order to make it more effective. Stating National governments failed pandemic and climate change demands, actions. We need a one global institution. A global institution to solve global threats that exists in a multilateral order. "We need a democratic World Parliament'
NZ's own NZ Bill of Rights Act 1990 BORA does not protect NZ Citizens Rights. It has limitations . Parliament use key words such as reasoning and justification to define just what this means, whether or not that applies to NZ Citizens.  NZ Parliament key member of IPU.
As far as NZ Citizens are concerned a One Global Parliaments would be a un-elected one as far as NZ Citizens are concerned.  Not voted in by NZ Citizens.  Therefore this is totally unacceptable. This one world system of a Global Parliament that shapes who gets what and when about economy and society. Defining rights and affecting identities. Complete control an imperial force that would be almost too difficult to reverse. Coercive, demanding, indoctrinating,  manipulating and controlling- restrictive enforcement of all peoples on this planet. It's the members of parliament themselves and the PM that needs to be democratically controlled.  They are the peoples servants we are not their servants.
International Parliamentary Union has globally made a commitment to all peoples on this planet becoming global citizens, to destroy national citizenship. To replace National sentiment for your own country.  A Global Stage dominated by Corporate Captured self interests. An International Law that does not question the authority of states to terminate our National Citizenship to replace it with a Global Citizenship.
NZ Govt UNESO Global Citizenship Awards for Education $3,000 cash prize money.  Since 2013 more than 2,400 New Zealanders have been awarded the Prime Ministers- Global Citizenship Awards. . Young people leave NZ shores as NZ Citizens and return holding Global Citizenship.
The post-pandemic – The next phase  of Global Citizenship education. Expanding citizenship beyond National Borders can serve as a blueprint for a new form of global citizenship a 'post pandemic citizen'. The Pandemic has redesign the way people live their lives has been extremely challenging and demanding as governments in countries worldwide have pushed, expanded upon their inter-dependency of the UN/WEF.
In 2014 the EU created a lasting shared identity namely 'common citizenship status for citizens of EU Member States. Corporations, large companies have spread to all parts of the world. The negative  impacts of this is enormous, higher unemployment, less innovation as small businesses and farming communities are swallow up in this destructive force.  The deterioration of health, safety and working environments.
A growing disparity between the rich and the poor worldwide. Worldwide countries will go into recession, global financial institutions will fail.
Adding global citizenship to text and resource books in primary and secondary schools nurtures, indoctrinates globally mined students' Prepares them for Global Citizenship.  Pandemic protecting inclusively, a self-sacrifice to protect individual interests.   Wealth instead of Health, Political Authoritarianism over Human Rights and Civil Liberties.
Governments worldwide, International Parliaments collaborating using predicted data, wellbeing indicators, biases, passive research to provide International Parliaments the informational data gathered to support totalitarian states. Tyranny.   There are always Trade Offs. Academia/Govt. Govt provides funds for research . You scratch my back, I'll scratch yours
Global Citzenship includes Vaccinate the World. UN Global Strategy Of Vaccine 2019. The Decade of Action: 2020-2030. Leave no-one behind, everyone, everywhere at every age. Global Citizenship a one script for all.
This blog is produced by Carol Sakey  https:wakeupnz.org
NOTE: If you have not subscribed to my website as yet please do so now. Thank you
Leave a Comment
This Feature Coming Soon!