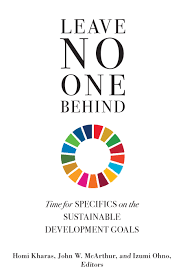 STRENGTHENING PRIVATE-PUBLIC GLOBAL GOVERNANCE FOR INTERNATIONAL LAWS
It's not a pretty picture, in fact its dam well ugly and evil, this official strategic partnership between the United Nations and the World Economic Forum (WEF)
The private activities of multistakeholder corporations, big tech, big pharma.. Monsanto-Bayer, Crops, chemicals and lab grown meat are all threatening New Zealand's citizens as the UN-WEF official partnership hastily activate, accelerate UN Agenda 2030.
Jacinda Ardern has included UN Agenda 2030 into New Zealand's policy making decisions. All fits like a hand in a glove promoting this private-public global governance, the UN partnership with the World Economic Forum.
The UN has now found it necessary after millions protesting across the world to strengthen and enforce international laws around global security.
The UN Charter included eradicating poverty, this global partnership increases poverty whilst 1% of the world's wealthiest line their own greedy pockets.
The more government print money the higher inflation will become.
Our children and their children's children will end up carrying this huge weight on their shoulders. Plus, sadly I say they will be doomed to being controlled like sheep, shoved into a pen for their life-time vaccinations. This is included in UN Agenda 2030.. new vaccines-95% participation rate if not more. (UN) IA 2030.
The WEF reported in 2010 their aim was for a global cooperation with the UN. WEF represent Multistakeholder Capitalist Corporations.
While the evolution of multistakeholder governance is occurring principally at the international level, public-private partnerships are already in the making throughout the world.
Stakeholders refer to a collection of actors from different social, political, economic spheres working intentionally together to govern a physical, social, economic, or policy area. The range of actors can include multinational corporations, national enterprises, governments, civil society bodies, academic experts, community leaders, religious figures, media personalities and other institutional groups.
As an evolving global governance form, only a limited number of organizations and institutions are involved in multistakeholderism. In a number of arenas, opposing forces are actively challenging the legitimacy, accountability, and effectiveness of these experimental changes in global governance.
We are talking of transnational multistakeholder capitalist corporations being favoured with government policies. Accelerating UN Agenda 2030. Follow the money, always follow the power, and those political forces that seek immense control over citizens
PLEASE GO TO THE LINK WITHIN THE IMAGE ABOVE TO MY RUMBLE VIDEO WITH FURTHER INFORMATION ON THE ABOVE
NOTE: IF YOU HAVE NOT JOINED MY WEBSITE PLEASE DO SO NOW.. THANK YOU
Thursday - December 9, 2021
Leave a Comment
This Feature Coming Soon!