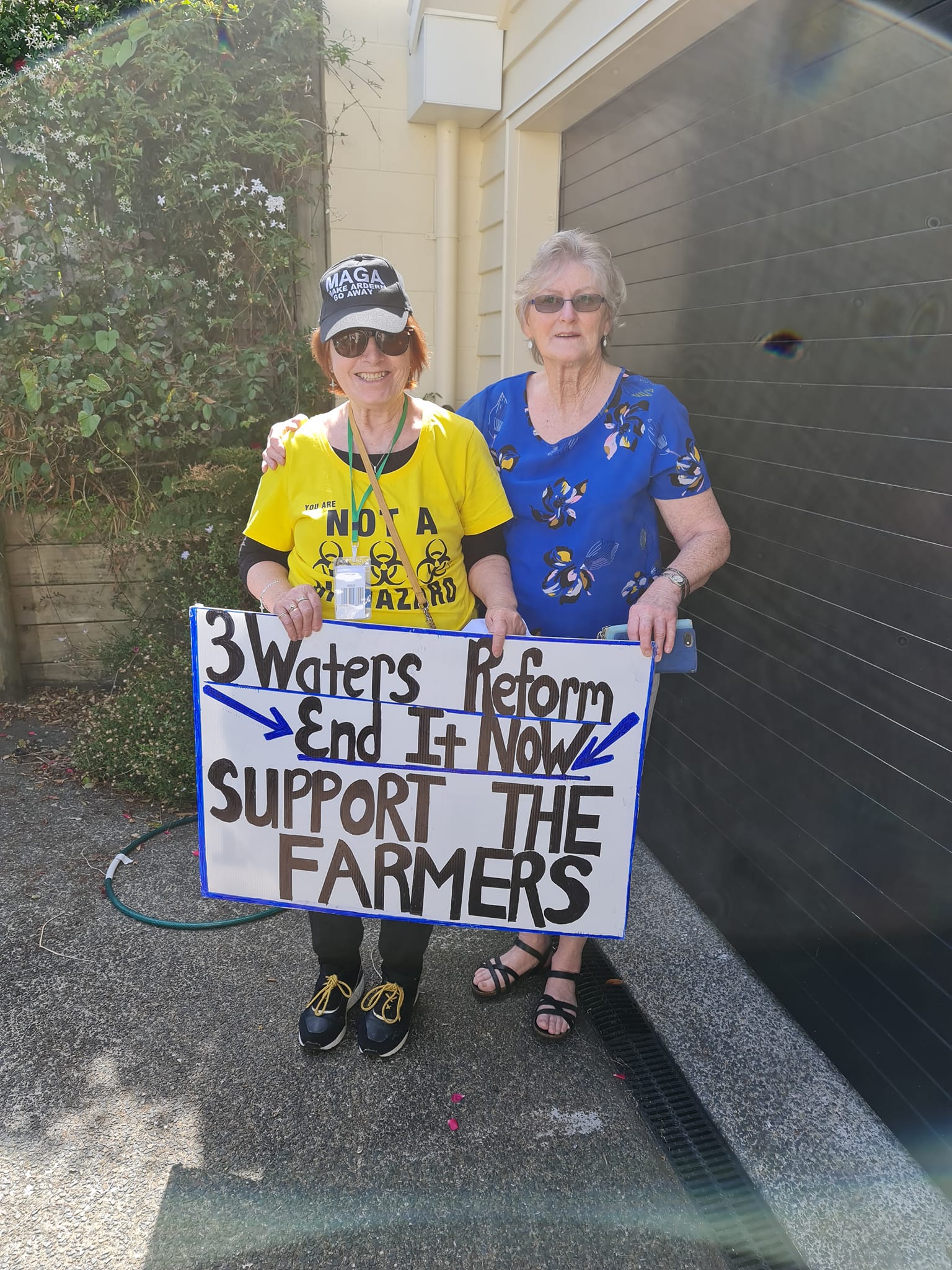 STOP THE THREE WATERS REFORM PLAN NOW-THE GREEN POLICY IS FOR THOSE THAT ARE WET BEHIND THE EARS
Under the proposed reforms….4 layers of bureaucracy -separating ratepayers from the new water entities. Councils join with iwi to appoint a regional body which appoints a selection panel which will appoint the entity board.
Councils will lose their rights of control. Decisions, selling assets, receiving dividends, setting charges will be made by unelected entities…No provision for councils to withdraw from the new regime
Shifts control of drinking, waste and storm water -infrastructure from 67 councils into 4 big regional water authorities.
The assets would be managed by the entities' boards – members would be from the councils .. include Māori representation.
Councils and mana whenua would jointly appoint a regional representative group which would appoint an independent selection panel, which would appoint the board which manages and runs the entity.
Nanaia Mahuta says she has the right to force the new regime on local councils whether they like it or not.
This is race based, where only specific non-elected Iwi veto powers to control New Zealand's water assets, a top down centralized government to rob ratepayers of their water assets that they have paid for over many years. I personally believe this is a criminal act against the rate payers of New Zealand that every tax payer in New Zealand will have to pay for, increased rates and service charges.
Three Waters, four large entities, a non-democratic eco -political race based co-governance dictatorship over New Zealand citizens.
Farmers are in an extremely difficult situation with very restrictive regulations imposed on them including that if the Ute tax.
Please go to the link within the picture which will take you to my Rumble Video on this particular subject matter.
Sunday - November 21, 2021
Leave a Comment
This Feature Coming Soon!