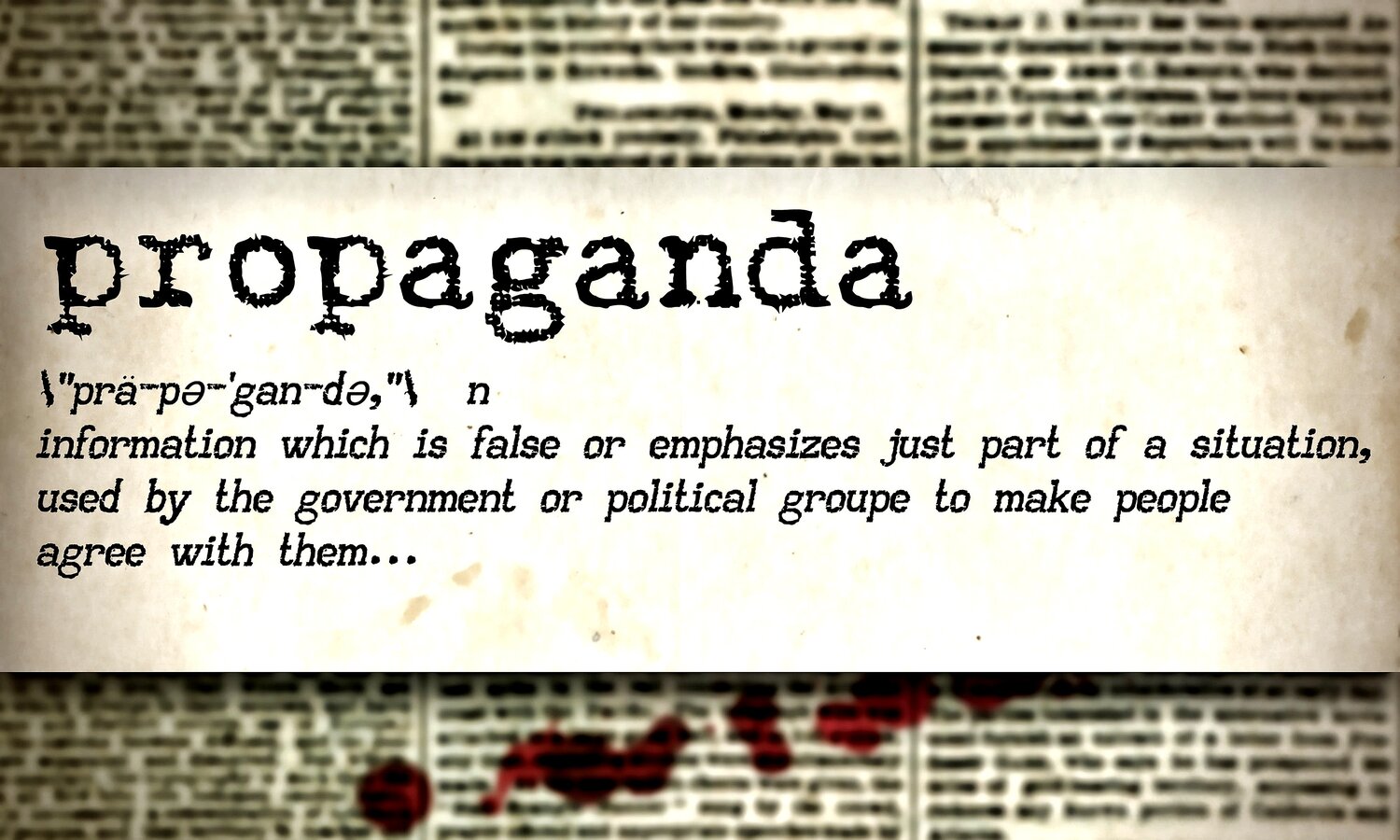 SO MANY CONFLICTING MESSAGES AND PROPAGANDA – WHAT IS IT WE ARE NOT SEEING?
We are seeing millions of people running for their lives from Ukraine. We see the sufference of the Ukraine people. Surely we all feel that this is so sad, and it is.
But do you feel that there is something else that is being hidden from civilians right across the world.  The Global, National media (Propaganda Machine) sometimes gets exposed, but merely not enough, and never held accountable.
I noticed that in Volodymer Zelenskyy's speech on the big screen at the UN House Of Congress he was wearing this army green coloured plain tee shirt with an emblem of the iron cross on the left breast of it.  The propaganda machine jumps in, no thats misinformation, an iron cross was not on his tee shirt. Well I watched the House Of Congress footage and he sure was.
Now I always thought that there was this Nazi connection, for Nazi war hero's. And then furthering my research found that the iron cross dated back to the 19th century. During the 1930's the Nazi Regime in Germany super-imposed a swastika on the traditional medal, making it into  nazi symbol. But there was much more to tell so I found out.
The Iron Cross was a military decoration in the Kingdom of Prussia (Iran) and then later in the German Empire (1871-1918) and Nazi Germany (1933-1945). But it was oriiginally established on 17th March 1813 during the Napolenic Wars and the Iron Cross historically was back dated to March 1810 when Queen Louise was the first person to be decorated with it.
The recommissioned Iron Cross was also awarded during the Franco-Prussian War (1870) then  awarded in World Ward 1 in 1914 and World War 2 in 1939. However the 1939 Iron Cross differed from the first world war one as it had a swastika in the centre of it. The Iron Cross was used for decorating military and also used to award civilians for performing military functions.  Nazi German Test Pilots were also awarded the Iron Cross in World War 2.
The cross symbol's design is black with a white or silver outline, was derived from the cross pattee of the Teutonic Order, used by knights on occasions from the 13th century.  The cross symbol's design, black with a white or silver outline, was ultimately derived from the cross pattée of the Teutonic Order and used by knights on occasions from the 13th century. The Teutonic Order members were known as the  Teutonic Knights. They were a small voluntary mercenary military membership, serving as a crusading military order.
I found all this very interesting, researching the Iron Cross.  But getting back to the propaganda machine that lied when they have publically called it misinformation or disinformation that Zelenskyy was not wearing this Iron Cross emblem on his Tee Shirt.  You just have to do a 'Check Up' of the Media to know what a massive propaganda macine it is.
Latest Ukraine updates: Talks spur deal on humanitarian …https://www.aljazeera.com › news › russian-troops-in-stree…2 Pou 2022 — Speaking in a video call with members of his Security Council, Putin alleged Ukrainian nationalist groups are preventing civilians from leaving.  Putin has publically declared that civilians have a safe corridor to escape. 
Media states there are dangerous  American laboratories in Ukraine, 20 to 30 of them?  Next minute its being called disinformation. What do you believe?
Of course we will never hear two sides to the story because Russian Media has been shutdown and is propaganderised, cherry picked.  It's scary though when Zelenskyy calles Biden the leader of the world, which he did in his speech to the US Congress.
Now westernized media (propaganda machine) has turned the tables blaming, pointing fingers at Putin's propaganda machine.  The pot  calling the kettle black.
Suddenly high inflation worldwide "It's all Putin's fault".  Back the horse up, lets look at New Zealand when in January 2019 Arderns and her political cronies in the toilet bowl of Wellington was warned by the NZ Reserve Bank about printing too much cash, and that inflation would rise, as would house prices. The Govt decided to ignore that warning for another 13months.   That Putin stuff doesn't wash with me. Too much cash printed, less value for your buck, prices go up, consumers pay more and get less.  So where does the buck stop here ? Of course the hourse that jumped out of the stable that is always at the starting gate, or makes it appear she has won the race and we the people are still paying for.
Yes, we hear so many conflicting messages, no wonder people are confused.  Throw in the propaganda machine to influence the majority so they can exist their confusion and never find the need to question.  For example it is reported in 'The Times UK' that   'Russian journalists threatened with jail for negative reporting of the war in Ukraine have resigned from state media organisations'.  Eeem is that propaganda on the propaganda machine by the propaganda machine?
PLEASE GO TO THE IMAGE ABOVE AND CLICK THE ARROW WHICH WILL LINK YOU TO MY SHORT VIDEO ON THIS SUBJECT MATTER.
NOTE: IF YOU HAVE NOT SIGNED UP TO THIS WEBSITE COULD YOU PLEASE DO SO NOW. (NO COST AND NOTHING TO LOSE)  Carol Sakey
Thursday - March 24, 2022
Leave a Comment
This Feature Coming Soon!