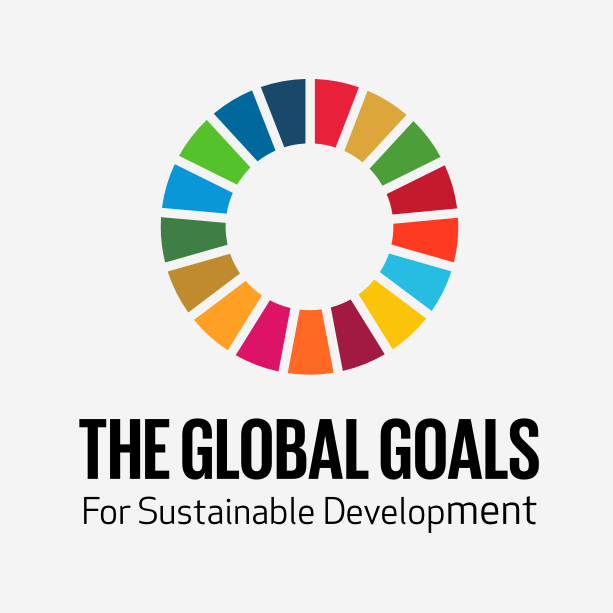 ONLY A FEW WEEKS TO THE GENERAL ELECTION LABOUR SIGNS UN AGREEMENT 'AGAIN ANOTHER INTERNATIONAL SECRET DEAL the PUBLIC ARE UNAWARE OF'
We the people need to drain the swamp again another UN Agreement signed by the Labour Party only a few weeks before the General Election. I question how legal is this when Parliament has already broken up and resumes by different parties, hopefully when Parliament reopens..??
Daily Telegraph NZ 22nd September 2023 reported Winston accuses Mahuta of breaking constitutional convention over UN Agenda 2030 Agreement signing.
Nanaia Mahuta has signed the 'Beyond Biodiversity National Jurisdiction Agreement (BBNJ) at the UN in New York on 21st September 2023. Winston Peters has accused her of breaking the 'caretaker government' constitutional convention in signing the international UN agreement. This agreement is part of the accelerated push across the world of the UN Agenda 2030 Global Development Goals (SDGs). To manage at lease 30% of the worlds terrestrial and inland water area by the year 2030. Parliament has already risen and its less than 2 weeks from when early voting begins which is the 2nd October 2023. This should have been left for the next government to deal with. Mahuta when interviewed said she was doing this on behalf of Aotearoa New Zealand. Wrong the name of our country is still officially New Zealand you will not find Aotearoa on the world map. The dirty tricks of Labour, this UN Agreement is open for signatures for another two years, but she chose to do this just before the election
Why would you ever trust those behind the closed doors of Parliament, of course they all knew about this, but they all kept it secret from the public eye, until it was signed. There you have it, this means that UN approval will be required when it comes to shipping and deep sea mining, all activity on the high seas. This also means the inclusion of a diverse range of voices beyond UN Nation States (Beyond New Zealand) The BBNJ is legally binding under the UN Convention on the Law of the Sea (UNCLOS). This was agreed upon under the Kunming-Montreal Global Diversity Framework in December 2022.
The Kunming Montreal Global Biodiversity Framework was adopted at COP15 it represented the most ambitious global agreement on biodiversity in the history of environmental governance, serves as the worlds framework for actions taken at all levels as to worldwide biodiversity. This has extensive provisions as well as reference to 'survey activities, prospecting, exploitation in relation to seabed mining. The implementing of sustainability and blue economic objectives. The agreement Mahuta signed is interlinked with the SDG's of Agenda 2030, namely to contribute to the realization of the ASDGs learning opportunities (SDG4) gender equality (SDG5), sustainable economic growth (SDG8 and climate action (SDG 13), Oceans (SDG14) All Global Goals.
Agenda 2030 Target 14.C aims to enhance the conservation sustainable use of the oceans and their resources by implementing this international law under the Convention, with international efforts on the attainment of the SDGs by using science, education and gender empowerment as drivers for this one world global transformation. The UN Agreement Mahuta provides a legal basis for partnerships with the private sector and holders of traditional knowledge. Drives a codification of new norms.
The Global Biodiversity Frameworks refers to 'valuing nature after COP 15, systems, policy, action. The key takeaways include- Giving corporate sectors an economic reason to act in support of the GDF objectives. Where Nature is essential to the global economy, in accounting systems and corporations etc.,  Today there are Public/Private asset classes that offer 'nature positive investments'. Leaders of Governments help scale up so called sustainable investments by detailing policies, objectives of  the Global Biodiversity Framework (Corporate Capture)
The GBF articulated by the Kunming Montreal COP15 is Agenda 2030 Target 19 focuses on the mobilization of US$200 billion annually by 2030 from public and private sources, is crucial for large businesses, corporations and governments. New Zealand Government joined nearly 200 parties in adopting the Kunming Montreal Biodiversity Framework on 19th December 2022 at COP 15 meeting all but two countries signed up to this. Conservation Minister Poto Willians refers this global deal of nature as protecting land and oceans, ecosystems where the government committed to $1.3 billion to International Climate Finance to support global ambition. NZ doubling its contribution to the Global Environment Facility to $23.5 million
Poto Williams states "The global biodiversity framework recognizes the essential contribution of Maori and other Indigenous peoples to UN Sustainable management, and now we must partner with others to play our part. To implement our commitments through Te Mana  o te Taiao" . NZ Government introduced a National Policy Statement for Indigenous Biodiversity (NPSIB). This includes a Biodiversity Credit System Iwi Elite and Government Partnership. The growing interest in investing in Nature partnering with Local and Central Govt.
Researched By Carol Sakey
https://www.doc.govt.nz/news/media-releases/2022-media-releases/new-zealand-welcomes-new-global-deal-for-nature/
https://environment.govt.nz/assets/publications/biodiversity/Biodiversity-credit-system-snapshot.pdf
https://dailytelegraph.co.nz/news/winston-accuses-mahuta-of-breaking-constitutional-convention-over-agenda-2030-agreement-signing/?fbclid=IwAR1gFTMw9xmhJFKhKStUk9W2GtwQQL2JmZSiGhkivnAG2kJjKJEEmDQEafY
Friday - September 22, 2023
Leave a Comment
This Feature Coming Soon!