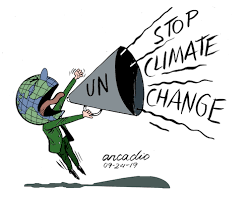 ONE MILLION TONNES OF DIRTY DUSTY CHEAP ENERGY SOURCE
As Ardern preaches to the world about Climate Alarmism, zero carbons its a wonder she doesn't choke on her lies as she spills out her verbal diarreah.  Jacinda Ardern calls climate change 'one of the greatest challenges of our time' and pledges carbon-neutral government by 2025. In late 2019 the prime minister, Jacinda Ardern, ushered through legislation that set a target of net zero by 2050 for CO2 emissions. The silence is deafening as not one of those political cronies in the toilet bowl dare speak out about the bullcrap spouting out of Arderns and her political cronies mouths about this supposed man – made climate alarmism.
Newsroom reports 'Crown funds have a green light to keep investing in coal, oil and gas – despite New Zealand pledging to stop financing fossil fuels'.                  New Zealand promised its public sector would become carbon neutral, reported in her  climate emergency  announcement in parliament.  Ardern is on TV and I in my home shout back at her  "Liar, liar pants on fire".
The 'Disinformation Campaign'continues insisting the only source of truth comes out of this bull crap in the toilet bowl of Wellington. The truth is that Ardern and her mates are not telling the truth.
Please click on the image above this will take you directly to my 'One Million Tonnes of Cheap Nasty, Dusty Source of Energy' video
NOTE: If you have not yet subscribed to my website please do so now. Thank you -Carol Sakey
Leave a Comment
This Feature Coming Soon!