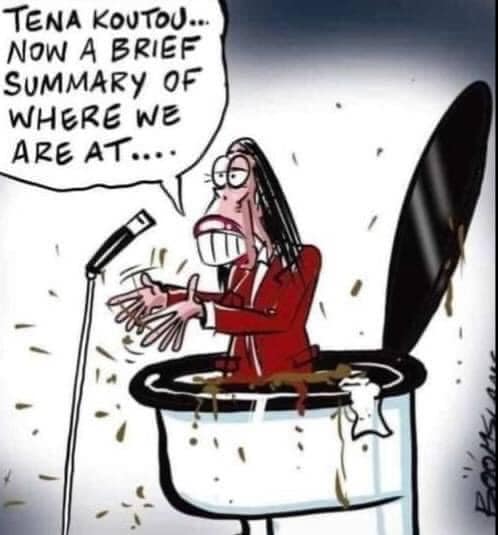 NZ GOVERNMENT'S STRATEGIC PLANNING WITH THE SOCIALIST REPUBLIC OF VIETNAM
On July 22nd 2020 Jacinda Ardern gave a speech in the Beehive Wellington regarding the NZ Goventment's diplomatic relations with the Socialist Republic of Vietnam. THe NZ Government established diplomatic relationships the Socialist Republic of Vietnam back in 1975 and launched a 'Comprehensive Partnership with them in  2009. In 2015 John Key also made a statement enhancing the Comphrehensive Partnership with the Socialist Republic of Vietnam in 2015. THe PM of the Socialist Republic of Vietnam has met with Andrew Little, Mallard, David Clark and Jerry Mateparae.  Jacinda Ardern also met up with PM of Socialist Vietnam in 2018
NZ Govt and Socialist Republic of Vietnam have a robust in depth  relationship within bilateral and multilateral frameworks. Arderns more recent communication with the PM of Socialist Republic of Vietnam was via virtual meeting. Ardern in her beehive speech spoke about building on the momentum, growing shared interests, a common outlook, mutual trust- aspiring to open a new chapter and taking the NZ Govt and  Socialist Republic partnership to a  much higher level
Ardern's speech included that the NZ Govt agreed that they would consult and work closely together, wherever possible with Socialist Republic of Vietnam on key international issues such as multilateral trade initiatives, including cooperation on climate change.  Both Leaders agreed to encourage investment, including in areas such as high-tech agriculture, green and renewable energy and infrastructure.
Defence and security: The two sides acknowledged the recent positive developments in bilateral defence cooperation such as the signing of the New Zealand-Vietnam Three Year Defence Cooperation Action Plan 2018-2021 and the Peacekeeping Operations Training and Cooperation Implementing Arrangement, as well as high-level defence visits in both directions. The two leaders also welcomed further broader security and defence cooperation, including in military industries and research, cyber security.
On this occasion, Prime Minister Jacinda Ardern announced two new projects, namely, a three-year partnership supporting Vietnamese farmers and food processors to modernise production, generate safer food and improve incomes (NZ$1.5million); and a pilot renewable energy project supporting the Electricity Regulatory Authority of Vietnam with the tools to develop the wholesale electricity market enabling greater efficiency and renewable energy uptake (NZ$0.5 million).
The Strategic Partnership is aimed at further strengthening the overarching framework for engagement and cooperation between Viet Nam and New Zealand, for the benefits of our people, contributing to peace, stability and prosperity in each country, the region and the world. To provide leadership and guidance to this strengthening relationship, New Zealand and Viet Nam commit to deepening bilateral political cooperation through frequent high-level exchanges between political parties, parliamentary and governmental delegations, particularly regular meetings between Prime Ministers, and annual meetings between Foreign Ministers, Trade Ministers and Defence Ministers, held in either of our countries, in the margins of multilateral meetings, or by video-conference.
Ardern stated in her speech in the Beehive that NZ Govt and the  Socialist Republic of Vietnam Prime Minister have agreed to promote investment in both directions and encourage inclusive growth, we will also foster cooperation in the development of micro, small and medium enterprises (MSMEs), indigenous or ethnic minorities businesses, women entrepreneurs and other important areas.
Also to commit to further enhancing bilateral agriculture cooperation, including through joint research, collaboration and action on climate change in agriculture and forestry, agri-tech, technical assistance on plant health laboratory accreditation, plant breeding, food safety management and electronic certification, trade in legal timber products, and commercialization of agriculture products. We welcome the commencement of a regular Agriculture Dialogue between officials.
Ardern stated -We welcome the positive impacts made by New Zealand's sustained bilateral and regional official development assistance, particularly in areas of New Zealand's strength and Viet Nam's priority such as high-quality human resources development, climate change and economic resilience, sustainable water management, agriculture, and disaster risk management.
We reaffirm our commitment to closer defence cooperation as a priority in the Strategic Partnership, including through high-level defence visits, port calls, policy consultations, strategic dialogues, education and training, United Nations peacekeeping operations, intelligence exchanges, maritime security cooperation and enhanced coordination in the ASEAN Defence Ministers' Meeting-Plus forum.
NEW ZEALAND POLICE AND SOCIALIST REPUBLIC OF VIETNAME 'MINISTRY OF PUBLIC SECURITY:  Building upon the 2019 arrangement between the Ministry of Public Security of Viet Nam and the New Zealand Police, we agree to convene annual meetings between the leadership of the two agencies and explore the possibility of additional cooperation that provides a framework for preventing and combating crimes, thereby enhancing regional security and the well-being of our people. Through such joint efforts, we will make our respective communities safer.
The new Strategic Partnership is founded on a shared commitment to international law, multilateralism, and regional economic integration, and an understanding of our converging strategic interests. We emphasise the importance of maintaining close cooperation in multilateral and regional fora in both governmental and parliamentary channels.  We reaffirm our commitment to ASEAN Centrality and its role in the evolving regional architecture that is open, transparent, inclusive, and rules-based, built upon ASEAN-led mechanisms, and which safeguards the sovereignty and interests of all states, regardless of their size.
New Zealand re-emphasizes its strong support for Viet Nam's roles as ASEAN Chair for 2020 and non-permanent member of the United Nations Security Council for 2020-2021. We welcome the continued strengthening of the ASEAN – New Zealand Strategic Partnership and celebrate the 45th anniversary of the Dialogue Partnership and the 5th anniversary of the Strategic Partnership in 2020. Acknowledging that the prosperity and sustainable development of the Mekong sub-region is crucial to achieving the ASEAN Community Vision, New Zealand also commits to strengthening cooperation with Mekong countries in areas such as, disaster management, water-food-energy security, smart agriculture, public health and human resources development.
Ardern said in her Beehive speech that NZ Govt and the Socialist Republic of Vietname welcomed the recent  signings of the below Government to Government arrangements, which indicate the breadth of our mutual interests, the dynamism of the relationship and our concrete determination to continue to strengthen our partnership now and into the future and  the arrangement between the Ministry of Agriculture and Rural Development and the Ministry of Finance of the Socialist Republic of Viet Nam with the New Zealand Ministry for Primary Industries on the Facilitation of Border Clearance of Agricultural, Forestry and Aquatic Products through the use of Electronic Certification; Also the following:-
Viet Nam New Zealand Strategic Engagement Plan on Education 2020-2023;
Memorandum of Arrangement on Financial Cooperation between the Ministry of Finance of the Socialist Republic of Viet Nam and the New Zealand Treasury;
Arrangement between the Directorate of Vocational Education and Training, of the Ministry of Labour, Invalids and Social Affairs, of the Socialist Republic of Viet Nam, and New Zealand Government to Government know how relating to cooperation in vocational education and training and skills development.
The significance of information sharing and strengthening cooperation on a range of bilateral, regional, and international issues such as pandemics, climate change, e-government, human rights, science and technology, and countering terrorism and violent extremism. In that light, we welcome the commencement of a regular Oceans Dialogue between officials.
So, why should New Zealand Citizens be so concerned about this, be aware this information has not been made public to for the citizens of NZ .
Amnesty International reported repressive laws, intimidation and harassment, and much more. There are reports of torture and other ill-treatment of prisoners remained widespread. In March, Amnesty International revealed that political activist Nguyễn Văn Đức Độ, who was serving an 11-year prison sentence, had been kept in solitary confinement since May 2020 in inhumane conditions at Xuân Lộc prison in Đồng Nai province. His prolonged solitary confinement and ill-treatment by prison guards severely affected his mental health. (This is but one incidence of many)
NOTE: CLICK ON THE IMAGE ABOVE THAT WILL TAKE YOU TO MY RUMBLE VIDEO THAT OFFERS YOU FURTHER INFORMATION ON THIS BLOG.
Leave a Comment
This Feature Coming Soon!