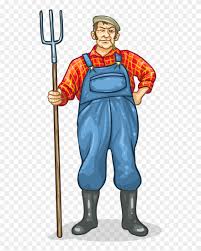 NZ GOVERNMENT PARTNERSHIP WITH THE WORLD ECONOMIC FORUM 'PRECISION FARMING'
REIMAGINING REGULATION FOR THE AGE OF ARTIFICIAL INTELLIGENCE (AI) PROJECT- NZ GOVERNMENT PARTNERING THE WORLD ECONOMIC FORUM
Precision Farming is also known as Smart Farming. Smart Farming like Smart Cities include significantly increased surveillance, monitoring of every aspect of your life.
Surveillance of non-humans and humans, the dual purpose of Smart Farming. Which leads to zilch freedom, your private life being highly monitored hence controlled by digital technology through Precision Farming/ Smart Farming.
'Smart is increasingly a euphemism for surveillance. Cities in at least 56 countries worldwide have deployed surveillance technologies powered by automatic data mining, facial recognition, and other forms of artificial intelligence.
Urban surveillance is a multi-billion dollar industry, with Chinese and U.S.-based companies such as Axis, Dahua, Hikvision, Huawei, and ZTE leading the charge.
Now digital totalitarianism goes rural. Thus supercharging surveillance, encroaching on free speech, privacy, and data protection.
Identity collection devices are commonplace, having exploded across public and private spaces. Shanghai recently installed Alibaba's City Brain public surveillance system, which oversees over 1,100 biometric facial recognition cameras. A combination of satellites, drones, and fixed cameras grab over 20 million images a day.
The bus, metro, and credit cards of local residents are also traced in real time. And these tools are spreading. Chinese firms are busily exporting surveillance tech to Latin America, other parts of Asia, and Africa, helping enable what some critics call digital authoritarianism.
New Zealand Government has its surveillance strategy as to COVID 19 monitoring. Public Health Surveillance of public health and data.
New Zealand surveillance data provided by ESR, funded by the Ministry of Health with the cooperation of the diagnostic laboratories.
Ministry of Health support enables ESR to provide some specific additional work, prioritised on the basis of national benefit and we are happy to collaborate with funded projects to mine the surveillance data. How transparent is this and how private?
The new coronavirus pandemic and related lockdown measures triggered a significant increase in digital control over people in many countries.
Search your history books how totalitarianism has caused torture, famines, millions murdered, imprisoned through Totalitarian Dictatorships. Under Digital Global Inclusion is our individual uniqueness being annihilated, is Newland as a sovereign nation being annihilated deliberately so, to replace, denounce NZ Citizenship for Global Citizenship?
Farming is the backbone of New Zealand, it's credible to question , is this White Paper Project that refers to the NZ Governments partnership with the World Economic Forum part of the Global Digital Playbook to destroy the backbone of New Zealand through Smart Cities, Smart Farming (Precision Farming)?
Wake Up New Zealand. Carol Sakey.
PLEASE GO TO THE ARROW ABOVE THAT WILL LINK YOU TO MY RUMBLE VIDEO TO MORE IMPORTANT INFORMATION ON NZ GOVERNMENTS PARTNERSHIP WHITE PAPER WITH THE WORLD ECONOMIC FORUM.
Please sign up to my website if you have not done so already and share this with your friends.
Tuesday - December 28, 2021
Leave a Comment
This Feature Coming Soon!