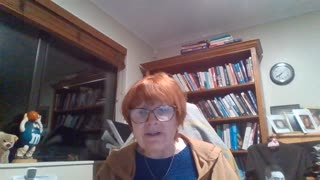 NOT SO SMART AND NOT SO DEMOCRATIC
Motoring has become an obstacle course in urban/city areas in New Zealand. Planter boxes in the middle of suburbia and cities. What else does modern technology have in store for us beside E Scooters and E Bikes?
The deploying of modern technologies what are the risks that may impact on millions of people living in urban/city area's?
Should we be concerned what the future holds for our  children and grandchildren with the governments planned 'sustainable solutions' and  their build back better schemes?                                                                                                                                                                                                                                                                                                                                                                                                              Britain's National Security Agency reports we should be very concerned
Tuesday - September 28, 2021
Leave a Comment
This Feature Coming Soon!