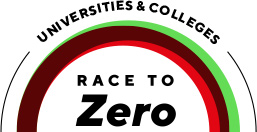 LITTLE BO-PEEP IS BUSY LEADING HER SHEEP
Yes Little Bo-peep is busy leading her sheep and the rest of the political cronies in the toilet bowl of Wellington are fast asleep.
As the geopolitical crisis hits us globally, of course like any crisis whether national or global the old saying goes "Never let a good crisis go to waste", and Ardern is right on the ball with that one.
Man Made Global Warming – NO.  Man made crisis – YES. In times of crisis and war, civilians suffer and die and the global elite keep playing their games with our lives. They don't go hungry, or can't afford food, petrol and rent.  They continue on their missions whilst many citizens worldwide find their missions, just simple missions like trying to budget their food bill almost impossible.
Now there are many concerns about the increased cost of petrol at the pump, the rising cost of food and services.  But, what about fuel, gas I ask?  What if New Zealand is entirely cut off?  We are reliant on overseas stocks of fuel, gas… what happens then?
PLEASE FO TO THE IMAGE ABOVE AND CLICK ON THE LINK TO MY VIDEO ON THIS SUBJECT. Thank You  Carol Sakey
Leave a Comment
This Feature Coming Soon!