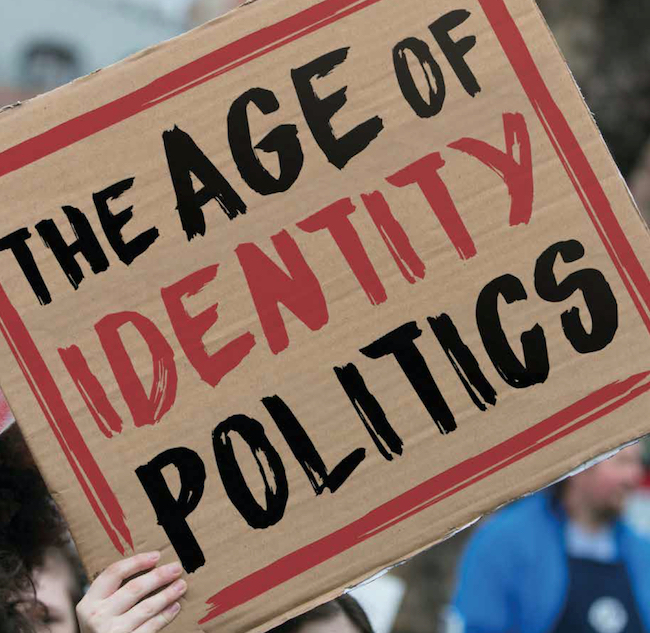 IDENTITY POLITICS TEARS NATIONS APART
Liberty and free speech will never exist as long as 'Identity Politic' lives on, and governments continue to feed it.
Post Modernism and Neo Marxism is aligned., they co-exist in the same space. Post Modernism- Everything is questionable but not allowed to be questioned.
To replace individuals with group identity, put groups into boxes for ticks and crosses, therefore groups, idivuals are eith favourable if ticked or unfavourable if labelled with a cross.
Forget working hard because that's not what you are credited for, but rather your gender, colour of your skin iare more important.  The corrupted powerful political, economic elite fragments societies.
The reliance on data reliability through Stats NZ, a government dept. Stats NZ that releases  the massive power to change lives that includes digital identity whiteness.  In 2015, the general manager of Social and Population Insights at Stats NZ added questions on sex and gender identity, the classificationbeing namely 'Gender Diversity', to encompass not whether you are male or female but it was a category for those of a certain gender that did not recognize eith male or female as a sex at all Male or Female)
This is a  conflict of interest where one government dept is providing massive amounts of information to collaborate other government depts to make policies, regulations to favour or ignore certain individuals, groups, which ones tick the boxes and which ones do not. (Identity Politics). This is political corruptness.
It was reported by Newshub on 7th April 2022 that National Party Paul Goldsmith hit out at 'Identity Politcs' in the proposed New Zealand history curriculum.. That this had themes which are mainly about identity and identity politics, telling only a cherry picked story of history.
The Daily Mail Australia reported on 17th March 2022 reported that 'Jacinda Ardern introduces a new history curriculum calling on teachers to reflect on their 'white guilt'. Critics have said that Jacinda Ardern is deliberately dividing New Zealanders . That Ardern is pushing left wing ideologies and 'white guilty', the shaming and blaming game.. The teaching of history that divides the nation into victims and predatory criminals.
The history ignores how much people from the other side of the world bought with them trades, skills. Those that dug tunnels and railways  with pick axes and spades. That spent long hard toiling days of sweat running down their bodies to provide us all with what we have today.   Every New Zealander as part of another culture, ethnicity in the blood that runs through their veins.  Identity politics ignores this.
Whilst Identity Politics exists there will be no democratic processes, no democracy and no freedom of liberty or true human rights for all. Identity politics is about destroying democracy, nationhood.
PLEASE GO TO THE IMAGE ABOVE CLICK ON THIS TO LINK YOU TO MY VIDEO ON THIS SUBJECT OF 'IDENTITY POLITICS TEARS NATIONS APART'
Leave a Comment
This Feature Coming Soon!