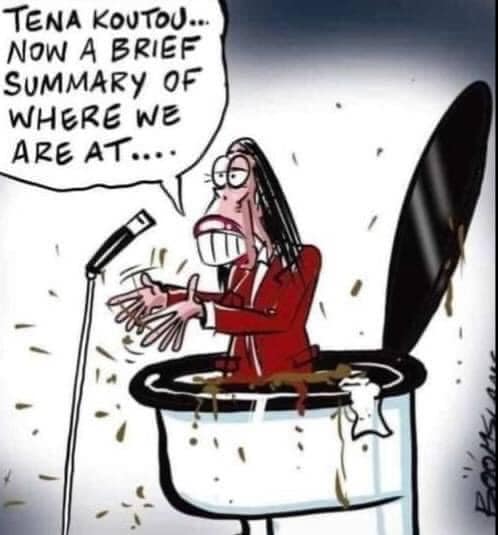 HIPKIN'S APPOINTS JACINDA ARDERN TO GLOBAL SPECIAL ENVOY ON HATE SPEECH
The Guardian reported 4th April 2023 Jacinda Ardern to tackle online extremism in new role as 'Special Envoy' for Christchurch Call. Working alongside international governments and social media companies to target content online. Prime minister Chris Hipkins announced on Tuesday evening that he had appointed Ardern as special envoy for the Christchurch Call, a newly created position. Her relationships with leaders and technology companies and her drive for change will help increase the pace and ambition of the work we are doing," he said. he Christchurch Call project calls on signatory nations to adopt and enforce laws that ban objectionable material, and set guidelines on how traditional media can report acts of terrorism without amplifying them. Ardern said "since stepping down as Prime Minister she believed that her resignation could lower the temperature in NZ Political discourse after deep division emerged around vaccinations, the country's COVID response. It did occur to me that my departure might just take a bit of heat out," Ardern said in one of two Tuesday night television appearances. "If it did, that would be good for New Zealand," she said. "I knew I was a flashpoint for some people, and again [while] that wasn't the basis of my decision, I hoped it would be a consequence of my decision.
Ardern also announced she would be joining the board of trustees of Prince William's Earthshot Prize, which awards five £1m prizes each year for work providing solutions to major environmental problems. Ardern said she "believed Earthshot's power to encourage and spread not only the innovation we desperately need, but also optimism". Prince William said that Ardern would "bring a rich infusion of new thinking to our mission". Prince William and The Royal Foundation created the Earthshot Prize, a global research project for innovative solutions to environmental challenges that supposedly face the planet
Who is on the Earthshot Team .Prince William. Founder and President.* Her Majesty Queen Rania Al Abdullah.* Cate Blanchett.* Sir David Attenborough. *Ernest Gibson.* Hindou Oumarou Ibrahim. *Indra Nooyi. * Jack Ma.and Jacinda Ardern. The Earthshot Prize is supported by our Global Alliance, an unprecedented network of organisations worldwide. group of leading global organisations and philanthropists which act as strategic funding partners. The Earthshot Prize coincided on 21st Sept 2022 with New York Climate Week described as a 'summit in partnership with Bloomberg Philanthropies with a line up of speaker State and business leaders, philanthropists and activist addressing the subject of climate doom and gloom. Hosted by Michael Bloomberg. Jacinda Ardern, Bill Gates, Christina Figueres  as speakers.  And David Attenburgh World Wild Life Friend funded by the UN.
Ardern's newly created special position will "represent New Zealand's continued commitment to push for greater protection online from terrorist and violent extremist content," the prime minister's office said in a statement. Ardern will report directly to the prime minister, and will work closely with France as co-leaders. She will begin her duties later this month, on 17 April. She will not accept remuneration for the role. Currently, a person who had held the office of Prime Minister for not less than two years – whether continuously or in total – can receive $11,400 for each complete year they served in the office up to a maximum of $57,000 per year until they die. Their spouse or partner is also paid an annuity at half that yearly rate.
As Politico News reports 4th April 2023 Jacinda Ardern is back and she has been appointed by Chris Hipkins PM as 'Special Envoy' for the Christchurch Call. backed by countries including the United States and Canada; tech giants such as Google and Meta are participants. Macron welcomed Ardern's appointment. "My dear Jacinda Ardern, I am pleased that you will continue to work alongside us as Special Envoy for the Christchurch Call as we fight terrorist and violent extremist content online. Jacinda Ardern may not be physically sitting the  House.. No the elephant still in the room has not left… Hipkins just appointed her a new special role, as she continues her journey  as special Envoy a self described 'The Only Source Of Truth'.
Arderns promise to 'Build Back Better' to reshape New Zealand. Greater need for Big Bold Transformations. It will be conveniently comfortable to get around. In 2030 the govt chose to invest its multi billion dollar infrastructure fund in cycleways bike paths, public transport. Oops 1,000 cancellation of bus services this week or is it again next week or was it last week. But its happened and happening. But she said don't worry the buses and trains run on time and they are frequent. Take the kids to school on your bike. Its cheaper to buy an electric car. Oh by the way if the country runs out of fuel, then the governor general will be confiscating yours under International Law. Never mind we have 8 days of fuel left. Don't worry be happy. You'll be happy when you own nothing. https://www.theguardian.com/world/2023/apr/04/jacinda-ardern-to-tackle-online-extremism-in-new-role-as-special-envoy-for-christchurch-call
https://www.youtube.com/watch?v=Np0mPt18lS0 2022 Earthshot Prize New York
Leave a Comment
This Feature Coming Soon!