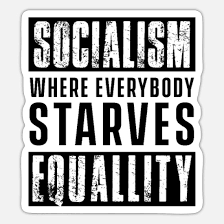 GOD SAVE NZ 'THOSE POOR SICK INSANE BASTARDS NEED TO JUST GET OVER THEMSELVES'
Once those poor sick bastards get over themselves we will be living in a much healthier country. I am referring to the Woke, the Cultural Marxism, Socialists in New Zealand as I refer to an article I read in Fightback magazine published by the Workers Party NZ. Of course I must add my personal opinion and point of view at the same time.
Published in Fightback magazine, the Workers Party NZ. That has a  far left Cultural Marxist Socialist  Communist agenda.  September 21st 2015 published an article that referred to 'A Maori Communist Perspective (Voices of Women and Gender Minorities). Authored by Huriana Kopeke-Te Aho. The content of the articles includes Maori political autonomy. That Marx clarifies the exploitative relationship underpinning the political and economic system of capitalism making references to themes including slavery and oppression the process of colonisation. Also stating that 'through the act of change and transformation of our environment we change ourselves in the process'. That In Marx's theory, capitalism creates and relies upon the construct of alienation. Well you can say that again during these last few years the state has certainly promoted and caused isolation and alienation, the destruction of the construction of family life, the working and social environment. However the Workers Party NZ support this with their Marxist Socialist narratives. Then Huriana Kopeke Te Aho the author of this article states that indigenous struggles are the artifacts of colonisation, being a Marxist theory.
Personally I question when are people going to stand up and speak up about this insane shite of divide and conquer, identity politics, the racial divide. Self determination belongs to each and every individual, and each and every individual is unique in their own right, one size does not fit one group. One size does not fit all. Cultural Marxism is about a class society, as in NZ Ardern's leadership when she stated publicly "Yes we are living in a two tier society'. Now we live in Hipkins two tier society and every political cronie in the toilet bowl of Wellington are part of this promoting a two tier society. Crisis, Crisis, Crisis = Fear= Compliance= you have your jab you can go to the hairdressers, if you do not have your jab you cannot go to the hairdressers. New Zealand in a state of communism under a Socialist Cultural Marxist regime.
Also in the content of this 'Fightback' article ' authored by Huriana Kopeke Te Aho also refers to – Iwi have become the new elites (Rata 1997) and what was once a clear struggle between coloniser and colonised, has become further complicated with  the coloniser having a brown face as the economics of Treaty settlements are giving them license to look and act like capitalists and crown agents' and then concludes  "It is the inevitability of the struggle for freedom from the shackles of the powerful that render Marx's theory so powerful in indigenous human rights movements around the world"
IT's important to note that this Socialist Marxist Communist published article in Fightback magazine does NOT represent the majority of those who have Maori blood running through their veins in NZ. And please note its those members of the Workers Party NZ that excuses those with Maori and Pacifica blood in their veins and brown skinned as being 'White Supremacists' in their crazy, insane woke ideas and their hatred of those that have the blood running through their veins of their forefathers namely the colonizers that the Socialist Marxists of NZ hate so much. Strangely them themselves too have 85% of that colonizer western blood running through their veins too. I really cannot imagine the struggles they must go through hating 85% of their identity, poor sick insane bastards don't they realise that they will be much healthier if they just get over themselves. GOD SAVE NZ
LINK
Marxism and the Māori Sovereignty Movement – A Māori communist perspective (Voices of Women and Gender Minorities)
Wednesday - March 22, 2023
Leave a Comment
This Feature Coming Soon!