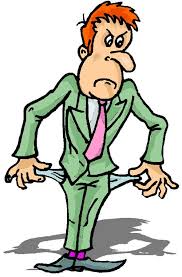 FREEZING BANK ACCOUNTS ANOTHER REVENGE TACTIC
Is the New Zealand Government able to use political pressure on New Zealand Protestors?  The simple answer is -YES.  The NZ Government under the COVID19 Act's Restrictions give themselves permission to do anything that like to Kiwi's.  Demand they have medical examinations, demand they stay in home detention or in a detention centre (MIQ).  No Jab-No Job.
Already a couple of banks in New Zealand have frozen the accounts of protestors who have publically opposed the governments narratives. The Canadian Government is really turned on the thumb screws threatening to freeze protestors accounts, purely on assumption that they are playing a part in protesting.
 A Toronto-Dominion Bank has frozen two personal bank accounts into which C$1.4 million ($1.1 million) had been deposited to support protesters. Go Fund Me Accounts have been shut down that were created to support the truckers of CONVOY 2022.
New Zealand has also been hit when  beautiful 23 year old  Casey Hodgkinson whose health, life  has been severely affected by  the COVID19 Jab 'Give A Little Page was taken down'. Casey is going to need lots of medical and day to day help to get her back on the road to recovery. This give a little page is set up to help them with all the costs involved, such a specialist appointments home care and rehabilitation. Casey's partner has been taking care of her full time but needs to go back to work in order to cover living expenses. Caseys Mum  has four daughters and lost her husband to cancer and is fighting her hardest to get her daughter the help she needs.
Yes people the sheer cruelty that exists in New Zealand when it comes to those in authoritive roles, in the political toilet bowl of Wellington- this is just pure crap and stinks like the dirtiest, smelliest bog house that ever existed, how disgusting, surely that tells us all about the evilness that lies beneath of veil of COVID19.
NOTE PLEASE CLICK ON THE ARROW IN THE IMAGE ABOVE THIS WILL LINK YOU TO MY VIDEO ON THIS SUBJECT MATTER. Thank You.
Wednesday - February 16, 2022
Leave a Comment
This Feature Coming Soon!