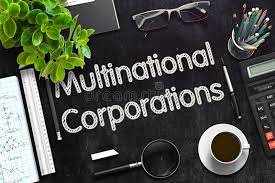 DON'T BOTHER TO GO DOWN THE RABBIT HOLE.
DON'T BOTHER TO GO DOWN THE RABBIT HOLE- THE GLOBAL ELITE ARE NOW SO CONFIDENT IT'S NOT BEING HIDDEN.  But New Zealand politicians are staying tight lipped as they act out this evil collusion to corporate capture New Zealand lives in every respect possible.
The World Economic Forum and the United Nations formed an Official Strategic Partnership 13th June 2019. Thus becoming a Public-Private Stakeholder Corporate Global Governance.  Targeting democratic Rights and Civil Liberties world-wide.   A planned Corporate Capture of 194 UN Member States.
Although the official partnership did not take place until June 2019, the WEF had been observers in the UN General Assembly since 2012.
18th January 2022, the US Dept of Health and Human Services proposed amendments to the International Health Regulations (WHO-UN). Ceding control to World Health Org., (UN) ' regional directors'. They have been given authority to declare a Public Health Emergency of Regional Concern (PHERC)
Recommendations include ' an adaptable incentive regime that includes sanctions- public reprimands, economic sanctions .   The World Trade Organization (UN) have enormous power when it comes to controlling Nations- economically, socially and otherwise.
International Socialism, World Trade Organization and the World Economic Forum all supported  and promoted by the International Parliamentary Union.  The International Parliamentary Union consists of 178 Parliaments globally. New Zealand is included as a member of the International Parliamentary Union. (All collaborating, planning a corporate capture of nations worldwide through transnationals corporations through the UN/WEF.  Under the veil of COVID19 this massive global plan has been accelerated.
International Socialism is deeply embedded in the United Nations.   The World Health Organization (UN) and WEF Power Grab is in the making, has well been planned.   The planned International Health Regulations of the WHO (UN) amendments are directed at establishing a globalist architecture, a global health surveillance structure. Of managing and reporting on global health.
This being a top down public -private global health governance. New Zealanders have no say, there are no public debates.   Also on the agenda is the WHO (UN) Pandemic Treaty, all part and parcel of the International Health Regulations. Under the umbrella of the WHO Pandemic Treaty is the control of Human, Animals- domestic and wild, plants (Crops, seeds etc., )   Helen Clark is a co-chair of the council making recommendations as to the WHO Pandemic Treaty.
Every political cronie in the toilet bowl of Wellington are part of this evil plan. How many of them are publicly speaking up.  challenge them.   They deserve to be challenged, they deserve to be hanged out to dry.
In my next blog I will share with you more information on the World Trade Organization (UN).  I am appalled at what I have found out so far, and there is so much more.
Please share, share, share.
Sign up to my website now
LINK   https://wakeupnz.org
Carol Sakey
Leave a Comment
This Feature Coming Soon!