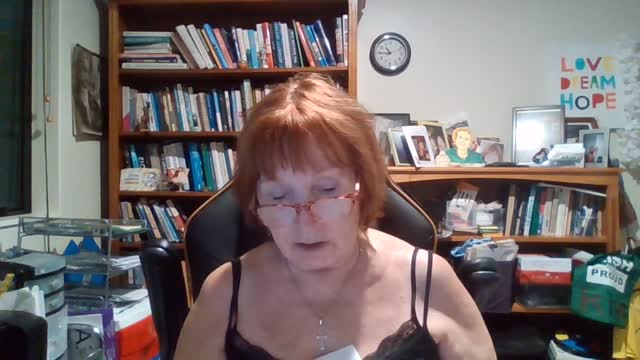 DISINFORMATION 'TIME FOR THE WAKE UP CALL 'THE MINISTRY OF TRUTH' NEW ZEALAND
CHRISTIAN PERSECUTION: BBC News reported 26th December 2018 'Jeremy Corban orders review into Christians plight'. The British Foreign Secretary was joined by the Archbishop of Canterbury and some of the survivors of Christian persecution. The review looked at the governments efforts to help some of the 215 million Christians whom faced discrimination and violence the previous year, said the Foreign Office spokesperson. Saying violence against Christians is rising dramatically with an average of 250 being murdered every month. The intervention came after the outcry over the treatment of Asia Bibi, a Christian woman who faced death threats after being acquitted of blasphemy in Pakistan. She spent 8 years on death row, her conviction was eventually squashed by Pakistan's Supreme Court. UK PM Theresa May defended herself in Parliament after being asked whether she had intervened to stop the UK Govt offering Bibi asylum. Theresa May told a Conservative MP "he should not necessarily believe everything he reads in the newspapers"
The BBC reported that Christians have been targeted in other parts of the world. China had a surge of police action against churches, the CCP getting tougher on unsanctioned Christian activity. Christians in Egypt faced a series of attacks by extremists including that of ISIS-Islamic State.
Where is the call for action against Christian Persecution world wide.. 360 millions Christians.  The BBC reported 2013 100,000 Christians are killed every year because of their faith. 3rd May 2019 BBC -Christian Persecution 'at near genocidal levels'. Back in 2013 BB C News reported one in three Christians are being persecuted. Christians are the most pursued religious groups in the world. Jeremy Hunt said that 'Political Correctness' had played a part in the issue as not being confronted. The Interim Report stated the main impact of 'genocidal acts against Christians is exodus', that Christians are being wiped out from parts of the Middle East. In Iraq before 2003 there were 1.5 million Christians at the time of BBC report there was less than 120,000 Christians.
BBC reported that the evidence showed that there is a geographic spread of anti-Christian persecution, but also its increasing in severity". In some regions of the world coming close to genocidal, meeting the international definition of Genocide according to that adopted by the UN. Jeremy Corbyn Review was commissioned on Boxing Day 2018. "Evidence shows not only the geographic spread of anti-Christian persecution, but also its increasing severity," the Bishop wrote.."In some regions, the level and nature of persecution is arguably coming close to meeting the international definition of genocide, according to that adopted by the UN." The foreign secretary commissioned the review on Boxing Day 2018 amid an outcry over the treatment of Asia Bibi, a Christian woman who faced death threats after being acquitted of blasphemy in Pakistan. Noted were the Sri Lanka Attacks on Christians. More than 250 people had been killed and more than 500 injured in attacks at hotels, churches in Sri Lanka on Easter Sunday.
Jeremy Hunt said that "Governments had been asleep over the persecution of Christians, he spoke about the atmosphere of political correctness' saying "What we have forgotten in the atmosphere of political correctness is actually Christians that are being persecuted are mostly  the poorest people on the planet. Responding to the BBC-Jeremy Corbyn's Review on Christian Persecution the president of British Jews said "Jews had often been targets of persecution and felt for Christians who were discriminated against on the basis of their faith" Saying "Whether its authoritarian regimes, or bigotry masked remind us that there are many places in which Christians face appalling levels of violence, abuse and harassment,"
BBC reported in 2019 "the persecution of Christians at near genocidal levels"   BBC Reports 11th June 2022 Attacks on Christians in Nigeria on the rise". The recent killings of Christian worshippers at a Catholic Church. Church attacks sharly on the rise. Schools attacked and children kidnapped. Vigilante Islamic Militant groups have targeted Christians for many years. Christian groups in Nigeria have blamed the government policies for increasing the targeting of Christians.
Persecution against Christians rises as people refused aid in COVID crisis- reported the Guardian News 13th January 2021 .Since the pandemic  persecution against Christians around the world has increased, where Christians have been refused aid in many countries, authoritarian govts stepping up surveillance, Islamic extremists exploiting the crisis, was reported. More than 340 million Christians, one in eight face high levels of persecution and discrimination because of their faith, according to World Watch 2021. A 60% increase over previous years in the number of Christians murdered because of their Christian faith. In China there is the ever increasing surveillance via facial recognition installed in churches in some area's and online services are monitored. Crucifixes and Christian Imagery have been replaced with  pictures of President Xi Jinping and national flags. And communist oficials select church leaders.
In India, the Hindu Govt have fostered a climate of attacks and harassment of Christians . Foreign funding of Christian run hospitals, schools, church organizations has been blocked,  across the sub-Saharan Africa Christians have faced 30% higher levels of violence at the hands of Islamic Militant groups who have taken advantage of COVID lockdowns. In Nigeria the number of Christians murdered has tripled to 3,800 in 2021
The year 2020, the reporting of  a global pandemic, hospitalising and killing millions. But there is another story to be told about the Covid crisis – and that is the way the virus is being used against the persecuted church. In some countries there has been There's also been a rise in the kidnapping, forcible conversion and forced marriages of women and girls. Christians have even been accused of causing the virus. In Colombia (30), the traditional animist beliefs held by some indigenous communities means they believe that converts to Christianity are the source of all plagues and diseases. Leaders of such groups believe that expelling Christian converts from their communities will help to put an end to the coronavirus. This has increased persecution, in some cases leading to Christians being imprisoned as way of expelling them from the community.
It's a similar story in Somalia, where the violent Islamist group al-Shabaab said coronavirus was spread 'by the crusader forces who have invaded the country and disbelieving countries that support them'. There have also been cases of Christian health workers facing discrimination in the distribution of protective equipment (PPE). Thankfully, your support has stepped in to provide this essential equipment. In Sri Lanka, coronavirus was the pretext for police to visit Christians' homes to investigate church members and activities.
In an interview with BBC Radio 4, Open Doors UK and Ireland CEO Henrietta Blyth summarised how the pandemic had exacerbated persecution against Christians: "Covid, in effect, has put another weapon into the hands of persecutors, so it has made life infinitely more difficult for Christians suffering already.
Kiwi Pastors pen letter urging Brian Tamaki's prison release, saying this is a warning sign for Christians. 22/1/2022 Newshub. The letter, addressed to New Zealand, is signed by five pastors: three from Grace Churches – one each in Gisborne, Tauranga and Rotorua – and the other two from Auckland's Covenant Church and South City Reformed Baptist Church. "Yet, we felt compelled to write the following as a show of solidarity with his current plight. Our aim here is not to air our disagreements with Mr Tamaki. Rather we stand in solidarity with a religious minister who has been imprisoned, right here in Aotearoa."
It goes on to suggest Tamaki has been "systematically silenced" and that New Zealand is "faced with a diseased democracy at best; and at worst, tyranny". The pastors then call on Tamaki to be able to go about his life, quoting scripture. "Mr Tamaki may have touched the painted line of his bail conditions, but is jail really the suitable answer for handling political differences (while gangs in NZ face far lesser penalties for public disorder) "We write in solidarity with a man who dared to speak a point of view not approved by the State." Christianity is also being persecuted in New Zealand.
Ardern's Ministry Of Disinformation will not share this factual information. But the WakeUpNZ 'Ministry Of Truth' will.
The Truth must be spoken. The Truth is out there. The Truth is evidence based, not  based on the political tyranny of government funded academics.
https://www.newshub.co.nz/home/new-zealand/2022/01/kiwi-pastors-pen-letter-urging-brian-tamaki-s-prison-release-say-his-arrest-is-warning-sign-for-christians.html
BBC News, https://www.bbc.com/news/uk-48146305
https://www.opendoorsuk.org/news/latest-news/covid-persecution-worse/
https://www.bbc.com/news/uk-46682411
https://www.theguardian.com/world/2021/jan/13/christian-persecution-rises-as-people-refused-aid-in-covid-crisis-report
Monday - November 21, 2022
Leave a Comment
This Feature Coming Soon!