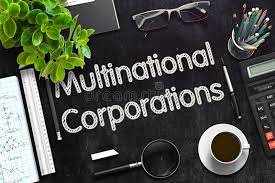 Controlling New Zealanders Diets By Reshaping, Redesigning Food Consumption
The UN introduces International Laws and the New Zealand  Government welcome them on board by intercepting them into our domestic policies. Hence these UN International Laws become legal, lawful in New Zealand, determine the governments decision making that impacts on New Zealanders lives.
The UN officially signed an partnership agreement witgh the World Economic Forum on June 13th 2019, prior to the pandemic. It has been documented through the UN Website that this was bought about to accelerate UN Agenda 2030's SDG's (Global Development Goals). A one script for everyone, everywhere at every age on this planet to profit, increase significant wealth to multistakeholder corporations. (The decade of Action 2020-2030)
The UN Food Security Summit's framework being multistakeholder Corporate initiatives to promote diverse interest and inclusivel. To reward dominant commercial multistakeholder  corporations.stroy our h This being a massive conflict of interest, a massive curruption of the world food system, the econom.  To redesign, reshame food consumtion, the way we live or even if we will survive this global destruction of what the UN calls 'People Planet and Prosperity' (PPP). The Green Eco-Socialist corridor to further erode any Democratic Rights we have left.
The UN/WEF deliberate promotion of AGRA commercialization. The NZ Government totally in favouir of this and promoting it. This is about rewarding corporate dominance, destroying small busineeses and farming communities.
AGRA commercialization, a market led technical approach… A Corporate- Philanthropist alliance. The Global Green Revolution, the revolving door of corporate and government decision making over the lives of populations nationally, internationally.
Bill Gates latest book as he advocates promotes climate alarmism. He writes "Global Problems an Opportunity for Profit". Gates has invested $50 million in 'Impossible Foods and also financed 'Beyond Meats. Fake Food for Climate Change
Gates preaches "Rich nations should shift entirely to synthetic beef" Gates preaches the populations of the world should consume fake meat to fight climate change. Beyond this Gates has backed COVAX- The world Health Org., (UN) for vaccine distribution, and makes a continuous fortune on investments in vaccines.
Wall Street Journal essay ' If Gates Foundation had invested $10 billion in energy projects in the developing world, the return would have been $150 billion. If it was infrastructure it would be $170 billion. Global Health-Vaccines $200 billion.
Gates control of the Consultative Group on International Agriculture Research (CGAIR) has been decried for institutionalizing control referring to intergovernmental and multilateral institutions through multistakeholder corporate partnerships, Gates sits at the helm of this
The UN Global Compact and UN Agenda 2030's Global Development Goals (SDGs). UNESCO's brochure clearly describes the benefits of multinational corporations in partnering the UN. The brochure includes this text ; Strengthen your brand loyalty through good corporate citizenship (UNESCO 2015). UN Agencies inviting corporations onto intergovernmental bodies
UN Global Alliance for Climate Smart Agriculture (GACSA) was formed- 14 governments, 32 organizations including – food corporations- Coca-Cola, Dupont, Dow, Monsanto, Walmart, Tyson Foods, Unilever. Gates was right behind the 'Allinace for a Green Revolution in Africa (AGRA)
YARA is the world's largest fertilizer corporation. This is just one of the many Corporations introduced into the UN/WEF partnership global plan.
I scratch your back you scratch mine.  In 2020 the Director General of FAO (UN) Food Agriculture Org., Qu Dongyu signed a cooperation agreement with CROPLIFE INTERNATIONAL
Klaus Schwab founder of the WEF has continuously for decades pursued 'Partnerships and multistakeholder governance his goal "Private corporations as Trustee's of Society
This is not democratic participation of people internationally or nationally. This is a huge violation of our Human Rights. This is an illusion.. a promised world of utopia, it's a lie, its hugely corrupt, a massive global scam
Deloitte – Climate Leaders Coalition..Whakamāoritia tēnei whārangi    Deloitte New Zealand
 brings together more than 1300 specialist … Deloitte network is committed to driving societal 
change
 and respecting our 
environment
.
PLEASE GO TO THE IMAGE ABOVE AND CLICK ON THE ARROW WHICH WILL LINK YOU TO MY VIDEO ON THIS SUBJECT.  PLEASE FEEL FREE TO SHARE.
NOTE PLEASE SIGN UP TO MY WEBSITE NOW IF YOU HAVE NOT DONE SO ALREADY.
Saturday - February 12, 2022
Leave a Comment
This Feature Coming Soon!