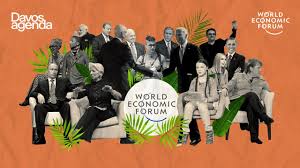 BLACKROCK PLANS TO APPEAR TO BE KINDER BUT GAINS A MASSIVE IMPACT OVER EVERYONES LIFE.
E Environmental S Social  G Governance A Chinese Communist Social Credit system that demands compliancy and obedience. One on Rewards and Punishments. BlackRock has been highly criticized for their entrenchment, promoting of this ESG framework. Now investors are threatening to pull out billions of dollars from BlackRock Asset Management. However the largest Asset Manager in the world and other Corporates and partnering Governments – Banks etc., have come up with a holier than though way of entrenching corporate capture into civilization, every living entity in the world. They are touting this as 'kinder' with a massive impact that will allow corporate capture cart explicit global powers as to Public Private Governance (Corporations partnering with governments worldwide)
The new ESG Global Holier than Thou ESG Global governance acted out locally includes embedding ESG Chinese Communist  Social Credit system into the concept of the 'One Health Approach'. The very same approach being used by governments worldwide. The WHO International Pandemic Treaty is also entrenched with the One Health Approach.
The One Health Approach is a concept of controlling Humans, Animals-Wild and domestic, plants, soil, air the whole eco system.  You will find that certain Iwi Elite using this approach in their partnership with the NZ Government.
All governments, UN Nations State leaders, banking institutions to entrench ESG in all financial institutions worldwide this includes using the concept of the One Health Approach to maximize profits. Govts allowing Asset Managers eg BlackRock and their investors to make policy recommendations through their  position themselves with massive global power and influence.
Maximizing profits for BlackRock, Vanguard, State Street, Amazon etc., Hence a Global Multi Stakeholder Governance enacted out here in NZ implemented as domestic policies. To mobilize people to think differently to drive green tax credits, green investment portfolio's. Reporting in Corporate business media.
"A new approach to ESG government policies is needed before its too late" The concept of the One Health Approach connecting ESG – One Health- to Corporate Governance. (Corporate Capture)
Iwi Elite partnership with the Government. A One Health Approach includes mythology. Mythology that has now entered the school curriculum science program of evidential facts of science. A massive control system over life itself. Humans, Animals-Wild and domestic, plants, air, soil, water, rivers, oceans the whole eco system.. The One Heath Approach is a catalyst for UN Agenda 2030 global development goals. The Pandemic has highlighted the global potential, like a dummy run for the global One Health concept by bringing together medical, veterinary and environmental scientists and policy specialists.
Since the 2003 UN world health Conference this inclusive global approach into ecosystems has been high promoted and actioned especially within Agenda 2030 and the global development goals and 169 targets. Namely One Health sustainable global development across all sectors of governments, NGO' Academia etc.,  The concept of the One health Approach has been referenced as keeping UN Agenda 2030 on track and now accelerating it through corporate capture.  Now entrenching the One Health Approach into Govt policies partnering ESG Corporate capture through Asset Management with corporation eg BlackRock, Vanguard, Amazon etc.,
The G7 gathering reinforcing the One Health Approach as a catalyst for Multistakeholder governance which destroys small businesses and farming communities, the farming industry. Indigenous Governance through the concept of a One Health Approach. Mythology through a One Health Response entrenched with Corporate Capture Communist Chinese Social Credit Scoring to control peoples behaviour through rewards and punishments.
Corporations and influential asset managers — such as BlackRock, State Street or Vanguard — must address stakeholder interests in ESG by changing their governance and investment practices in relation to their position of global power and influence.
A kinder appearance with a massive impact the implementation of ESG Government policies. Mobilizing people to think and behave differently. Social Engineering for Corporate power and wealth.
One Health is a collaborative, multisectoral, and transdisciplinary approach — working at the local, regional, national, and global level
RESEARCHED BY  Carol Sakey
LINKS:
https://www.nature.com/articles/s41564-022-01076-1
https://theconversation.com/a-new-approach-to-environmental-social-and-governance-policies-is-needed-before-its-too-late-211473
Sunday - November 5, 2023
Leave a Comment
This Feature Coming Soon!