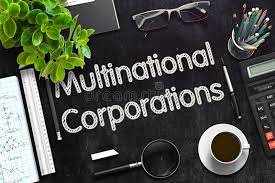 BILLY HAS BEEN SUCH A BUSY BOY..
"OH MUMMY" SAID CHARLIE GIVE BILLY A KNIGHTHOOD
NBC News reported Britain's Queen Elizabeth II presents Microsoft's Bill Gates with his honorary knighthood at Buckingham Palace in London, Wednesday- March 3rd 2005.
ir Bill?  Not quite.  Proclaiming himself "humbled and delighted," Microsoft founder Bill Gates received an honorary knighthood Wednesday from Queen Elizabeth II — an accolade that allows the recipient to use "KBE" after his name, but not to put "Sir" in front of it.
One of the world's richest men, Gates, 49, was being honored for his charitable activities around the world and his contribution to enterprise in Britain.  Past recipients of the honorary knighthood range from Irish singer Bob Geldof to former U.S. President Ronald Reagan.
"This honor is particularly poignant given the deep connections Microsoft enjoys with the United Kingdom," said Gates, whose company employs about 2,000 people in Britain.
Gates' royal honor — bestowed by the queen on the advice of the government — was announced in January 2004, but a "mutually convenient" date to receive it had not been available until now.
British recipients of knighthoods are entitled to be addressed with a "Sir" before their names.  The honor was long the preserve of senior soldiers, judges and other servants of the state, but recent years have seen the creation of Sir Paul McCartney, Sir Mick Jagger and Sir Elton John.
As an American, Gates is not entitled to use "Sir" before his name, but he can put the initials KBE — Knight Commander of the British Empire — after his name.
Gates joins a roster of American knights that includes former presidents Reagan and George H.W. Bush, comedian Bob Hope, retired U.S. Army Gen. Tommy Franks and former Secretary of State Colin Powell.
Gates said he was proud of what he called Microsoft's "special relationship" with Britain.  "The U.K. was the first country in which Microsoft set up a subsidiary outside the U.S., and our experience in the U.K. has been significant in shaping our international growth," he said.
Microsoft's British facilities include Research Cambridge, a laboratory established in 1997 in the university town that employs 80 scientists.  In 2000, the Bill & Melinda Gates Foundation announced a donation of $210 million to Cambridge University to create a scholarship program for graduate students from outside Britain.
(Microsoft and NBC are partners in MSNBC
19th October 2021 – UK signs agreement with Bill Gates to further develop environment-friendly technologies. British Prime Minister Boris Johnson and world-leading entrepreneur Bill Gates Tuesday announced a Clean Energy Partnership worth about 400 million pounds sterling (more than US $ 550 million), according to a 10 Downing St.
Britain strikes green investment partnership with Bill Gates
https://www.reuters.com › …— Britain has already pledged at least 200 million pounds to the development of new UK projects, and investors and businesses in the Gates project …
Bill Gates to Match UK's $276 Million Investment in Green …
https://www.bloomberg.com › …  Oct 2021 — U.K. Prime Minister Boris Johnson announced a 400 million-pound ($552 million) partnership with Bill Gates to boost green investment 
Statement by Bill Gates on Receiving an Honorary Knighthood
https://www.gatesfoundation.org › …
The UK was the first country in which Microsoft set up a subsidiary outside the … to those who have made an important contribution to British interests.
Bill Gates bets £200M on UK's underinvested green tech
19 Oke 2021 — Gates and the UK government vow to scale up green technologies and bring down … green technologies to cut carbon emissions in Britain.
Bill Gates, U.K. Prime Minister Launch $550 Million Investment …
19 Oct 2021 — Gates also pledged to work with the U.S. government—but only if Congress passes an infrastructure bill
Bill Gates Gives These Inspiring British Schoolchildren the …
https://www.globalcitizen.org › …
21 Āpe 2017 — The international philanthropist arrived in secret to watch the debate between schools from Leeds and London on the impact of UK aid, battling …
UK first to source coronavirus vaccines from Gates-backed …
20 Hūr 2020 — Britain's fresh agreement with Germany's BioNTech and the Bill Gates-backed Pfizer netted 30 million doses of their joint mRNA vaccine,
https://www.nbcnews.com/id/wbna7065790
Leave a Comment
This Feature Coming Soon!