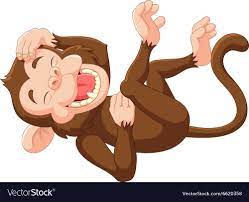 ALL CRISIS EVENTS TO USE 'A NO REGRETS APPROACH' (THE MONKEYPOX VIRUS)
IT'S JUST ANOTHER COINCIDENCE: Like the organizers of Event 201 simulation exercise for a global coronavirus pandemic, the organizers of the Monkeypox global Pandemic Simulation Exercise reported "This is just a coincidence. It's not about the pathogen in question, its ensuring the world is prepared for future pandemics"
MAINSTREAM MEDIA JUMP ON BOARD: Reuters FactBox. Monkeypox travels around the world. (17/06/2022) 1900 confirmed outbreaks mostly in Europe. (A World Health Org., CDC  'World Meter for Monkeypox International Pandemic reporting'  30 countries are included in the data.  Includes Portugal with 276 cases, UK 574 cases, France 186, Germany 388 US includes 19 states 99 cases, Canada 168 cases of monkeypox viruses.   Mainstream Media New Zealand, Newshub, IStuff, NZ Herald all carrying the monkeypox news. The Ministry of Health Website calls the 'Monkeypox Virus a Notifiable Disease'. References Pharmac and vaccines for Monkeypox and PCR Tests. Describes symptoms.
THE GLOBAL HEALTH 'NO REGRETS APPROACH': There are NO Guarantee's for Health and Wellbeing , not even a very basic universal health and wellbeing. The 'No Regrets Approach'  promises human enslavement.
CHOICES:  The choice is ours, we are free to choose whether we glance into the rear view mirror or not. Our individual life experiences replayed, our choices, our learning.  To live a 'No Regrets Approach' IS to stay stuck in a Crisis Driven Miserable World of Enslavement'. 'ALL GLOBAL CRISIS EVENTS TO USE A 'NO REGRETS APPROACH'
ANOTHER JAB IN THE ARM:  Monkeypox Virus Global Pandemic – A 'NO REGRETS' APPROACH.
GLOBAL EDUCATION  A 'NO REGRETS APPROACH'
REDESIGNING THE WORLDS FOOD SUPPLY, A 'NO REGRETS APPROACH'
REDESIGNING SOCIETAL BEHAVIOUR AND ECONOMY – A 'NO REGRETS APPROACH'
WHO DECLARES ' We must never go back to the Old Normal' This is the 'No Regrets Approach'
THE GLOBAL MONKEYPOX PLANDEMIC 'THE NO REGRETS APPROACH'
NOTE: PLEASE CLICK ON THE IMAGE ABOVE WHICH WILL TAKE YOU TO MY RUMBLE VIDEO ON 'THE MONKEYPOX VIRUS' – A NO REGRETS APPROACH TO GLOBAL HEALTH,
Leave a Comment
This Feature Coming Soon!