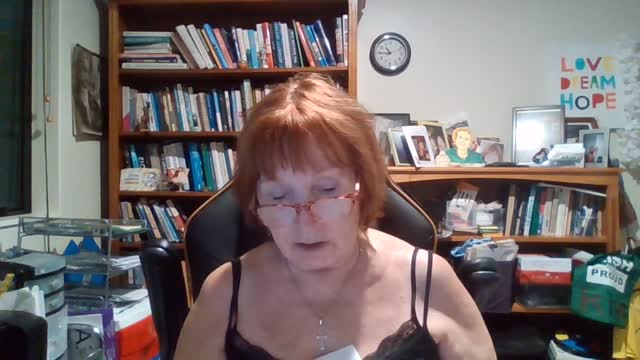 A UN AMENDED AGREEMENT ENACTED SILENTLY BEHIND THE CLOSED DOORS OF PARLIAMENT.
In October 2016 New Zealand was one of 197 UN Member Nation Countries that signed the UN Montreal Protocol on substances that alleged depletes the Ozone layer.
The Montreal Protocol was amended thus called the  Kigali Amendment. It was introduced in phase down HFC;s worldwide of the production and consumption of HFC's. Fluorocarbons are commercial polymers used in commercial and domestic refrigerants, air cooling systems domestic and commercial,  aerosols, lubricants, non stick coatings, resins, air cooling units.
Plastics , leather conditioners, sealants, foam blowing agents,  packing materials, industrial and domestic solvents for cleaning, water proofing, dry cleaning, fumigants, vehicle air conditioner, commercial and domestic products. Chlorofluorocarbons (CFCs) are nontoxic, non-flammable chemicals containing atoms of carbon fluorine
Hydrofluorocarbons were developed in 1930 by General Motors Research Laboratory by Thomas Midgley whilst researching for a non-toxic compound. Thomas Midgley was an engineer.  In 1923 General Motors formed a subsidiary named General Motors Chemical Company 'Freon' also General Motors Frigidaire Division.
NZ Govt introduced the Ozone Layer Depletion Act in 1996. Ozone depleting substances were regulated in NZ 1st April 2022. Ozone depleting substances alleged destroy the Ozone layer that sits in the upper atmosphere. Ozone Depleting substances include:- chlorofluorocarbons (CFCs)- hydro-bromo-fluorocarbons (HBFCs) – • Hydrochlorofluorocarbons (HCFCs). Halons, – – Methyl bromide Carbon tetrachloride & Methyl chloroform.  Hydrochlorofluorocarbons (HCFCs) have been used as a substitute for CFCs which were phased out in  NZ in 2015.
The Guardian News reported in 2017 that major investors have warned the car industry in the US about climate change, the switching to low emission vehicle production or sell their shares. That the motor vehicle industry needs to accelerate its readiness for a low carbon world is they want to prosper. That hey must put climate change specialists on the boards, engage better with policy makers, says a network of 250 global investors with assets worth more than $24 trillion. The demands came from a report by Investors Expectations of Automotive Companies an Institutional Investors Group on Climate Change (ILGCC)
These big investors pointed out that large car companies face serious  threats inside their own sector from innovators as Californian based auto maker Tesla is one of the evangelists for climate change and one of the producers of low carbon electric vehicles. Finance houses have told car companies "the move is towards driverless vehicles being pioneered by the like of Google.
Also the UN  Paris Climate Change Agreement  has increased the urgency for car manufacturers to act more urgently. Car Manufacturers such as Ford, VW, Toyota etc., car manufacturers such as Ford, VW, Toyota.            A study by Moody's Credit System highlighted the potential dangers of tighter regulations for vehicles, referring to CO1 & pollutant emission reduction targets, which some countries were already implementing.
NZ Govt link to 46 page pdf as to their consultation document – link provided. NZ's phasing down of hydrofluorocarbons to- Kigali Amendment, which NZ Govt has ratified. .The Govt states that several of their key trading partners, starting with more ambitious steps than we are required to under the Kigali Amendment to phase out  hydrochlorofluorocarbons (HCFCs) and  chlorofluorocarbons (CFCs) . Hence anticipating the industry will be able to adapt and take on this next big step, said MP Nick Smith of the National Party.
October 4th 2019 James Shaw and Eugenie Sage gave a parliamentary speech on Climate Change, as to taking action to reduce the so called potent global warming hydrofluorocarbons (HFC) gases'                                                           James Shaw said "Another step in NZ's commitment to reduce global warming' which is estimated that this will avoid 0.5 degrees of warming by the end of the century
"The global agreement to reduce these potent greenhouse gases is another step in New Zealand's commitment to reduce global warming. It is estimated that this will avoid 0.5 degrees of warming by the end of the Century,"  Referring to the Kigali Amendment which NZ had ratified in New York, an international agreement to reduce levels of HFCs.
Shaw called the Kigali Amendment major news for achieving NZ's commitments under the Paris Agreement to cap global warming to 1.5 degree's" The Environmental Protection Authority (EPA) has been leading the implementation of the Kigali Amendment for New Zealand
Eugenie Sage said that EPA are introducing a new permit scheme that applies to bulk imports and exports. She  added "this will result in 2 million fewer skin cancers by 2030 and by 2036 HFC consumption will be 85% less than 2020"(link provided). NZ Govt rules mean that there are limits on how much new HFCs can be imported into New Zealand
31st December 2019 NZ Law changed to reflect the Kigali Agreement as an adjustment to the UN Montreal Protocol. To reduce NZ's reliance on so called Ozone depleting gases known as hydrofluorocarbons (HFCs) also known as fluorinated gases, sometimes , sometimes under the Freon brand name.. NZ Govt introduced the Ozone Layer Protections Amendment Regulations in 2018.(Link Provided)
Most developing country's will follow with a freeze on HFCs consumption levels by 2024, some by 2028. Developed countries to phase down HFC production and use by 85% before 2036.
An International UN gathering has been arranged 31st October – 4th Nov 2022- MOP 34, in Montreal Canada. Where a new metric measurement to measure ozone layer recovery will be part of discussions as to so called OZONE . Also a phase out plan depleting substances. The Ozone UN Treaties are incorporated into the Global Development Goals (SDGs) UN Agenda 2030
Budget 2022 has provided $179 million to be used  over the next 4 years to implement a new Resource Management System. To repeal the 1991 Resource Management Act  so as to enact new laws to transform the way the Govt manages the environment.
How much truth really is there as to the depleting Ozone Layer? More on that in another blog. My next blog will inform you about the alternative planned replacement for the 1991 Resource Management System . And the Man Made Global warming & Ozone depleting  Scam
UN  KIGALI AMENDMENT: .How many taxpayer dollars will this cost New Zealanders??
THE REPEALED RESOURCE MANAGEMENT ACT 1991: What will this mean to New Zealander, particularly farmers-costs-restrictions?
https://environment.govt.nz/acts-and-regulations/acts/ozone-layer-protection-act-1996/ozone-depleting-substances/
https://www.beehive.govt.nz/release/new-zealand-makes-further-climate-commitments
https://www.theguardian.com/environment/2016/oct/12/investors-warn-car-industry-over-climate-change
https://www.epa.govt.nz/industry-areas/hazardous-substances/hfcs/why-rules-have-changed/
https://ozone.unep.org/?q=home
https://environment.govt.nz/assets/Publications/Files/hfc-consultation-doc.pdf
https://www.hemmings.com/stories/article/thomas-midgley-jr
https://environment.govt.nz/what-government-is-doing/international-action/vienna-convention-and-montreal-protocol/kigali-amendment-to-the-montreal-protocol/
Wednesday - September 28, 2022
Leave a Comment
This Feature Coming Soon!