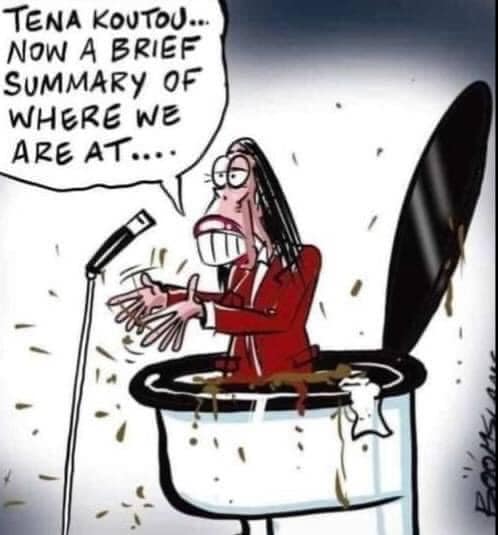 A DROP IN THE BUCKET COULD HAVE SAVED MARSDEN POINT OIL REFINERY
The Reserve Bank was sitting on $10 billion. Megan Woods decided that the Government would not subsidize Marsden Point Oil Refinery, not likely will will be put in a risky emergency situation.   The emergency situation we have now, is the government we have right now, a complete failure. Oil Security we don't have Oil Security and we do not have economical, social or political stability either.
Ardern declares Climate Emergency Zero Emmissions and at the same time the govt is a major investors in the main electrical energy companies in New Zealand that have imported one million tonnes of coal from Indonesia, the worse dusty, dirty cheap coal their is.  Only once before have they majorily bought in so much coal was in 2006.  When Hydro lakes are low, the wind is not blowing for the windmill-turbines and the sun decides to take a break for the winter these electrical supply companies rely on coal.  This is what Ardern hides from the public of New Zealand, we are reliant on coal.  N ew Zealand is lining the wealthy pockets of  billionaire investors of coal., instead of looking after the best interests of New Zealanders.
Please note the video I have produced gives important information as to emergency enforcement and regulations that affect New Zealanders if our fuel stocks get sufficiently low.
Please share, share share.
PLEASE CLICK ON THE IMAGE ABOVE FOR TO VIEW THE VIDEO 'A DROP IN THE BUCKEY COULD HAVE SAVED MARSDEN POINT OIL REFINERY'
Leave a Comment
This Feature Coming Soon!