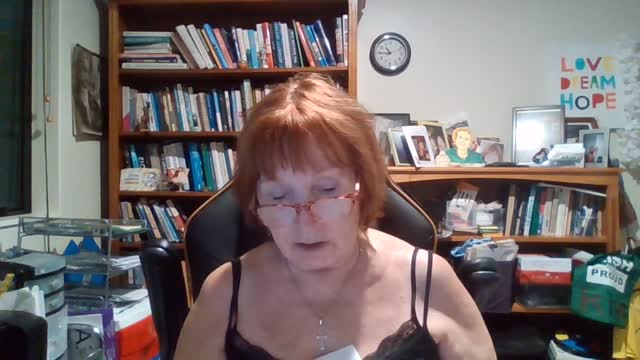 17 QUESTIONS ASKED BY THE COMMUNITY ABOUT RIGHT WING EXTREMISM BEFORE MARCH 15TH 2019
QUESTION: Were public sector agencies aware of the threat posed by white supremacists and other right wing extremist non-state actors and movements? Is so what did they do in response to the threat?
ANSWERS: The primary focus of intelligence was international terrorism, particularly the threat to New Zealanders overseas. Assessment on international terrorism was primarily focused on Islamic Extremist Terrorism.  In the past 5 years leading up to 2018 there were few strategic assessments about terrorism threats in New Zealand and practically none on threats other than Islamic Terrorism
As to Right Wing extremism before the March 2019 by reporting that the NZ SIS reported that there was an awareness of a threat posed by right wing was developing but it was limited.  NZ SIS started its baselining project in May 2018. Following a meeting in December 2018 NZ Police took preliminary steps to undertake their own exercises on the extreme right In response the NZ SIS and NZ Police conducted a tabletop computer counter-terrorism response exercise in October 2018 based on a scenario of an assumed motor vehicle attack on worshipper out Masjid an Nur Mosque.
NOTE: this was around the opposition to free speech and the signing of the UN Global Compact of Migration signed in Dec 2018). I and other noticed the public advancement of political policing by NZ Police. In late 2018 NZ Police Armed defenders shutting off a street, emerging on the home of Lee Williams asking him if he supported Trump.  Another visit to a conservative supporter – NZ police questioning did he know a conservative candidate.  Police camera's in the faces of those that supported freedom of speech, civil liberties, human rights being targeted. (This is when the mainstream propaganda machine started really targeting what they called those who opposed their human rights being violated)
QUESTION: WHAT INTELLLIGENCE DID AGENCIES RECEIVE FROM FIVE EYES PARTNERS REGARDING WHITE SUPREMACY AND RIGHT WING EXTREMISM BEFORE 15TH MARCH 2019?
ANSWERS:  Very little international partner reporting related to right wing extremism. For example the 2nd quarter of the 2018-2019 financial year, the Govt Communications Security Bureau received 7,526 intelligence reports from International Partners about Terrorism and Violent Extremism none were related to Right Wing Extremism
QUESTION: GIVEN THE UPWARD TREND IN WHITE SUPREMACIST AND OTHER RIGHT WING EXTREMIST ACTS OF VIOLENCE (ACTUAL AND PREVENTED) IN THE DECADE PRIOR  TO MARCH 2019…WHY WAS THERE NO CONCERN OF THIS HAPPENING IN NZ UNTIL MID 2018?
ANSWER: Counter terrorism largely concentrated on the threat of Islamic Terrorism, Islamic extremism being seen as the presenting threat
 QUESTION: WAS THERE ANY ASSESSMENTS DONE REGARDING DANGER TO MUSLIM COMMUNITIES? IF SO- WHAT WAS THE RESULT?
ANSWERS: Strategic and tactical intelligence assessments primarily focus on the threat posed and who poses the threat rather than risk to particular communities. Intelligence assessment can relate specifically to the risk to events or locations. There has been only one NZ Police Intelligence Assessment before 17th March 2019 which refers to the risk to Muslim communities. There was one NZ Police Intelligence Assessment produced prior to March 2019, referring to the risk to Muslim Communities. May 2018 a National Security Situation Update Report
Namely, 'Ramadan 2018' which provided the NZ Police Assistant Commissions and District Commanders that Da'ish had issued calls for terrorist attacks against Ramadan for the previous three years, and could again. It advised that Ramadan was also a time of increased risk to the Muslim Community and was noted by the NZ Police Commissioners and District Commanders.
2.Daesh is a name used to refer to ISIS/ISIL. The radical Sunni Muslim Organization, it's a name said to delegitimise the groups claim to be an Islamic State. ISIL or Daish refers to the fundamentalist organization of the Islamic State of Iraq and Levant. Tarrant had no criminal history in New Zealand or Australia before 15th March 2019. The residents in his hometown in Australia said he seemed relatively normal, had not drawn attention of the Intelligence community. In his hometown the community were shocked at what eventuated on 15th March 2019. The Gym Manager in his home town said that Tarrant may have been radicalized in his visit to Europe and Asia in 2010 but still could not believe that he had done these horrific acts of terrorism.
Tarrant travelled to Turkey multiple times, with extended periods of time spent in Turkey He travelled to Bulgaria, Romania, Hungry, Serbia, Montenegro. Northern Pakistan. With Tarrant's extended time, and multiple visits to Turkey  I found an article entitled Daish (ISIS0 They know no God, they have none. 1/10/2014. These ISIS groups were found in the Netherlands. Tarrant's multiple trips and extended stays in Turkey not a lot has been reported about this? Honour killings are still prevalent in Turkey… Turkey is a secular country, Muslim, social democratic and also pro westerns- a real mix. Terrorism is Turkey is a significant issue for Turkish Authorities.
It has historically been advised to exercise extreme caution when travelling Turkey due to terrorism. Obviously Tarrant did not see any measurement of caution or concern otherwise he would not have visited Turkey multiple times, not made extended long visits to Turkey. In every city there is a call to prayer from Mosque speakers. But Tarrant obviously liked Turkey. Refers to Al-Sham. The term Al-Sham commonly used to describe the area between the Mediterranean ann Anatolia (In present day Turkey) and Egypt.
ISIS, ISIL, IS OR DAESH. One Group, many names. A self styled Islamic State. Daesh is an evil death cult, however governments worldwide would rather call the extremist Islamic  terrorist group Daesh instead of Isil.. With no mention of Tarrant's many trips and extended stays in Turket Islamic Extremism is not mentioned or questioned.  The regular, frequent calling of prayer by loud speaker at Mosques throughout Turkey obviously did not stop him from visiting Turkey time and time again with extended stays. This is me thinking out loud. Something is not Oh So Right here. I have never seen any of Tarrants footage, and do not intend to, have no need to.  But remember God is our maker and the truth will eventually reveal itself. So many questions have gone unanswered. And cannot be answered because of the severe restriction on any person delving any deeper into the 15th March 2019 event.
From late 2018 I noticed how freedom of speech was being violated and political policing and that severely, seriously advanced and 15th March 2019 became Ardern's govts applied reason to further advance destroying, seriously violating New Zealander's Civil Liberties and Human Rights. I personally believe these actions by Ardern's are totally unjustifiable.
The Muslim Community in NZ had experienced sporadic incidents of vandalism and abuse, however this is reported not to be frequent but caught the attention of the mainstream media. (Propaganda Machine). Yes well the rest of us experiences vandalism etc., before 2018 that's not uncommon. Not a reason to blame NZrs that are simply opposing the Marxist/Socialist Regime.
QUESTION: WAS WHITE SUPREMACY AND RIGHT WING EXTREMISM INCLUDED IN THE CURRENT NATIONAL SECURITY AND INTELLIGENCE PRIORITIES AS AN AREA OF FOCUS FOR COUNTER TERRORISM?
ANSWERS: Not specifically. The Prime Ministers Cabinet in December 2018 included a terrorism priority, it included Domestic as well as International Terrorism threats but did not refer to particular ideologies. The Domestic Terrorism threats were described as those that may arise in and against New Zealand, or be carried out by New Zealanders overseas. And the scope included emerging trends and characteristics associated with overseas terrorist networks linked to NZ.
3.The International Terrorism threats were described as 'threats against New Zealand's interests overseas in areas which have the greatest exposure for New Zealanders, these being the trends, characteristics of emerging regional and global terrorism threats, that may impact on NZ. An 'Unclassified version of the National Security and Intelligence Priorities was initially published in the department of the Prime Minister and Cabinet 2019 Annual Report. In September 202 the Dept of the PM and Cabinet updated its website to include an unclassified version of the National Security & Intelligence Priorities which included:-'Terrorism. Threats to New Zealand. New Zealanders and New Zealand's interests from terrorism, ideologically, politically motivated violence at home and abroad'
The strategic assessment that informed the 2018 priorities did not mention white supremacy or right wing extremism. (Reported NZ SIS). The NZ SIS with the NZ Police and Dept of the PM and Cabinet are the owner of the terrorism risk profile in the National Risk Register which informed the development of the NZ SIS Priorities in 2018. Ardern and her Cabinet were involved in this 2018 assessment that did not mention white supremacy or right wing extremism
The Royal Commission Inquiry reported that : An extreme right wing lone actor attack in NZ remained a possibility, albeit a remote one. (From what I have researched of the Royal Commission Enquiry has produced that this is a remote one.) Yet Ardern and Macron are using 15th March 2019  to obsessively promote Hate Speech Laws, a war on free speech globally. Ardern's Govt produced the first Algorithm Charter in the world to seek out Hate Speech.
Although Govt preaches this is transparent another one of those litany of lies. Algorithm are complex tiny pieces of invisible codes that cannot  be visibly seen by you or me. Nothing transparent about Algorithms.
NOTE: After March 2019 NZ Police compiled a list of individuals who had the potential for right wing extremist characteristics from a review of their intelligence holdings. They had never ever attempted to do this prior to 15th  March 2019. NZ Police reported to the Royal Commission of Inquiry that the accuracy and reliability of the information used to compile the list was variable and required further assessment,
The NZ SIS, NZ Customs Service and NZ Police after 15th March 2019 went about refining and prioritising the agencies leads on right wing extremist individuals and groups in New Zealand. However the NZ Police website reports a number of Designated terrorist entities. Islamic Extremist Groups. Lists associated with Resolution 1373.
New Zealand currently has 22 non-UN listed entities designated in support of UN Security Council Resolution 1373. Non-UN listed entities have been designated by New Zealand since 10 February 2010. Cabinet refined the agreed process for proposed designations of non-UN listed entities in October 2010. This paper sets out the legal framework and process for terrorist designations under the TSA after October 2010 and explains the Prime Minister's discretion in making terrorist designations. Cases or terrorist designation renewed in NZ right up to 28th August 2022 include Al-Aqsa Martyrs Brigade,
Al-Shabab of Somalia, The Basque Fatherland, Harakat-ul-Jihag-a;-Islam. Bangladesh A Jihad Group, the Indian Mujahideen. The Military wing of Hezbollah, Islamic Resistance, Islamic State of Iraq and other Islamic Extremist groups. Which includes the New Peoples Army/Communist Party of The Philippines., The shining Path- the Peruvian Communist Party. The Palestinian Islamic Jihad .and many more  And of course 27th August 2020 Tarrants name was entered.
4.NOTE: A designated entity or a third party with an interest in the designation can apply to the Prime Minister (Ardern) for revocation of the designation. The Prime Ministers Executive Wing.
The information I have researched by legal means has found that Right Wing Extremism and White Supremacy was not a reported, nor an issue of NZ SIS or NZ Police prior to 15th March 2019.
Yet Ardern and her political cronies in the toilet bowl of Wellington are obsessively intent to shut down and take extreme control of any speech that opposes a Socialist Marxist narrative which she and her political cronies worship and embrace.
NOTE: MARXISM/SOCIALISM THRIVES ON CRISIS EVENTS. Look at history, history repeating itself
NOTE: THIS RESEARCH HAS BEEN DONE THROUGH LEGAL MEANS HAS NOT VIOLATED GOVT CONFIDENTIALITY     WakeUpNew Zealand.  Carol Sakey
LINKS : https://christchurchattack.royalcommission.nz/the-report/part-8-assessing-the-counter-terrorism-effort/questions-asked-by-the-community-3/
https://www.police.govt.nz/advice/personal-community/counterterrorism/designated-entities/lists-associated-with-resolution-1373
RO VIEW THE VIDEO VERSION OF THE INFORMATION I HAVE PROVIDED PLEASE CLICK THE LINK WITHIN THE IMAGE ABOVE
Monday - December 19, 2022
Leave a Comment
This Feature Coming Soon!