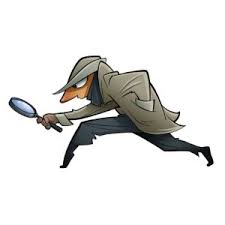 HARNESSING PERSONAL INFORMATION ACCELERATING UN AGENDA 2030 GLOBAL GOALS
Have you a Social Credit Score, you do not even know about yet?
Have you heard of China's Social Credit System?., Most people have. Every country in the world is being invaded by a  Chinese communist type social credit system.  Not just businesses but individuals. The system I have eluding to is the Economic, Social, Governance (SG) Score points.
An ESG system that keeps track of all sheep like cattle going to the sale yards.
ESG scoring is used b y banks, lending institutions worldwide to assess investments and to determine risks. The risk taking focuses on sustainability. The global goal is to accelerate UN Agenda 2030 and its global sustainable goals.
Fourteen of those sustainable UN Agenda 2030 goals include the UN Global Strategy Of Vaccine (The Decade of Vaccines 2030-2030) Leave no-one behind, everyone, everywhere at every age. (Reported UN Documentation word for word)
Therefore it is creditable to be concerned  when it comes to mandating of vaccines (Jabs) are reported to cease soon by Jacinda Ardern, then we must considers will these severe restrictions and mandates return in the future when WhO decide to introduce another pandemic into the world.
Note: UN Agenda 2030 global development goals are not going away, neither is the UN Global Strategy for Vaccines to leave no-one behind, everyone, everywhere at every age. The Decade of Vaccines 2020-2030 introduced 2019 prior to the COVID19 Pandemic.
ESG Scoring violates intrudes on peoples personal privacy and is shared with other parties. Includes a higher risk of your personal information being hacked and used by cyber criminals.
NOTE: PLEASE CLICK ON THE LINK WITHIN THE IMAGE ABOVE WHICH WILL TAKE YOU TO MY RUMBLE VIDEO ON THIS IMPORTANT SUBJECT MATTER.
Monday - February 28, 2022
Leave a Comment
This Feature Coming Soon!