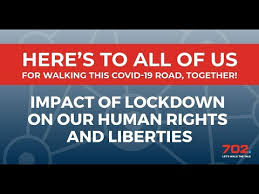 NEW ZEALANDER'S HAVE ZILCH HUMAN RIGHTS-UNDER THE NZ BILL OF RIGHTS 1990
Going back in history… The Bill of Rights 1688 NZ. A further key rights document in English history is the Bill of Rights of 1688. This document declared that the monarch had no power to dispense with the law without the consent of Parliament. Members of Parliament were to have freedom of speech within Parliament.
New Zealand Bill of Rights Act 1990…Everyone has the right to freedom of thought, opinion, expression, conscience, religion, and belief, including the right to adopt and to hold opinions without interference. New Zealanders also under this Act have freedom of Association and Freedom of Movement also Freedom of Peaceful Assembly.
Under Ardern's government they have introduced the COVID-19 Public Health Response Act 2020 and amended that Act to 'The COVID-19 Public Health Response Amendment Act (No 2). This Act can be repealed, modified, extended, increased or decreased just as the government chooses at its own discretion with no consultation with the people of New Zealand.
The NZ Bill of Rights Act only exists on paper as Ardern and the governor general of NZ and all the political cronies in the cesspit of Wellington have found justification that te COVID-19 Public Health Response Amendment Act 2021 (No 2) will over-ride the NZ Bill Of Rights of 1990.
For further information please follow arrow above the lins to my Rumble Video on this subject
If you have not yet signed up to, joined my website please do so now… thank you
Carol Sakey
Friday - November 19, 2021
Leave a Comment
This Feature Coming Soon!