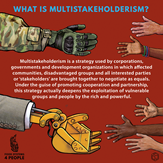 GLOBAL – DOMESTIC CORPORATE BUSINESS CONSULTANCY
In October 2018 Jacinda Ardern chose 13 people to be members of the New Zealand Business Advisory Council
Prime Minister's Business Advisory Council members Ardern chose were:-
Christopher Luxon (Chair) Air New Zealand
Peter Beck. Rocket Lab
Barbara Chapman. Professional director (started as Genesis Chair on 10 Oct)
Jacqui Coombes. Bunnings
Anna Curzon. Xero
Andrew Grant. McKinsey & Company
Miles Hurrell. Fonterra
Bailey Mackey.  Pango Productions
David McLean.  Westpac
Joc O'Donnell. HW Richardson
Gretta Stephens. Bluescope/NZ Steel
Rachel Taulelei. Kono
Fraser Whineray.  Mercury
Christopher Luxon was to be chairman of the Business Advisory Council. Now leader of the National Party. Another member was Andrew Grant of Mckinsey & Company as well as the other members named above.
I  personally believe that every political cronie in the cesspit of Wellington and all members of the Business Advisory Council that Ardern picked have one major goal in mind, to end Nationalism/Patriotism and to replace it with Globalization.  All members of this business council are like minded they their aim acceleration of UN Agenda 2030, 17 Global Development Goals. 169 Targets.. To Leave No-one behind, everyone, everywhere at every age. A one script for all.
The Government has not been set up to serve the people of New Zealand we have been set up to serve the Government.  (Servants and Slaves to a inclusive green mask that hides the ugly face of Marxism, Socialism, Communism)
Mckinsey & Company is a Global Consultancy Company purposely to introduce UN/WEF partnered Multistakeholder Capitalist Corporations, Big Tech, Big Pharma.
More information about the membership of the chosen the Ardern chosen members of her Business Advisory Council on a later video.
PLEASE CLICK ON THE IMAGE ABOVE, THIS WILL TAKE YOU TO THE RUMBLE VIDEO
Monday - January 31, 2022
Leave a Comment
This Feature Coming Soon!